Saturn Transit 2016
Saturn is in Scorpio throughout 2016. Owing to this, you will experience changes in your life be it social, personal, professional or financial. Take your life on the path of success with readings of Saturn transit 2016 horoscope.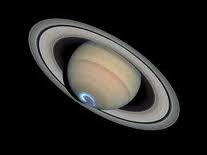 Saturn, popularly known as the planet of justice and punishment is going to stay in Scorpio throughout the year 2016. During this stay, it will remain in Jyestha constellation (Nakshatra), which belongs to Mercury. If we analyze the birth chart of Kaal Purush, Mercury is the lord of third house as well as sixth house. It would be good to respect your elders, loved ones and neighbors. But, it is suggested to remain self dependent and not expecting favors from anyone. Make sure not to take debts. Owing to this transit, there is lack feelings of kinship. Natives belonging to speech or communication or those who are agents, need to make sure that they remain very careful with their speech. This is important to enjoy benefits.
Let us now discover impact of Saturn transit on all the zodiac signs:
Aries
In 2016, Saturn is occupying eighth house of your kundali due to which Shani Dhaiya is observed. You are suggested to be careful from your enemies and take good care of your health. There will be twists and turns in your professional life. However, working hard will give success to you. You need to behave intelligently toward your financial decisions and ignore making judgements based on other's opinions. It is recommended to talk politely with everyone and maintain harmonious environment at home. Your love life will go a little flat and your children might stress you at times.
Remedies:
Feed ants with flour
Donate black clothes and shoes to the needy
Taurus
In 2016, Saturn is transiting in your seventh house. Those who are not suffering from any health ailment, no need to worry. But, if you are having a health problem, be careful. You can take help of Yoga and Ayurveda. Do not act headstrong and, if your spouse is being stubborn, make him/her understand things calmly instead of arguing. There is a possibility that health of a family member might worry you. Also, your professional life is going to be great this year and the relationship with colleagues and seniors will also be good. Your luck is with you and there is a possibility of foreign trip as well.
Remedies:
Give food to any black cow
Wear a ring of horseshoe of a black horse
Gemini
The planet of justice, Saturn is transiting in your sixth house. Apart from this, Saturn is prevailing in the constellation of Mercury, which is the lord of your sign. As a result, favorable results are coming your way. You will defeat everyone, be it your opponents, competitors or anyone else. No matter how strong one plots strategy against you, nothing will affect you. You are going to have stable health throughout the year. Unexpected wealth can come and you will also get multiple chances of moving ahead in your life. There is a possibility of going on a foreign trip and if your job or business is related to this trip, huge success is coming your way.
Remedies:
Feed a black dog
Offer seven types of grains and pulses to the birds
Cancer
Saturn is in the fifth house from your kundali; hence, favorable results are there for you. Your friends and colleagues will help you move up in life. An amazing idea or a creative plan will bring great results. Some of you are going to get benefits through technical help. New opportunities are ascending your way but it is suggested to be very careful in doing partnership. Also, be more serious toward your love life. Students need to focus more in studies. Make sure to avoid misunderstandings with siblings. You need to behave smartly in finance related matters and try not to act stubborn.
Remedies:
Light a Diya with mustard oil under Peepal tree
Donate almonds to temple
Leo
Saturn is going to transit in the fourth house of your kundali due to which you will be affected by Dhaiya. Hence, you will have to work hard to get deserving results. You will get rewards for your hard work as Saturn will reside in the constellation of Mercury, lord of your second and eleventh house. If you were planning to buy new home or property, you will purchase it now. You are advised to focus more on your professional life and if you are in job, betterment will be felt. Make sure to give proper time to your health and domestic life.
Remedies:
Offer milk and rice to black cow
On Saturdays, offer Sindoor (vermilion) to Lord Hanuman
Virgo
In 2016, Saturn is transiting in the third house from your sign. Here, it will stay in the constellation of Mercury, which is the lord of your sign. Owing to this, you can expect good results. Continuous success will enter your life, all because of your self confidence. You will experience betterment in your finances. Talking about professional life, things will turn in your favor. Businessmen will also see profits coming their way due to this transit. You will enjoy prosperous atmosphere in family. While married natives will enjoy intimacy in their life, lovebirds might have hard times. Be very careful toward your health and avoid useless journeys.
Remedies:
Ignore alcohol and non-vegetarian food
On Saturday, offer Ladoos to monkeys and black dogs
Libra
Saturn is transiting in the second house of Librans. In other words, you will go through Sade Sati. Success is assured in distant journeys and you will get profits from foreign matters. Talking about other things, careful attitude is needed in them too. Deal your financial matters very smartly. You will enjoy unexpected financial surprises. However, do not trust anyone blindly. Success for you is assured during this transit. So, keep your loved ones together and talk sweetly. Avoid relocating to any new place or starting new venture.
Remedies:
Help patients of Leprosy
Put 1.25 kgs coal, one iron nail in a black cloth and rotate it around your head. Float this in running water
Scorpio
Saturn is ruling over the first house of Scorpions. Hence, there is the impact of Shani Sade Sati. During this transit, Saturn is in the constellation of Mercury, the lord of eleventh house and eighth house. Expect in limits. You might take more time to complete your endeavors. Though you are going to go through lots of struggles, but success is definite. Keep your seniors and boss happy with your flawless performance. No matter what happens, don't spoil your bond with them. Stay away from your opponents and be very careful in dealing the matters of investment. Control unnecessary expenses. Last but not the least, try to understand emotions of your spouse.
Remedies:
Offer jaggery to monkeys
Keep yourself away from alcohol and non-vegetarian food
Sagittarius
This year, Saturn is transiting in the twelfth house from your signs. Therefore, Sade Sati is prevailing upon you. As Saturn is residing in your constellation of Mercury, lord of the tenth and seventh house of your sign, some troubles are foreseen in your daily routine. However, you will enjoy success and achievements. It is suggested to remain careful about your health and consult your doctor at regular intervals. The natives who are going through any health issue should get serious now. Try to control your expenses and be very careful from your enemies. Try to talk sweetly with others.
Remedies:
Chant Hanuman Chalisa and offer vermilion (Sindoor) to Lord Hanuman on Saturday
Float eleven husk coconuts in running water on Saturday
Capricorn
Saturn is entering in the eleventh house of the natives of this sign. During this transit, Saturn is posited under constellation of Mercury (lord of ninth house and sixth house). Even if luck is on your side, you might have to face some problems. Health looks good, but acting careless toward it might lead to serious consequences. Being over-confident is wrong, so avoid it. Your family and friends will support you. Some twists & turns will come your way but it will not affect you. However, things will be harmonious and peaceful in your family life which will keep you happy and contented.
Remedies:
Follow moral rules and avoid alcohol intake
Donate mustard oil
Aquarius
Saturn is transiting in the tenth house of your kundali. During this planetary phase, it will remain in the constellation of Mercury, lord of fifth and eighth house. As tremendous success is foreseen for you, make sure to give in the best of your intelligence and expertise. Don't do anything in hurry, as it will spoil the results. Positive side of Saturn will bring success to you in almost everything. Sources of income will increase and businessman will see their business growing in the right direction. 2016 is great for your finances. You will be getting success with the help of your close friends. Improvement in professional life of those who are in service. Increment in salary and promotion is also possible.
Remedies:
Help blind people
Give food to black dogs on Saturday
Pisces
Pisceans, Saturn is transiting in your ninth house and during this transit, it will reside in the constellation of Mercury, lord of your fourth and seventh house. Put in some efforts in your married and domestic life. Saturn transit will continuously provoke you to complete your tasks on time and accomplish your goals. Businessmen might plan to expand their business. You might get profits from someone who is living far away from you. Also, maintain sweetness with your father and brother. Take good care of your health and do not let anything stop you as success is assured. A great year for health, family and friends.
Remedies:
Float rice in running water whenever possible.
Offer Gheer Roti to black cow
This was all about Saturn transit 2016 horoscope predictions. Give wings to your dreams and carve a successful life with these helpful readings. Use the best of suggested remedies to ease difficult times.
By Pt. Hanumman Mishra