Rasi Palan 2017 Yearly Astrology 2017 Predictions
Life will never be in doldrums because Rasi Palan for 2017 is finally here to change all of that for good & if that wasn't enough already, you get all the insights & quick peeks at absolutely no price at all. Learn about all your future events that could cause your life to be in 6's & 7's.
Mesham Rasi Palan 2017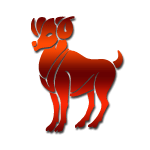 The heavens above have a special plan for you this year, as predicted in the 2017 predictions for Aries. It is your vitality and incitement that would be picking up on a meteoric rise, especially towards the beginning. Surprisingly though, you will find yourself quite bent on doing religious deeds. Also, you would be taking matters into your own hands and make some long term plannings related to work. But, you need to keep a control over your expenses. If we talk family, children could suffer from some health issues. The tasks that stood pending for a long time now, could see some strong progress, not without the help of a friend who would pull a rabbit out of his hat & save the day for you. According to the Rasi Palan of Aries 2017, the seeds that you sowed before would bear its fruits now, and after June, your success rate will go through the roof. However, you need to keep yourself away from any blowups that you might get into with, specifically the ones who are very close to you. Try not to give a tongue-lashing to anyone, else you could end up being the architect of your own downfall, and ruin everything. If we talk about finances, children might lead you into making some hasty investments, which might come back to bite you later on. By the end of the year, your stature would enhance and you would be holding on to multiple sources of income. If you are a businessman, you would get ample of opportunities to meliorate your business, but, you might end up splashing it out on your leisure activities.
The yearly predictions for Aries predict that in 2017, you will make money by getting your hands dirty & doing the spadework. Parents will also help in making life easier for you by chipping in & making things better. New work plans would be carved, which could take you at top of the ladder. Also, there are chances that you might embark upon a pilgrimage. Your confidence would increase with the empowering gallantry in you. Also, you could get many a opportunities to chance your arm. It will be really resplendent if you could somehow maintain a balance in your love life. Make some time for your lover and plan an outing or a short romantic trip. You need to be on your toes as far as health related matters are concerned.
Rishabam Rasi Palan 2017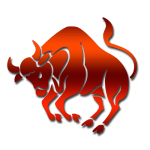 For Rishabam, Rasi Palan for 2017 strongly indicates that you would have unprecedented support from higher authorities as well as women. The strategy of the planets clearly illustrates that money will burn a hole in your pocket, as you would splash all the cash by spending more on entertainment and the comforts of life. However, you could soon find yourself in a situation where you would make a hefty profit that too in a jiffy. But, your expenditure will also increase so that would really balance the equation here. Things that were not going your way would get settled by the mid year. Along with all this, your tenacity will also increase exceptionally. As per the predictions of Taurus in 2017, you will discover a new source of income. You'll finally be able to reap what you sowed as invested money will bring monetary gains. Stock market or property investments could also rake in huge chunks of profit for you. Maintaining a tight leash over your expenses will help you a great deal in terms of savings as well as profits. Also, you could get prestige and abutment from your father and mentors.
You will have your family members backing as they shall carry your flag & sing your name for the throne. Children shall bless you with euphoria & felicity. Try to be on the same page with your life partner, avoid anything or everything that could escalate quickly to a squabble or a spat. Additionally, look out & take special care of the health of your soulmate. However, you would have to weather this storm as you would eventually get through it and come out as winners at the end of it. If you are single, you may find yourself going head over heels in love with someone really special. In case you are already in a relationship, it shall get more robust. Come the end of the year, financial situation could be on their way up. You could find a new source of income. Chickens will come home to roost as you would be benefited with the money that you invested long back. Avoiding needless expenditures could help you improve your savings and profits. Along with this, you will also receive monetary benefits from your father or your mentors. The 2017 Rasi Palan states that you don't need to get worked up too much about health. However, issues pertinent to wrong lifestyle like gas, indigestion, etc. could bother you, & If you don't pay the necessary heed to them or take them too lightly, it could cause you serious illness later on. You are what you eat so, try to keep a control over your eating habits this year. Issues related to change in season could pest you. However, you need not get too concerned about them.
Midhunam Rasi Palan 2017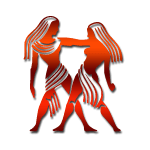 Family life could go through a roller coaster ride, although financially it will be a steady ship as per the prediction. However, you could face a few problems, right in the beginning of something new, like a new job, marriage etc. But, as you get to the mid year, you will get your opportunity to meet the most honorable people. You will see your plans take shape as everything you'd do would be a masterstroke. You will be bowled over with the quality of your work, and so will your rivals, as they will praise you but, behind your back. However, you could run into a few property related issues. It would be beneficial for you that you don't give away your secret of success to your co-workers. Midhunam forecast for 2017 predicts that you will be happy and excited with the success of your works. For businessmen, all their worries & disappointments shall turn into Fresh opportunities & optimism . So, don't let the darkness fright you away because, the night is darkest just before the dawn. If there is a litigation against you, the result could be in your favour since the universe is in full of awe & support of you. There could be new, good plans in the pipeline & soon could be headed your way. Your devotion for god, mentor, & scholars will not go unnoticed as it will awaken the high spirits and all the hurdles of your path would get ghost away. It's not the best of times for you to gamble or chance your arm on a lottery. Also, you must not give away the source of your profit and ownership because you are on the brink of achieving something really great. Business investments will come hard & fast as you shall regain that lost trust & redeem yourself.
The end of the year could mark an end to all your persistent & nagy problems. You will uncover some new sources of income. If you decide to go over the top on a buy, you are advised to carry out the transaction in cash as it shall be more rewarding for you. But, the year urges you to steal the march & play the market by carrying out some smart business maneuvers. If you are into the share market business, you could make some profit, right off the bat. As per the predictions of 2017 astrology, you could also invest in a new vehicle or a property. You'll be rolling in money and won't feel vulnerable financially. You should stay wide awake in your love life, also stop with the doubting & suspecting your partner, every relationship is based on trust, so think twice about the consequences of your action before you do anything. If you are a student, you might have to crank it up a notch and work a bit harder. At workplace, workload might increase for you; eventually making you strong armed. But, you'll have to take it on the chin & suck it all up as you ought to be patient is such duress-full situations. The second half of the year shall bring good news for you as all your problems will seem to just fade away. Fame & glory shall seek you for your hard work that you have put in. A little variation in your behavior could boost your benefits.
Kadagam Rasi Palan 2017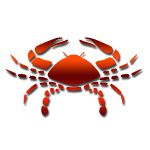 As per the 2017 Rasi Palan predictions for Kadagam, some problems could plague you till April 2017. Working professionals should perform a balancing act between seniors as well as juniors, you can't leave out either. Family members could bring will give you a lot of jubilation & contentment & will always give you their full support. You will be able to savor some phenomenal moments with your family members. If you are smart with your investments, there are great odds of making more money. The year is exceptional for all businessmen as well. Kadagam Rasi Palan for 2017 strongly suggests you to avoid investing money in dicey affairs. You should very careful when exchanging money with anyone. Don't dive in head first, any decision taken in a haste could cost you a great deed. You could also be blessed with an opportunity to host an auspicious event at your home which shall drive away all you problems at home.
You will get back on the drawing board & work on a new plan which would eventually bring you a great deal of success. Avoid betting, gambling & things on the same line of manner else you could be facing a tormenting time soon. Luck will stick to you like metal to a magnet, as it will follow you everywhere & in everything that you do, especially after September. If you are into politics, stories about your splendor shall spread everywhere. A newfound friendship could be an unlikely source of happiness. You have to stay on your feet between October to November else you could lose out on many great opportunities. New relations will form and a good news will subdue your stress. New sources of income will pop up. Also, your interest in new things could rise. Avoid going on long journeys at all cost. Your relationship will weather a big storm from which you would come out stronger & better connected than you were before. If you play your cards right, your work could foresee a remarkable change of fortune. Money that was stuck for a while now will be received which shall do you wonders & relieve your stress. Tranquility and empathy shall prevail in your family. Youths who were ruthlessly looking for a new job will finally be able to land one. Additionally, those who are looking to switch jobs will get many favourable opportunities to do so.
Simmam Rasi Palan 2017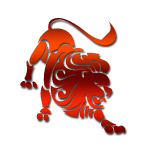 People under the sign Simmam will not be on the breadline in-fact, they would make a killing in business. Look after your health as health is of prime importance. Your luck will grow hand in hand & get even stronger in the second half of the year. You will find yourself on the pig's back as you would earn more than the hard work you invested. Business owners will rake in good profits this year. People into property dealing must be vary about everything that is going on around them. You should be chancing your arm in the share market this year as it could prove very fruitful. You might come up trumps in every task that you put in motion. However, you could have to wait till mid year for that to take full effect. Your children could be facing a torrid time as far as health is concerned. Maintain a balance in your love life. Every relationship involves respecting the feelings of your life partner, so should you. For students, the year will prove to be stupefying. Leo Rasi Palangal for 2017 strongly suggests that this is a splendid time for students pursuing banking and management. You just have to jump on the bandwagon & let success work it's magic on you. Your teachers would stay pleased with you & you shall ace all your exams. This year would also be enjoyed by all the working professionals as they shall too reap the benefits of hard-work. Irrespective of your field, support, accolades, and long awaited beatitude shall dragnet you.
You will be impeccable in your professional life as every task that you begin with, shall seek completion in due course of time. All your tensions will be alleviated, as something promising might be in the works. You could also be benefitted with multiple sources of income. Youths on the look-out for a job could receive attractive offers. Along with this, you would be able to make more profits in your business with the help of your inconceivable & sublime marketing skills. Since you would be able to bide by the timeline, this achievement would leave you really appeased. You don't have to get bent out of shape if your workload increases as you would get results if you perform every task with your heart & soul. Keep an eye on your rivals & stay sharp when you are around or dealing with them. A person that you trust blindly could stab you with a dagger in the back. Long journeys could freshen up your spirit. For women, this year would bring with it immense success. As the time is good, you should make hay while the sun shines.
Kanni Rasi Palan 2016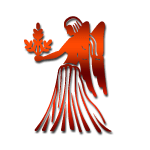 People who belong to the Kanni sign are suggested to stay alert so as not to burn their fingers, especially in the beginning of the year. Bide your time before entering into a business partnership. This is probably not a good time to invest your money as heavy losses could be incurred. The second half of the year looks very providential for you, this is the time you should be aiming for, if you are thinking on lines of investing. Stay alert in all the matters that involve money. Students could face hardships in education. As per the 2017 Rasi Palangal of Kanni, those who are looking for a job and want to impel their career will get their window of opportunities. People involved with media or any artistic field will see their fortunes change for the good. Problems related to jobs would be the last thing on your mind as you will have a tremendous corporate time, also your Boss and seniors shall be in your admiration which could then spark off a promotion, by the end of the year. Family life could be stressful at times. If you really wanna make things work then you will have to take some time out for your life partner and straighten out all your mix-ups. You should not blindly trust a new relationship from the word go. If you support your nemesis, they would benefit greatly. Your inclination towards prosperous and religious deeds shall be witnessed. You will be lauded in society, family, and business for your mesmerising skills.
Lovers will have a splendid time as this time would be very encouraging for them. However, some natives might get terror-stricken due to the suspicious behavior of their partner and the fact that they are spending less time together, than usual. However, you shouldn't panic as the situation can be dealt in an effective and prudent manner and brought under control. Just think with a clear head about resolving it before shooting your mouth off on the basis of a vague doubt. You could soon be headed on many journeys, also these journeys will benefit you a great deal. Businessmen will have a strong chance of travelling abroad for business purpose. Rasi Palan 2017 for kanni suggests you to abstain from neglecting your health. Regular yoga and proper diet would help you get in a better shape mentally and physically. Things that seemed dull and mundane to you would start getting better and spruced up by the end of the year.
Thulaam Rasi Palan 2017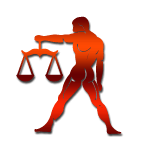 The year looks financially brilliant for you. You'll get your hands on ancestral wealth and property, which would multiply your jubilance. You'll shell out your money on buying luxurious goods for yourself and your family. Your main focus would be on comfort living this year. The majestic way that you've always dreamed of living might just come true for you. Try investing your money in something new to gain maximum benefits. Abstain from doing any big investment in the year end. Due to your trusting nature, there are chances that you'll get backstabbed by someone you trust; keep your eyes and ears open. Elders will help you achieve the unattainable; pay heed to their notions and advices, they might come in handy while dealing with a peculiar issue later on. Unless important, abstain from unnecessary expenditures. A family member's health might decline this year, which could be a stress factor in your life. Rivals will try every possible move in the game to throw you off your ace game. Before going for any business venture, think about the flip side of your actions. Avoid investing any of your hard earned money into gambling and lottery.
Married life might get tumultuous, so it's advised that you try and maintain cordial relations with your partner. The year will prove to be a jovial year for you. You'll be in high spirits, and make sure that everyone around you does too. Support will come in from all sides; boss and colleagues will be pleased with your efforts at work. A hike in income could be expected. Students will have a shaky year; they might have to face the brunt of procrastination. Their success will be dependant on the amount of toil they've put in. Despite of this, your teachers will be very supportive and make sure that you are all spruced up. Love life requires your immediate attention, as your partner would be in a no- nonsense mood this year. Rasi Palan 2017 advises you to be honest with your partner. Being expressive about your love could help too. Refrain from taking out your anger on them to avoid adding fuel to the fire. Use the rational and considerate side of your brain to deal with matters that concern your beloved. Unmarried natives will have to wait this year, as chances of meeting your suitable match are very slim.
Viruchigam Rasi Palan 2017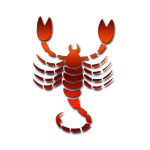 As per the Rasi Palan 2017, Viruchigam will fare pretty well this year so, get ready to paint the town red. You will enjoy a blistering start to the year, as you will achieve the things that you had been longing but step by step . You'll also get plenty of new opportunities to earn & make tonnes of money in this period so, do not let this moment slip by you because this is your chance to score something big or something that could make a difference. Due to your callous nature you'll be shelling out more than what you're raking in. You will have to put your foot down & make some tough & strong decisions that could accordingly shape your life. Try to cut down your expenses by holding back on your extravagant and lavish lifestyle. Don't be too lenient when it comes to matters related to money. Your interest will increase in doing more auspicious deeds as well as planning religious activities at home. A few lucky ones get to embrace the friendship in its true colors, & you seem to be one of them. Your friends will be more than willing to help you financially, but keep in mind to not take them for granted. Equip yourself to manage the financial matters graciously.
Health will be satisfying this year. You'll be more courageous and expert at handling issues. Mentally, you'll be powerful and ready to face anything that comes your way. Heart and stomach might be a little problematic, but with proper care and precautions it can be avoided. Improve your lifestyle and create a health regime based strictly on getting yourself in shape.
Marital life will be gleeful. Any problems or issues from past will get sorted out and you'll feel rejuvenated and light. Partner will be in a very dubious mood, so try and ease out their worries. Socially, you'll be the life of the party. At the work front, you'll be pleased to find your seniors and colleagues by your side.
Dhanusu Rasi Palan 2017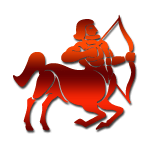 According to the Dhanusu Rasi Palan 2017 predictions, businessmen will have a laudable year ahead. Investments done in the beginning of the year, will prove to be lucrative in the long run. Risky and rash decisions might get you into trouble. Think thoroughly about the pros and cons of the given situation, to make sure that you don't regret your decision later. In the first half of the year you'll have to face some financial issues. Your expenses might increase and you'll have to face a financial crunch due to that. By the end of the year, things will start looking mellow for you. Before any monetary transaction, think it through and make sure that you trust that person. Working professionals will have a tremendous year. Promotion or a salary hike is likely. Senior officials will go bonkers over you. Income will increase in this duration. You'll furnish new ways to make better use of time. Good performance and behaviour will get you one step ahead. Colleagues will share a cordial bond with you and you'll certainly benefit from this. Overall, the year looks great from the career perspective. Things will mould according to your whims and wishes. Benefits will be ringing your door from the Government sector, which would play a major role in swelling up your public image.
Students will be surprised by their growth this year. Rasi Palan 2017, presages that psychology and occult sciences students will fare well in this period. For those preparing for any competitive examination, this year forebears good news and tinkling bells.
Those planning to go on a trip can go ahead and make meticulous arrangements. A pilgrimage or religious trip seems likely to happen for you. Family will be very happy as you'll be spending quality time with them over the course of these trips. Parents will be proud of you as your achievements will outshine your worries. You'll bring together the whole family in this duration for short trips or excursions. Yearly Rasi Palan for Dhanusu foretells a gleeful year for your love life. You won't have any major tiffs or arguments and love will prevail in your relationship. You'll cherish the moments spent with your lover and make sure that every memory counts. Your partner will particularly be in a joyous mood throughout the year and will be understanding towards you. But, do not take this for granted as it won't be appreciable. Focus on building more levels in your relationship. The period after August might create a bit of tension in your life, but stay positive and make sure that you don't overdo anything.
Health will be weak this year. You'll likely contract some minor diseases. Stomach ailments can be expected. Avoid junk food at all costs and make sure that you take proper rest. Maintain a good level of 8hrs of sleep regularly. Do not engage in binge drinking.
Magaram Rasi Palan 2017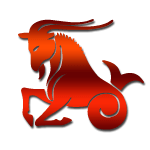 It'll be an average year for the Magaram. According to the predictions of Rasi Palan 2017, businessmen will soar high. You'll come into big monetary gains, which will help you to grow your business. Spend wisely to save yourself from any financial burden. Think before lending your money to anyone, as not everyone is your friend. Ancestral property or lottery will produce you ace results. Magaram Predictions for 2017 states that students in particular will have a meritorious year. Those giving any kind of competitive exam can expect to pass with flying colors. Your name will be glorified due to your success. You might consider going for higher studies. With the year end, all the obstacles that you've been facing in your way, will clear off and luck will be in force with you. Family support will guide you to the utmost heights and you'll be grateful to them for their efforts.
Working professionals might feel a little dull in the beginning of the year, but things will get better with time. By the mid of the year, new opportunities will knock at your door and you'll be tempted to give each a try. Everything happens for a reason and comes only to teach you a lesson, and so does the failures. Howbeit, keep your ambitions set and ready to attain. Job seekers will have a golden time this year. Be patient and don't get disheartened. You'll certainly get a job in this duration, but with perseverance. Familial relations will be sterling. Parents will be supportive and understanding, so you can expect a great deal of help coming from them. Due to your magnanimous aura, you'll befriend many new people. Your colleagues and seniors will appreciate your work. Socially, you'll live a highly active life. Being the belle of the ball, you'll enjoy everyone's attention on you.
Love life will be average. Natives already in love will have a stupendous year. Your partner will be tenderhearted and love between you two will multiply over time. However, for the love seeking masses this Magaram Rasi Palan doesn't sound much exquisite. Chances are that you'll make mistakes this year when it comes to loving someone; take your sweet little time before forming a perception of somebody. Learn to turn away and say 'No', whenever necessary. It's advised that you stay cautious about your health in this period. Wrong eating habits and changing weather could create problems for you. Bowel infection and back pain could trouble you. To avoid mental stress, practice yoga and meditation. Eliminate caffeine and alcohol from your routine, to stay fit. Indulge in activities that make you happy and help you relax.
Kumbam Rasi Palan 2017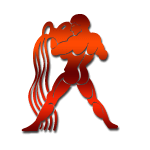 As per the 2017 Rasi Palangal of Kumbam, you'll go to all extents to achieve your goals this year. You'll have a great year as your friends and foes will will come up to you and you'll work in sync with them. Due to your philanthropical nature you'll be inclined to help people, and do this you might cross all your limits sometimes. Keep in mind that you need to manage your finances wisely to not face a financial crunch by the year end. The future looks bleak due to you overspending on luxurious items. Investments made for the long run will yield you good returns.
With the second half of the year, your expenses will get under control; property related matters will fetch you brilliant monetary gains. Business however will be problematic due to lack of honesty between you and your partner. Maintain transparency in your dealings to keep the partnership going. Losses are foreseen for you by the mid year. Although this will be short lived, but will still manage to burn a hole in your pocket. Natives having jobs will fare well this year. Don't be disheartened with some failures, if any. Job seekers will have a gala time this year, as chances are that they'll get the job of their dreams. Success is guaranteed for you this year. All your hard work and toils will be repaid in appreciation and glory. Natives associated with law, medicine, and commerce can expect a brilliant year ahead. The future holds the promise of success for you.
Students will have bitter sour reaction in this duration. Being patient and calm is what the time advises you. As per the predictions of Rasi Palan 2017, you'll work hard but will anticipate much larger results than what you've put in. Familial relations require your kind hearted support. Mother's health will improve; your relationship with your family will strengthen. You might take your family out for an exotic vacation. This year you'll play the peacemaker at home and ease out all the tensions. It's important that you understand the importance and value of your spouse in your life and give them their due share of your time. Due to your over hectic life, your life partner might get annoyed at you. This frustration could turn into a huge conflict, if you don't control it the first time. Take some time out and plan snippets of activities that you could do with your partner, like, going for a morning or an evening walk, or going on a brunch or dinner.
Meenam Rasi Palan 2017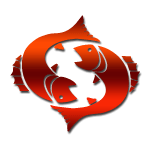 As per the predictions of Rasi Palangal 2017, you'll have a troublesome 2017. Each step that you take towards achieving your goals and objective need to be well sought and planned. You might overspend this year, which will add up to your financial crunch. Due to your overconfidence, you might think of things in a bright light and comment casually on them; try not to be judgemental and start being rational while taking any decision. Strangers will try to take advantage of you, and your naivety will help them achieve it too. This year, you'll be tempted to go on long journeys and take a vacation off to feed your wanderlust.
The mid of the year will increase your efficiency and you'll get new opportunities ringing your doorbell. Income will increase with your efforts, so don't shy away from hardships and failures. They're an integral part of your growth. Stress will come naturally to you due to too much work pressure and you'll be tired and frustrated most of the times. Success will come to you, but it'll take some time. Your opponents will try every trick in the book to tarnish your image and make you look like the bad guy. Keep your calm in all situations and think optimistically. People will try to befriend you in this duration, just to get your secrets out in the public eye. Your kith and kin will be responsible for you meeting someone of high importance.
Achieving laurels in this period is highly possible. Your competitive nature will make you try new skills and techniques, which in the long run would improve your chances of getting a better income. Working professionals are advised to maintain cordial relations with their seniors and colleagues. Natives thinking about changing their jobs might have to wait, as the time doesn't look that auspicious for you. End of the year will bring in new changes in your life and bright hued rainbows will fill up your life.
Familial life will keep you on your toes. Your partner might get piqued at you due to your ignorance. Misunderstandings and conflicts will arise in your relationship. Being judgemental and prejudiced will land you in trouble with people close to you. Try and listen to whatever the other person has to offer and then be so quick as to judge him. Health will need your consideration; eat only healthy food, avoid junk and fried food. It's high time that you understand the value of a healthy regime with a proper workout and diet to curb your woes. Blood and stomach related agony might struck you in this period.
We hope that our predictions will help you sail out smoothly in the year 2017. Take advantage of the knowledge accredited here in the Rasi Palan to get the maximum prosperity in your life. Rejuvenate yourself and cherish the year to embark on a truly impelling journey.