Finance Horoscope 2020
Read finance horoscope 2020 and discover what the year has in store for your economy? Which natives will receive positive results and who will have to work harder?
Learn how strong your economic front will be in the coming months, with finance horoscope 2020. As we all know, getting our lives to run smoothly without money is an impossible task. Of the four Purusharthas of a human being; Dharma, Artha, Kama, Moksha, the second is Artha, i.e. money. Find out whether you will gain profits throughout the year or will you have to face a financial crisis in 2020, and be ready for all the highs and lows of life. Learn beforehand, with these predictions, at which times of the years need you to work harder and during which times you can finally make your move in the business world.
Let us move on to the Finance Horoscope 2020, and read the predictions for the zodiac signs. These foretellings are based on your Moon Sign, according to Vedic Astrology.
हिंदी में पढ़ने के लिए यहां क्लिक करें: आर्थिक राशिफल 2020
Aries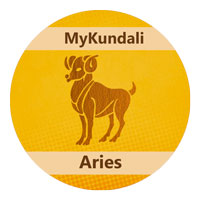 Aries finance horoscope 2020 is promising an influential year ahead for natives, in terms of economy. You will be financially stable, and may even repay your debts at the beginning of the year.
Moreover, you will successfully save money. However, in the middle of the year, you will require financial management as economic issues are probable in this duration. Therefore, create a substantial economic policy for this beforehand.
Working professionals may not receive the desired hike in their income. Moreover, over-expenditure can take you towards a financial crunch as well. However, several other sources can make economic gains available to you.
This year, you will spend your monetary resources on religious activities, but they will give you inner peace.
Natives associated with a business need to remain cautious during monetary transactions. It will be better if you keep a record of each trade. You should avoid buying properties during August and October as these months are inauspicious for Aries natives in terms of finance.
Read Aries Horoscope 2020 in detail
Taurus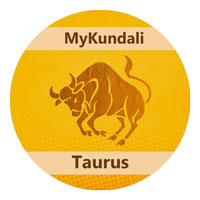 This year is going to be normal for your financial side, claims Taurus finance horoscope 2020. Even though this will be an average year for you; however, predictions suggest that you will not have to face any money related problems. Still, it is advised that you remain careful in all your economic transactions. Do not trust anybody more than necessary in your financial matters.
The months of January, as well as July to October, will not be favourable for you in economic affairs. On the flip side, April will bring you financial strength. You can even receive some financial profits at this time. As for your expenses, they will be more than your income, and you may spend some money on a luxurious life.
Taurus natives can also spend some of their monetary resources on electronic items this year. The Lord of the 9th house, Saturn, is posited in Capricorn. As a result, fate will be on your side, and your financial status will improve. Rahu's position in your second house till 2 September is demanding that you be careful in fiscal matters.
Read Taurus Horoscope 2020 in detail
Gemini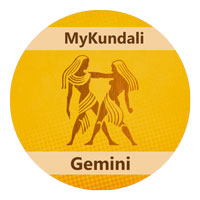 Gemini finance horoscope 2020 is indicating a challenging year ahead in terms of economy, for natives. The months of April and July can be slightly problematic. As a result, any carelessness in economic transactions can cause monetary losses. Ponder carefully in this duration, before coming to any decision in financial affairs. Tides will turn and bring good times after April. There will be a definite improvement in your financial state after this.
Natives who are regular investors of the share market need to remember that blindly investing can become harmful for you. If you do not plan your budget correctly, then you may end up borrowing money from others. The month of December, however, will bring many positive results in terms of economy. You can also spend some of your resources on the construction of your home or interior decoration.
Read Gemini Horoscope 2020 in detail
Cancer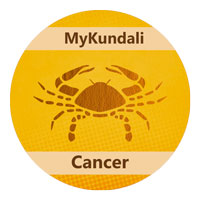 Natives will face challenges in saving money this year, states Cancer finance horoscope 2020. The good news is that money will be avaiable to you this year. However, the bad news to accompany it says that it will not stay for long. Your previous savings can get spent on marriage functions. Due to the Jupiter transit in your 6th house, you will face an economic crunch, as the year begins. If you can put an end to unnecessary expenses, then you can evade this financial crisis.
Even though business people will attain profits, but its pace will be slow. You will also face obstacles while implementing financial schemes. Cancer natives who invest in share market are advised caution. As a matter of fact, consulting a market expert first will be the best alternative for you right now. On the other hand, working professionals can get a hike in their salary. Additionally, natives of the sign can also acquire money through a rented property.
Read Cancer Horoscope 2020 in detail
Leo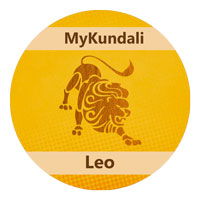 Leo finance horoscope 2020 is promising a good year ahead in terms of economy, for the natives. Your hard work will help strengthen your financial front. Your dedication towards work will also bring you profits. Business natives will begin their year with financial gains. Even though things may slow down in the middle of the year; however, your business will pick up the pace once again during the year-end. There will also be an increase in your profits. Things will especially improve after September
You will get several opportunities for wealth accumulation this year. Even though budgetary issues may trouble Leo natives, however, as long as you work hard, you will receive positive results. Natives associated with the field of automobiles can get disappointed this year. As a result, they may also have to go through some financial problems.
Read Leo Horoscope 2020 in detail
Virgo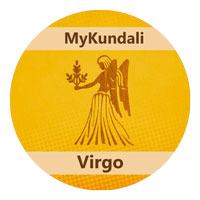 Virgo finance horoscope 2020 promises strong financial front for the natives. A member of the family can get a job, and due to the inflow of this cash, things will improve economically. Any desire of yours, which you were not able to fulfil due to a lack of money, will finally be accomplished this year. Business natives will receive profits. However, think twice before coming to a decision in any financial matter.
If you invest some money at the beginning of the year, then this can bring sufficient profits by the year-end. Where, on the one hand, working professionals of the sign can face small challenges fiscal matters, on the other, business people will earn a multitude of profits this year. In the same vein, some people can even start a new business. The year will begin favourably for economic matters, but caution is advised during the middle. You can get into an argument with some family members concerning an ancestral property at this time.
Read Virgo Horoscope 2020 in detail
Libra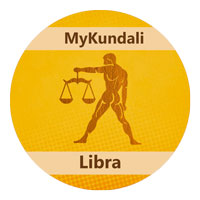 Libra finance horoscope 2020 is indicating an average year ahead. You will make many plans for saving money; however, you may face defeat in most of them. Your expenses on health can rise this year. A family member can fall ill, and most of your savings will be spent on their treatment.
In the same vein, you can help a close relative of yours financially. But remember, do not help anybody who is already a defaulter. If you had applied for a loan in a bank, then your application will get approved this year.
Libra natives can end up spending some money on show off at the beginning of the year. Instead, you should make efforts on keeping your expenses in check.
Read Libra Horoscope 2020 in detail
Scorpio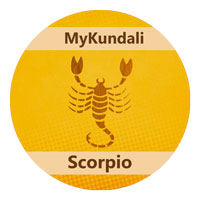 Scorpio finance horoscope 2020 says that you will welcome the new year with an increase in your expenses. This is because Ketu will be making its transit through your house of wealth. You can help a friend or relative financially. However, this money will not return to you for a long time. Your domestic budget can also increase this year, and so will your household needs. Natives can end up spending money on their 'child's health from July to August. However, things will improve after September.
Working professionals can look forward to a good hike in their salary this year. On the other hand, business people can go on a foreign trip for work. Scorpio natives will successfully repay their debts this year. Married natives, however, will spend a substantial amount on their child's education. On the whole, this will be a good year financially.
Read Scorpio Horoscope 2020 in detail
Sagittarius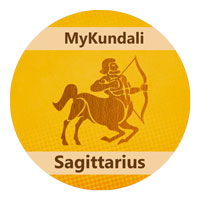 Sagittarius finance horoscope 2020 states that this will be an average year for the natives. Though there will be profits, yet you need to be careful about economic matters. Blindly trusting anyone can lead to monetary losses. However, the middle of the year will bring relief to all your financial affairs.
There will be expenses in various aspects; nevertheless, they will not affect your monetary state too much. The second quarter of the year will resolve all your money related issues. Things will improve financially as a loan gets repaid to you. Short-term investments will be more beneficial for you this year.
Read Sagittarius Horoscope 2020 in detail
Capricorn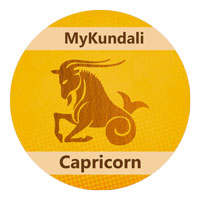 Ups and downs are indicated this year by Capricorn finance horoscope 2020. You can get into disputes concerning property this year. Caution is advised to the natives in May, as monetary losses are on the cards at this time.
You need to remain patient during the first quarter of the year because things will soon change for the better after that. Working professionals can look forward to a hike in their current salary during April. This will resolve all your financial issues.
At the year-end, money that was stuck due to some reason will finally return to you. Relatives from your maternal side can step forward to provide you financial help.
Read Capricorn Horoscope 2020 in detail
Aquarius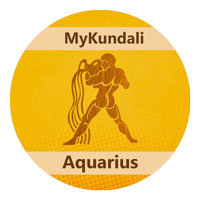 This year offers mixed results for natives, says Aquarius finance horoscope 2020. Thus, there will be challenges on the financial front, but there will be opportunities too. On the other hand, a hike in your salary is probable. However, you still need to keep your expenses in check.
Aquarius natives planning on investing in any field should not do this before consulting with an expert. Working professionals will face some economic crisis, but they will also able to defeat all these problems with their logical abilities and intellect. Some of you may receive financial help from your family. Married natives can look forward to economic profits from their in-laws' side. Keep in mind that you will have to spend a lot of money on your 'child's education
Read Aquarius Horoscope 2020 in detail
Pisces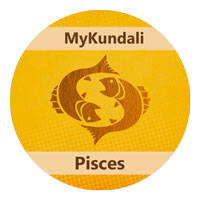 Pisces finance horoscope 2020 states that the year will begin with a bang. However, this year will bring mixed results for natives. Therefore, even though you will earn profits at the beginning, but your expenses will be higher than your income. If you do not control your spending, you will have to face a financial crisis. An auspicious function at home can also result in expenditure.
Predictions are indicating income through foreign sources. Working professionals will have a beneficial year, and a hike in their salary is also probable. Profits through betting are implied; however, you should think very carefully before investing in this field. You can do charity and donations for the betterment of society. In addition to that, you may also find yourself spending some of your money on a pilgrimage. Sudden unexpected gains are indicated near the year-end for Pisces natives.
Read Pisces Horoscope 2020 in detail
With Hopes That This Finance Horoscope 2020 Was Beneficial For You, MyKundali Wishes You A Prosperous New Year!