Taurus Horoscope 2021 Predictions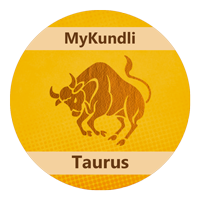 Taurus Horoscope 2021 offers detailed life predictions for Taurus natives for the year 2021. Get a sneak-peek into your future and prepare in advance for what's lurking to challenge you as per Taurus Horoscope 2021 predictions.
This year, Saturn will stay in Capricorn sign in the Ninth House and Rahu in Taurus sign in the first house.Jupiter will remain posited in the Ninth house at the beginning of the year 2021. After that on April 06, it will transit in your Tenth house and in september it will again transit in the Ninth house. Lastly on 20th November, it will once again transit in your Tenth house in the sign of Aquarius.Mars will move-at its traditional pace. As the year 2021 starts, Mars will be in its own sign in the 12th house. This provides you the energy and keenness to pursue your life ambitions.Venus in the 7th house from your Moon sign will help you create a sense of positivity in your married life, although Mars in twelfth house may create trouble in married life in the beginning of the year. For the complete year 2021, Saturn will bring abundant luck in whatever you do and will also help you stay grounded. Jupiter, however, will guide you in entangling yourself from past dangerous recollections and moments and improving your knowledge. As per Taurus Horoscope Predictions 2021, would raise Taurus natives to line their priorities in life for good. Stay focused and strengthen your inner morale, and this might take you to the heights of success this year. All hindrances regarding money and prosperity would be removed. You'll be blessed with a lot of energy and vigor to overcome unknown areas in professional life.
Use your quality time with your dear ones this year. An excellent year for Taurus people to rewind and maintain a good connection with their family and friends. On the total, the year 2021 can facilitate the Taurus zodiac sign natives to grow professionally and in person. The developments throughout this year can support you in leading a healthy and happy life. There'll be positive vibrations surrounding you, that may assist you in strengthening your bond and relationship with others. However, you'll get to understand the importance of commitment in your relationships. Besides, you are advised to control your mood swings as per the Taurus horoscope 2021 predictions.
Taurus Horoscope 2021 for Career
In horoscope 2021 reading for Taurus, this year is great for your career as the lord Saturn is sitting in the ninth house of luck and destiny/ this is why you will be definitely rewarded for your hard work. Workload is going to be high, because of which you will get a promotion. An increase in salary is predicted, which seems great career-wise because of Saturn. Due to this, your luck will shine and you will attain great success in your career. Because of the placement of Saturn, you will succeed in attaining your desired job transfer, thereby leading to promotion. And as Saturn is the planet of hard work, therefore you have to put a lot of effort for the desired and a successful career. As Mars is in the 12th house and aspects on the seventh house of business and partnerships, thereby increasing the chance of losses, which can also hamper business relations. Therefore, it is advised to carefully venture into a new business, since problems can arise in the beginning of the year. Transit of Jupiter in the Tenth house on April 06, will possibly lead to a promotion of individuals in jobs. Those related to dealings in land will have gains. Also, around the middle of the year, some natives would be in two minds either to stay in the current profession/job or to choose completely different career paths. Don't be impulsive, weigh the pros and cons before venturing out. A number of your past efforts in the profession would begin yielding fruits. Don't think about luck, as solely efforts and hard work would pay dividends for you this year.
Taurus Horoscope 2021 for Financial Life
2021 Finance Horoscope for Taurus native indicates that in the beginning of the year, Sun and Mercury is placed in the eight house because of which there will be no shortage of money but hurdles in its arrival. Mars will be sitting in the 12th house from your Moon sign, which will increase your expenses. It is advised to cut down on your expenses as far as possible. Taurus natives should be ready to observe the use of their finances and save for rainy days. Therefore, spend your money totally on needs and not wants. Luxuries will come afterward when your finances are in fine condition. Maintain a low profile and avoid making any big investments this year. Along with this, during the time period from the end of September and November, you are required to remain alert as well as cautious while carrying out any monetary transaction, otherwise loss is likely.
For government employees, luck will be on their side, and they are likely to attain a house or vehicle from the government between August to September. For natives involved in ironwork, beauty parlor and catering business, the first 4 months will be average for earning money, but by the end of the year, your position related to money matters will improve.
January, May, July and then September will be the most favorable months for you as per Horoscope Predictions 2021 for Taurus. During this time, your fate will shine and you are likely to attain monetary benefits.
Taurus Horoscope 2021 for Education
Year 2021 will offer you a golden chance for your future as your lord of education is placed in the eight house of your zodiac per Taurus Education Horoscope 2021. Those who were worried about education and facing difficulties in pursuing further studies will feel relieved since your lord of eight house Jupiter, which is also the benefactor for education, is going to remove all your educational obstacles.
The time from the first week of January till the first week of April will be good for you since the planet Jupiter will be in your ninth house, which is why the students will be favored by luck and will gain success. At the same time, students preparing for higher education will see favorable results. They will get admission into reputed institutes for his or her higher-education but only after putting in hard work. Saturn will help you achieve your goals and bear the fruits of your hard work. Taurus students thinking of going abroad can get good news in September and October as predicted. Students preparing for competitive exams are going to be successful after April as per Taurus horoscope predictions.
You will observe progress in academic areas and studies. The planets confirm that you will simply create big strides in these areas. However, students will need to follow a regular routine for studies. At the same time, you must balance out your diet with healthy alternatives as it'll impact your studies and academic curriculum. On the entire, it's going to be an honest year for learning new subjects as per the Taurus 2021 education horoscope.
Taurus Horoscope 2021 for Family Life
Taurus natives this year 2021 will attain mixed results in their family life due to the conjunction of Mercury and Sun in the Eight House from your Moon sign as indicated by the 2021 Taurus Horoscope. Chances are that you might have to face discord with a member of the family. Also, stress will prevail in the beginning of this year itself, and this situation will remain till February. On the other hand because of your angry nature, people may get upset with you. Hence, it is advised that any argument about a small matter must not be converted into a big issue. There will be no support from the family as well, even if needed, which will make you sad and depressed. However, after February, things will look better and in March with the transit of the Sun in the 11th house. With this, you can consider buying any property in April.
During this time, you will also have a good bonding time with family members and will be seen discussing important decisions with them. Between April and September, Jupiter will transit in the 10th house in the sign of Aquarius. Therefore, natives will be highly respected in the society and feel very attached to their mother. An auspicious event or program will be organized within the family. Natives' spouses and children can become the source of happiness, and he/she will feel secure and happy with his /her family. During this period, the planet Jupiter aspects the 4th house. Some stress and anxiety can overcome you by the end of 2021
Mars will transit from June to September from 3rd , 4th and 5th house, which will lead to an increase in your mental stress and anxiety. Arguments with a family member may arise. Short distance journeys are also on the cards due to some work.
With regards to the health of your parents, the months of June and July are going to be less favorable because of the placement of Mars and sixth house lord Venus in conjunction in the fourth house. However, despite this, their health will appear to improve in the end of the year.
Taurus Horoscope 2021 for Married Life and Children
Taurus natives will have to make a lot of effort this year to maintain a happy marriage as indicated by Taurus Horoscope Predictions 2021. The planet Ketu in your seventh house will create disharmony in married life, because your slightest mistake can also lead to discord in a relationship. The year 2021 the master of married life as per Horoscope 2021 for Taurus natives. Mars is placed in the 12th house due to which months between February and April might bring stress and discord between you and your spouse. Also, unnecessary arguments may arise. It is advised to control your behavior to avoid such problems in married life otherwise the chance of your life partner getting hurt emotionally is high.The mid-year from May 4 – May 28 Venus is going to transit in your ascendant house, which will prove beneficial for Taurus natives. Venus here gives rise to the sense of sensuality within you during this time. You might make an important decision regarding your family in this period. At the end of this year, i.e. from October to December, problems related to marriage will occur, and you might face a rough patch with your spouse. You will suffer from constant failure in carrying out most of the tasks or feel disappointed as Sun will be transiting in the seventh house.The year 2021 is going to be an excellent year for Taurus natives in the context of their children. Mercury will create favorable conditions for your children. Couples who had been waiting for a child for a long time will get their wish fulfilled. Your child can suffer from any kind of health ailment. Therefore, proper care is required. From the beginning till the end of the year 2021, happiness through children is assured.
Taurus Horoscope 2021 for Love Life
Taurus Love horoscope 2021 for natives predicts the possibility of a new love and relationship, your fifth house lord (the lord of romance and love) Mercury from your Moon sign is in conjunction with the Sun in the eighth house. Love life will remain good this year because the aspect of Jupiter on the fifth house till April 06, love and romance will remain favorable for you from the very beginning. In this duration, you will be seen spending quality time with your partner. However, you may witness some conflicts between the couples. A lot of tension will be seen between the husband and wife, and it is possible that your partner may fail to give you the required time you need. Despite this, talking about things and resolving it will make your relationship better.
Taurus Horoscope 2021 for Health
As per Taurus Health horoscope 2021, the health house owner Venus being in the seventh house may cause physical ailments and can create physical distress for Taurus natives. Also, planets Rahu and Ketu are placed in the first and in the seventh house, which can create health issues. If you are already suffering from an allergy or a major health issue, it is less likely that you will get the relief quickly. You can resort to yoga to reduce mental stress. Along with this, Mars will also transit in the twelfth house for Taurus natives at the beginning of this year, and during this time, the conjunction of Sun and Mercury will also be in your eighth house, which will increase mental stress and physical pain. Therefore, follow the doctor's advice correctly.In the middle of 2021, your health can improve as per Health Predictions 2021 for Taureans. Therefore, it is advised to give attention to physical health by following a certain exercising routine so that you can gain health benefits. At the end of the year, there may be some health troubles such as a foot or joint pain.
Taurus Horoscope 2021 Remedies
Maintain good relations with the women of your household and play an active role in the upliftment of women in the society.
Take blessings from young girls by touching their feet every day and offer Mishri or any other white sweets.
Feed flour to Ants on Friday.
Spray Rose scent in your bedroom every Friday for a better relationship
Thankyou for visiting MyKundali. Stay tuned for more updates.