Makar Sankranti 2019: Celebrating the Festival of Harvest
The festival of Makar Sankranti will be celebrated on 15th of January in the year 2019. Makar Sankranti is a sacred festival of the Hindus, which falls in January every year. All people belonging to Hinduism celebrate the day with joy and gaiety. According to the Hindu Panchang, Makar Sankranti is celebrated when the Sun transits in Capricorn during the month of Paush. It is the day when Uttarayana takes place, making the Earth's Northern Hemisphere tilt towards Sun. People start the day of Makar Sankranti with a bath in order to make their bodies clean and pure, following which Puja is performed. Various delicacies are prepared to tantalize the taste buds and make the festival more flavourful. Magh Mela or Ganga Snan (the holy dip in the sacred waters of the river Ganges) are also done at various places.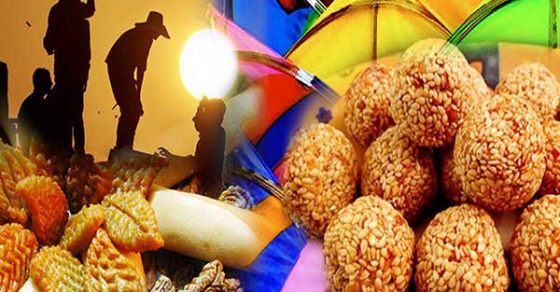 Read Horoscope 2019 predictions
Legend of Makar Sankranti
Makar Sankranti is a sacred festival. It is believed that it was on the day of Makar Sankranti that Goddess Ganga followed Bhagirath and passing through the Ashram of Kapil Muni (Sage), she mixed into the ocean. According to the scriptures, Mother Yashoda observed a fast on this day to have Lord Krishna as her son. It is also believed that Lord Surya pays visit to his son, Lord Shani on this day. There are a number of other such legends associated with the festival.
The festival of Makar Sankranti is not just concerned with the religious aspects but it also marks a change in the natural environment which we inhabit. It marks the beginning of the Spring season and is celebrated as a harvest festival in India. It is a festival during which the days and nights are of equal duration.
Astrological Significance
The occasion of Makar Sankranti is sacred and from this day onwards, auspicious activities can be commenced. The occasion falls during auspicious Nakshatra. On this day, Sarvartha Siddhi Yoga, Amrit Siddha and Ashlesha Nakshatra Yoga is formed, which is very fortunate for all Zodiac Signs. According to Vedic Astrology, the position of the luminary Moon in the Ashlesha Nakshatra is auspicious for natives of all zodiac signs. It is favourable for people and begets them benefits. Such is the importance of this day that Bhishma Pitamah chose the day of Makar Sankranti to give up his physical body during the time of Mahabharata. It is believed that people who die on this day gain Moksha. The great king Bhagirath performed Tarpan to appease the soul of his departed ancestors on the day of Makar Sankranti. As a result, fairs are organised on the banks of river Ganga on this day.
Astrological facts about Makar Sankranti
After applying jaggery and sesame seeds (til) on your body, taking a bath in river Narmada is considered to be favourable for one's life.
Muhurat refers to the auspicious time slot that is best suited for carrying out any auspicious activity. It is always important to consider Muhurat but there is no need to search for a Muhurat if one performs the activity on the day of Makar Sankranti.
Involving oneself in charity on this day multifolds the results by. Providing food and clothing to needy people on this day is highly encouraged on Makar Sankranti due to the same reason.
Bathing in sacred rivers on Makar Sankranti helps one to get rid of their sins and purify themselves.
Rituals and customs associated with Makar Sankranti
Makar sankranti is a festival which brings happiness and bliss in the lives of people. It is an occasion during which positive energy is dissipated in very direction. As the festival falls during the winters, delicacies like Til-Gur Ladoo (sweets made up of sesame seeds and jaggery) are prepared, which impart heat energy to the body. Chikkis can also be prepared with the same ingredients.
Khichdi is also prepared in the northern states of India. Gur-Til sweets, Rewari, gajak, etc. are distributed as Prasadam among the people. People flying kites while basking in the golden rays of the Sun is a popular way of celebrating the festival. The festival emphasises on brotherhood and unity.
Know Indian festivals for 2019: Indian Calendar 2019
Things to be kept in mind on the day of Makar Sankranti:
If you are organising any Puja or Havan in your home premises, you should pay homage to your departed ancestors and your Ishta-Devta. This will minimise your problems in future and will help you to sail through difficulties.
Feeding the mixture of black grams and jaggery to a cow or a dog will fetch you wonderful results.
Adorning the main gate of your house with mango leaves and casting the red colored imprint of hands at the main gate will pan out to be favourable for you.
We hope that you liked the article about Makar Sankranti. May this auspicious day bring happiness and prosperity in your life!