Panchak 2016: Five Nakshatras Turn Unfavorable!
We bring you the dates of Panchak in 2016. Trying to complete a task, but you are not able to do so? Hope, you did not begin the task in Panchak Kaal. Check out the time & date of Panchak in 2016, so that your task reaches its goal.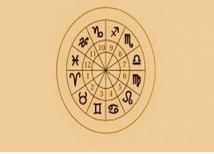 Panchak is the time when no auspicious work is to be done or begun. It is during the time of Panchak, when you initiate a work and you will never achieve the desired results. It is also believed that the work can never be completed in one stretch. But, what is the real truth? Is it really true that during this specific time, no task gets completed or is it a myth created over the ages? Let's see, whether we will witness the same effects during Panchak Kaal in 2016.
Let's first find out what does Panchak mean?
Meaning Of Panchak & Panchak Yog
The word Panchak has come from the word Panch, which means five. Panchak Yog or Panchak Kaal is that period of five days of every month of the Hindu calendar , during which Moon transits from Kumbha (Aquarious) to Meen (Pisces) zodiac signs. The duration in which the Moon is placed in the Aquarius or Pisces is also known as the Dhanishtha Panchak. This time of Panchak is considered extremely unfavourable as the work begun during this time is never accomplished in one go. Hence, before doing any auspicious work this year, do not forget to check the Panchaka Kaal dates in 2016.
We at MyKundali, bring you the Panchak time & Panchak dates in 2016.
Panchak 2016 Dates Table
Let's take a look at the dates of Panchak in 2016.
| Panchak Begins | Timings | Panchak Ends | Timings |
| --- | --- | --- | --- |
| January 12, 2016 | 19:19 | January 17, 2016 | 01:13 |
| February 9, 2016 | 04:12 | February 13, 2016 | 07:13 |
| March 7, 2016 | 14:52 | March 11, 2016 | 15:42 |
| April 4, 2016 | 01:16 | April 8, 2016 | 02:22 |
| May 1, 2016 | 09:44 | May 5, 2016 | 13:19 |
| May 28, 2016 | 16:02 | June 01, 2016 | 22:39 |
| June 24, 2016 | 21:26 | June 29, 2016 | 05:39 |
| July 22, 2016 | 03:42 | July 26, 2016 | 11:07 |
| August 18, 2016 | 11:53 | August 22, 2016 | 16:59 |
| September 14, 2016 | 21:44 | September 19, 2016 | 00:56 |
| October 12, 2016 | 07:52 | October 16, 2016 | 11:15 |
| November 8, 2016 | 16:34 | November 12, 2016 | 22:31 |
| December 05, 2016 | 23:02 | December 10, 2016 | 08:30 |
The above mentioned table gives you the dates for Panchak in 2016. Now, let's take a look that why the time of Panchak is considered inauspicious and what could be its effects.
Panchak Kaal: Effects
Panchaka Kaal is the time period when Moon affects the zodiac signs, Aquarius and Pisces. As per the Indian astrology, Panchak is the group of 5 Nakshatras (constellations). There are total 27 constellations and each constellation consists of 13 degrees and 20 minutes.
There are five constellations or rather four and half constellations which are considered inauspicious and more prone to Panchak.
These five major constellations are:
Dhanishta Nakshatra
Shatabhisha Nakshatra
Poorva Bhadrapada Nakshatra
Uttara Bhadrapada Nakshatra
Revati Nakshatra
Let's take a look at the effects of these Panchak Nakshatras in 2016.
Effects Of Panchak Nakshatras
As per the "Garuda Purana" in the Hindu mythology, soul of the person who dies during Panchaka Kaal, does not get peace. Thus, this Panchak Kaal is considered to be an unfavourable time for performing the final rites of the dead.
Now, when we know what Panchak Kaal means, let's find out what could be the effects of Panchak Nakshatras on one's life.
Dhanishta Nakshatra : This Nakshatra results in accidents, which may occur due to fire.
Shatabhisha Nakshatra : The effect of this Nakshatra is that one may suffer from various physical disorders.
Poorva Bhadrapada Nakshatra : This Nakshatra may lead to some health issues.
Uttara Bhadrapada Nakshatra : Uttar is responsible for payments of fine or any such charges.
Revati Nakshatra : This Nakshatra may result in financial crunches or economic troubles.
The five Nakshatras have clear effects on one's life. Let's take a look at what measures you can adopt to protect yourself during the upcoming time of Panchak in 2016.
Precautions During Panchak Nakshatras
As stated by various Hindu astrologers, during the time of Panchak one should try to avoid doing these activities.
During the time of Panchak, one should avoid collecting grass and cutting woods.
It is advised not to travel in the South direction during the time of Panchak. As this direction is related with Yama, the Lord of death.
The construction of bed is not advisable at the time of Panchak Kaal.
Abstain yourself from doing new business, especially construction business or any major transactions.
It is also advisable that one should avoid cremating a dead body during the Panchak Kaal.
Auspicious ceremonies like marriage, Mundan should be avoided during the time of Panchak.
It is believed that bad times are followed by good times. If Panchak holds certain bad effects, then there are also remedies available for escaping those effects.
There are certain activities which can be performed during Panchak in 2016. Similarly, on the other hand, some tasks of huge importance should be avoided . Let's find out about what are those acts?
What To Do & What Not To Do During Panchaka Kaal?
During the Panchak Kaal the activities which can be performed are follows:
House Warming Ceremony (Griha Pravesh)
Upanayana Sanskar
Bhoomi Pujan
Celebration of Raksha Bandhan and Bhai Dooj
But there are certain occasions as per the Hindu Panchang , which require a Panchak check before scheduling:
Marriage
Mundan
Namkaran Sanskar
Hope, you are able to find the correct muhurat for the above mentioned ceremonies.
So now know each and everything about the forthcoming Panchak in 2016. We have the remedies to protect oneself from the effects of Panchak. You can try these remedies for the circumstances which cannot be avoided in the approaching Panchak Kaal in 2016.
Remedies For Panchak Kaal
The Panchak Kaal remedies are as follows:
If circumstances are such in which you cannot avoid traveling in the South direction, hen, pray and offer fruits to Lord Hanuman. This can be done before you begin your journey during the Panchak.
During the Panchak in 2016, if cremating the dead body cannot be delayed due to any reason, you can create and burn five prototypes of dead bodies.
Havan of Goddess Gayatri can be performed before purchasing wooden goods during the Panchak Kaal.
If the construction of the roof top is extremely important, then, you should offer sweets to the workers before you begin the construction.
The Panchak Kaal is considered to be an unfavorable time, but there are only a few activities which need to be avoided during this time. All other tasks can be performed during this time.
Panchak in 2016 should be considered inauspicious or auspicious time, it is for the person to decide. But you must know what time is suitable for an act to be performed and how you can protect yourself from the ill effects of Panchak in 2016. So, check the Panchak & Panchak dates in 2016.
MyKundali wishes you a safe Panchak 2016!