Panchak Kaal in 2020: Panchak Nakshatra & Dates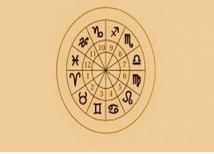 Panchak dates in 2020 have been mentioned in tabular form below. Know more about Panchak kaal in 2020 and what Panchak remedies can be performed to escape inauspicious outcomes. Know the name of the nakshatras that create the Panchak and what activities to refrain from during the period of Panchak in 2020.
Panchak, an inauspicious time period or dosha period, is a phase of five days and occurs when the Moon is present in last two zodiac signs (Aquarius & Pisces). During this period, it is advised not to commence any kind of auspicious work or event as it will not produce you the desired results. Events like marriage, mundan, etc. are avoided during Panchak Kaal. But is there any truth behind it or is it just a myth? Does your day to day life really get affected during this period? Know the real facts about Panchak Kaal or Yoga, and whether you will witness the same effects in year 2020 or not. Also check out the Panchak dates in 2020 & Panchak Kaal timings.
Read Horoscope 2020 Predictions Regarding Life & Other Aspects
Panchak Dates in 2020
| | | | |
| --- | --- | --- | --- |
| Panchak Begins | Timings | Panchak Ends | Timings |
| Monday, 30 December 2019 | 09:35:07 | Saturday, 4 January 2020 | 10:05:56 |
| Sunday, 26 January | 17:39:48 | Friday, 31 January | 18:10:15 |
| Sunday, 23 February | 00:29:29 | Friday, 28 February | 01:09:04 |
| Saturday, 21 March | 06:20:49 | Thursday, 26 March | 07:17:10 |
| Friday, 17 April | 12:18:16 | Wednesday, 22 April | 13:18:50 |
| Thursday, 14 May | 19:22:16 | Tuesday, 19 May | 19:54:19 |
| Thursday, 11 June | 03:41:56 | Tuesday, 16 June | 03:17:58 |
| Wednesday, 8 July | 12:31:32 | Monday, 13 July | 11:14:30 |
| Tuesday, 4 August | 20:47:33 | Sunday, 9 August | 19:06:51 |
| Tuesday, 1 September | 03:48:31 | Sunday, 6 September | 02:21:18 |
| Monday, 28 September | 09:41:26 | Saturday, 3 October | 08:50:53 |
| Monday, 28 September | 09:41:26 | Saturday, 3 October | 08:50:53 |
| Sunday, 25 October | 15:27:02 | Friday, 30 October | 14:57:32 |
| Saturday, 21 November | 22:26:32 | Thursday, 26 November | 21:20:36 |
| Saturday, 19 December | 07:16:39 | Thursday, 24 December | 04:33:00 |
Panchak & Panchak Kaal
Panchak means a group of five, i.e. Panch. In astrological terms, Panchak Yoga or Kaal is the period of five days that occurs every month of the Hindu calendar. During this kaal or period, Moon transits from Aquarius to Pisces for approximately 5 days. This duration in which Moon is positioned in Aquarius or Pisces is known as Dhanishta Panchak. According to Indian Astrology, Panchak is the group of 5 Constellations (Nakshatras), namely Dhanishta (last two Charanas), Purva Bhadrapada, Shatabhisha, Uttara Bhadrapada and Revati Nakshatra. As per religious beliefs, Dhanishta Panchak is considered extremely unfavourable or inauspicious as the work commenced during this time is never accomplished in one go.
Hence, before beginning a new task this year, do not forget to check the Panchak Kaal dates & timings for year 2020, which MyKundali has bring for you.
Types of Panchak
Various types of Panchak in 2020 will be seen. Know more about these Panchak Kaal and their significance.
Rog Panchak: The literal meaning of "Rog" is illness or diseases. The period of Rog Panchak commences on Sunday. During this time, the native can suffer from physical illness and diseases.
Raj Panchak: The period of Raj Panchak commences on Monday, and is considered favourable. One can attain desired success during this Panchak Kaal or gain government-related profits.
Agni Panchak: The period of Agni Panchak commences on Tuesday and ensures desired results in litigation matters. However, assignments or projects related to construction mustn't be taken into consideration during this Panchak Kaal. also, one must stay away from tools and machines.
Chor Panchak: The period of Chor Panchak commences on Friday, and increases the chances of theft. Avoid travelling during this period or doing any kind of financial transaction.
Mrityu Panchak: The period of Mrityu Panchak commences on Saturday, and can be fatal for one's life. Hence, one must avoid performing anything risky during this time, as there are chances of injuries or accidents.
Panchak Nakshatras: Name and Harmful Effects
These five Nakshatras clearly affect one's life in different ways. See various harmful effects during Panchak period.
Dhanishta Nakshatra: This Nakshatra results in accidents, which may occur due to fire.
Shatabhisha Nakshatra: The effect of this Nakshatra is that one may suffer from various physical disorders.
Poorva Bhadrapada Nakshatra: This Nakshatra may lead to some health issues.
Uttara Bhadrapada Nakshatra: Uttara is responsible for payments of fine or any such charges.
Revati Nakshatra: This Nakshatra may result in financial crunches or economic troubles.
Thus, to avoid the effects of upcoming Panchak in 2020, follow the measures that are mentioned below.
Download Free Printable Calendar 2020
Precautions During Panchak in 2020
As stated by various Hindu astrologers, during the time of Panchak one should try to avoid doing these activities.
Avoid collecting grass and cutting wood.
It is advised not to travel in South direction during the time of Panchak, as this direction is related with Yama, the Lord of death.
The construction of bed is not advisable at the time of Panchak Kaal.
Abstain yourself from doing new business, especially construction business or any major transactions.
It is also advisable that one should avoid cremating a dead body during Panchak Kaal.
Auspicious ceremonies like marriage, Mundan should be avoided during this period.
There are certain activities which can be performed on Panchak dates in 2020. Similarly, some tasks that are of great importance should be avoided as well.
Do's and Don'ts During Panchak Kaal
During Panchak Kaal, activities that can be performed are as follows:
House Warming Ceremony (Griha Pravesh)
Upanayana Sanskar
Bhoomi Pujan
Celebration of Raksha Bandhan and Bhai Dooj
But there are certain events or ceremonies, as per Hindu Panchang, which require a favourable muhurat during Panchak Kaal, which are as:
Marriage
Mundan
Namkaran Sanskar
Hope, you will be able to find the correct muhurat for the above mentioned ceremonies. There are also certain remedies that one can apply to protect oneself from circumstances, which cannot be avoided in Panchak Kaal.
Panchak Kaal Remedies
If circumstances are such that you cannot avoid traveling in South direction, then, pray and offer fruits to Lord Hanuman. This can be done before you begin your journey during Panchak.
During Panchak 2020, if cremation of a dead body cannot be delayed due to certain reasons, then you can create and burn five prototypes of the dead body.
Havan of Goddess Gayatri can be performed before purchasing wooden goods during Panchak Kaal in 2020.
If the construction of the rooftop is extremely important, then you should offer sweets to the workers before you begin the construction.
The Panchak Kaal is considered to be an unfavorable time, but there are only a few activities which needs to be avoided during this time, rest can be performed. So, one should know what time is suitable for an act to be performed and how you can protect yourself from the ill effects of Panchak in 2020.
Thanks for visiting MyKundali..!