Yearly Aquarius Horoscope 2017
Knowing how things are going to pan out, before they even happen, surely helps a great deal. Read along if you are an Aquarius & want to know what the horoscope for 2017 has in store for you.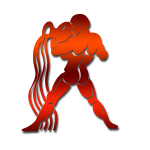 JANUARY
This month, you'll work really hard at your job, which would yield you positive results in the future. Aquarius people will leave no stone unturned when it comes to improving their position at work. The time requires you to be financially cautious; weigh all the pros and cons before investing your money anywhere. Students will soar high this month; chances of going abroad for further studies in this duration are high. Familial matters require your attention; don't let any argument of confrontation breathe at home, as they might escalate into something big. Patience and understanding will help you resolve all issues. This month your married life might have to suffer; your partner's health might deplete, so take good care of them. You might feel distant from your spouse in this duration, so it's advised that you don't let the spark die in your marriage. The horoscope for 2017 reveals that lovers will have a fabulous month; support from your beloved would be apparent. Health will remain satisfactory.
Remedy: Donate black woolen quilt to a needy.
हिंदी में पढ़ने के लिए यहाँ क्लिक करें
FEBRUARY
This month, your horoscope for 2017 strongly indicates that, due to all your hard work you'll gain profits from multiple sources. An unforeseen change might occur in your business, which will likely send you on a business trip. Profits from foreign sources are expected in this period. Financially, the time looks extremely favorable for you; you'll get plenty of chances to earn money. Some people might gain monetary benefits from spiritual activities as well. Family matters will run smooth; avoid any situation which might escalate into an argument at home. During this period, it's advised that your family members take good care of their health. Transit of Rahu in your seventh house predicts that your married life will face some issues this month; keep your tone calm while addressing your partner. Aquarius lover's will likely have a good time; as your lover will spend ample time with you.This month although you'll stay in high spirits, it's advised that you take proper rest as well according to your horoscope for 2017.
Remedy: It is better for you to stay away from alcohol and drugs.
MARCH
This month your job front looks pretty auspicious; you'll have multiple new opportunities to earn more money. As per your horoscope for 2017, Invest money after weighing all your options carefully; they might turn fruitful for you. Aquarius students will soar high on success this month. You might spend a large sum of money this month on buying a comfort life for your family. The time looks auspicious for purchasing property, vehicle or land. The month doesn't look much good when it comes to your married life; your partner's health might suffer. Love life might face some tiffs; your suspicious nature might affect your relationship with your lover. You might exert yourself too much due to a lot of work stress this month. It's advised that you maintain a good level of sleep and rest daily. Going for a vacation might also help you relieve some stress.
Remedy: See your reflection in mustard oil and donate it to reap benefits.
APRIL
Your salary might increase this month; with new sources of income coming for you. Chances of you achieving something big at work are also high. The time requires you to be extra cautious while handling finances. You'll work exceptionally hard to make ends meet this month. A spiritual guru might enter your life this month. You'll focus more on your family and providing them luxuries. The time advises you to be cautious in your marriage; don't let any argument breathe between you two. Love life looks blissful this month; You'll spend quality time with your lover and stay connected through different mediums with them. Your horoscope for 2017 also states that healthwise, you might experience mood swings and anger issues this month; be calm and take deep breaths while facing any serious issue. All the aquarius people are advised to avoid rash driving.
Remedy: Light a lamp in your house using sesame oil.
MAY
As per your horoscope for 2017, investments made during this month could sour your mood, and chances are that they'll flunk. Spa, cosmetic, clothing, fashion, art, music or entertainment related businesses will flourish in this duration. Financial situation will remain stable; your income will balance your expenses well. Students will have a gala time. Familial matters will run smooth; love and support will run in the family. This month you might consider buying luxurious items for your place. Purchasing a land or a property is aso on the cards for you. Married aquarius might face some struggles, but if you learn to respect the feelings and emotions of your partner everything will run smooth. You'll have to remain cautious regarding your health. Love life will be dull; some might feel distant from their lovers. If you were thinking of confessing your love to someone, it's advised that you put it on a backseat for now, as the time doesn't look favorable for you. You might get inclined towards spirituality this month.
Remedy: Chant "om", 28 or 108 times, day and night regularly for attainment of peace in your life.
JUNE
This month technical engineering student will likely get good results. N Mnatives working somewhere will get ample opportunities to grow in their jobs. A hike in earnings is possible for business owners. Chances of you facing a financial crunch this month are high, so it's advised that you take proper measures to churn your habit of overspending. Socially, you'll make plenty new friends; strained relationships might get resolved in this duration. A family trip is also on the cards for you. Your horoscope for 2017 reveals that your child might be a good news bearer; parents will give their eternal support to you, which would enhance your career. You might get inclined towards religious and spiritual activities. Married life requires you to be cautious this month; tiffs are expected between you and your spouse. Love life will be blissful; some might experience a sudden growth in their love. A colleague or a classmate could interest you this month. Stomach and skin infections could hamper your health this month. Aquarius people are strongly advised to keep their surroundings clean and maintain a balanced diet.
Remedy: donating iron utensils to a less fortunate person would bring good fortune for you.
JULY
This month, as per the horoscope for 2017, for the sign aquarius, will prove beneficial for those who want to earn large profits in trading. The time is warning working professionals as chances of getting a transfer are high; work in sync with your seniors. Financially the time looks in your favour. You'll get plenty of opportunities to earn money in this duration; people related to spiritual activities will get monetary gains this month. Students might achieve something unexpectedly. Domestic life will function normally for you. You might consider spending money on buying items for your home. Your mother's advice could bring you monetary gains this month. Married life doesn't look much good for you this month. Your partner might have to face some health issues in this duration; support your partner in their ups and downs religiously. Love life will function smoothly; you will get ample opportunities to meet your beloved this month. Health wise you'll remain fit; you might get inclined towards spiritual activities and meditation this month.
Remedy: Feed milk to a dog for a prosperous month.
AUGUST
This month, working professionals would work really hard which would benefit them in the long run. You might go for changes in your business which would prove to be beneficial later on. According to your horoscope for 2017, financial situation would be great; you'll be able to cash in a lot of money during this period. Foreign sources will bring in great opportunities for you. Natives working overseas might get a promotion. Familial relations will be full of happiness; you might consider going out on a dinner with your family. Married life will be blissful. Your partner would be enchanted by you. Love life seems fabulous as well. Your lover might buy something expensive for you this month.Health will be in best shape; you'll be energised and would complete your work efficiently. Although, it's advised that you don't stress over work too much as mental fatigue is highly probable. Aquarius people should avoid eating junk food this month. To curb your stress you can consider going on an outing or a trip with your friends.
Remedy:. Hang blue curtains at your home to maintain serenity.
SEPTEMBER
This month as per your horoscope for 2017, you'll get double benefits with half the efforts. Working professionals might get a promotion at work. Chances of a salary hike are also high. Financially, you'll rain strong this month. Entertainment, cinema, designing, fashion and hotel sector will cash in huge profits in this duration. Domestic life will be joyous; you'll buy new luxurious items for your seat home. Advices from your father and brother will be of great value to you; pay close attention to them. The time looks inauspicious for married bliss. Your life partner might suffer an ailment. lovers will have to stay cautious in their relationship; chances of a misunderstanding are at its peak. Trust your partner; suspicion will only bridge differences between you two. Due to too much work aquarius people might have to face exertion; take proper rest and sleep for 8 hours daily.
Remedy: Distribute fried chickpeas amongst the poor for your overall well being.
OCTOBER
Change of jobs is highly probable for you this month. unemployed masses could expect to get a job this time. natives working in share market and betting lottery will get benefitted. financially the dates are in your favor. As indicated in your horoscope for 2017, you'll work really hard this month to make the ends meet. familial relations will see a blissful time, children might be the reason of happiness for you. health related issues might erupt, so be cautious. you might consider taking a loan to fulfill your duties at home. married life will be happy; you'll spend quality time with your partner and focus on creating memories. Aquarius people's love life will face many obstacles this month, think twice before trusting anyone. Health would be wonderful. You'll be full of energy and vigour. It's important that you keep tabs on your anger issues and work on improving your temper. Talk sweetly and maintain calmness in your behaviour.
Remedy: Never let dust or garbage accumulate at your home.
NOVEMBER
Natives working in the government sector will have a gala time this month. According to the horoscope for 2017, aquarius people working abroad in private companies can also cash in profits this time. Aquarius students will have a great time; due to heightened concentration, their efforts will get paid off. Financially, you'll be stable; it's advised to keep your expenditure in check. You might be busy this month in fun and entertainment related activities; a trip with family us highly probable. Religious activities will tempt you this month; you might indulge in charitable and philanthropic works during this time. Married life will be confusing; your partner and you might fight on petty issues. keep tabs on your temper. Love life will be happy. Your lover and you will develop extra care and understanding for each other.olf lovers will enjoy a strong love this time. During this month, chances are that you'll physically exert yourself at work which would inflict on your health. A short trip could be planned.
Remedy: Chant "om namo bhagwate rudraaye" 11 times daily, for financial, social and domestic prosperity.
DECEMBER
This month as per your horoscope for 2017, foresees the prosperity of your business, which would defeat all your competitors. Businesses related to foreign trading would invest large sums of money in this duration which would yield them profits in the long run. Working professionals would have a great time at work in this month. Seniors and colleagues would be supportive and lend you a caring hand whenever you need. Unemployed people might have a chance of getting employed. Aquarius students will get their heart's desires fulfilled. At the family front the time looks grim for you. A health ailment of a family member could stress you.You might buy a new house in this duration. Married life will be blissful; love will prevail in your relationship. Your life partner could go for a business trip. Love life will be marvellous; your beloved will be the reason of your happiness this month. Health will stay in shape; avoid taking stress over work.
Remedy- Donate raw coal to any washerman for what ails you.