Love Horoscope 2019 Predictions
Falling in love and having a relationship are two different things. Infatuation at an early age is divine but different for a longstanding relationship like marriage. Marriage represents the union of two souls who live the rest of the life for better or worse. Both have their own preferences and choices and to live with ironing out all the differences is what a successful married life is. For this, it takes all the love and patience each can possess all through life. Love should be the driving force and purpose of life. This is because it has been so from the start of humankind. For this to happen in a relationship like marriage the zodiac signs play a vital part. There are in all 12 zodiac signs and each has its unique qualities. All these 12 zodiac signs belongs to one of the four fundamental elements, which are given below:
Water signs: Natives under this element are exceptionally emotional and ultra sensitive. They rarely do anything openly and are always ready to support their loved ones. The water signs are Cancer, Scorpio, and Pisces.
Fire signs: The qualities are to be passionate and always ready for action. The fire signs are Aries, Leo, and Sagittarius.
Earth Signs: Natives under this element are grounded to earth, live in reality and are very loyal. The earth signs are Taurus, Virgo, and Capricorn.
Air Signs: People with air signs are philosophical in nature and good in communications, especially in love communication. The air signs are Gemini, Libra, and Aquarius.
Read: Horoscope 2019 Predictions
Synastry or a relationship horoscope is a useful tool for partners to know about their strengths and weaknesses in their relationship. Comparing the signs before relationships like marriage can help in better understanding of the partner.
Signs that have the same element are naturally harmonious because they understand each other well. Fire and water are highly compatible with earth.
The best of attractions is from the opposite signs. This could also be proved in science that opposite forces are attracted to each other strongly. The strongest attraction is expected in opposing signs and their potential is always great.
Love Life In 2019
So, everyone will be eager to know what is in store for the coming new year 2019. Every New Year is a chance to correct and change ourselves. But still, there are several questions in millions of minds about the love life in 2019. Following are the few questions that come across our minds every single day.
Will I finally find the love of my life this year?
Will I fall in love once again?
How will my romantic life be in the coming year?
Will I get married this year?
If I get married, will it be successful and happy?
What are my expectations of my life partner?
How the differences in married life can be resolved?
Love Horoscope 2019
Following are the yearly love predictions and love remedies defined by horoscope as per Vedic astrology for the coming year 2019.
Aries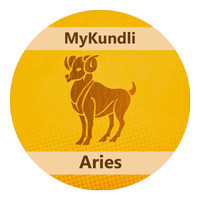 2019 brings happy news for singles with Aries sign waiting too long for marriage. It is that you may be married for sure this year. Your long wait for marriage ends this year and the icing on the cake is that you will end with tours and travels including your honeymoon. For married people, do not expect any major change in love life. Be patient and loyal to the partners to evade even any kind of minor disturbance.
Taurus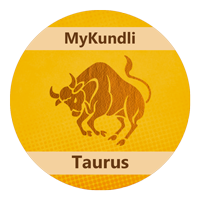 For singles this year, tread with caution. You may be flooded with offers and affairs but caution should be exercised and any major relationship could be put on hold. For married it could be an emotional year. Many minor issues could be experienced and only your strength will come in handy to resolve these difficulties and bring the situation in your favor.
Gemini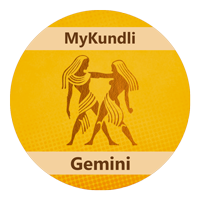 Gemini natives will have a favorable year in case of love and relationships. Love Horoscope 2019 says that you'll be blessed to have a loving and cooperative partner and get lucky in relationship matters. You'll surprise your lover with sweet gestures and affection, although there will be occasional fights. In order to cope them, talk calmly and maintain a steady communication. For single natives, wait till August, as the month will bring good results.
Cancer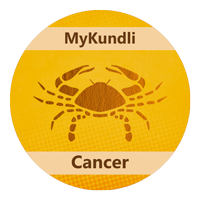 This year is good enough for singles to propose to the loved ones. The stars predict favorable results for happy love combinations. For married people this year will be cherished down the memory lanes of life for its lovable moments and charming happenings. But some people of this sign should be careful of any kind of interference by others in their love or married life.
Leo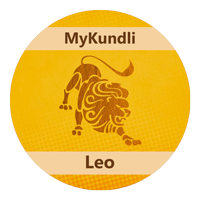 Singles must take it slow this year. Any new relationship or big decision on existing relationship should be put on the backburner this year. For family people, brace yourself for a challenging year. If you could sensibly evade the minor scuffles, misunderstandings, petty fights, and other commonly arising disputes in long relationships, it could result with an enjoyable and cherishing year. Try to maintain a mature and practical approach towards such arguments.
Know Love Compatibility between you and your Partner: Horoscope Matching
Virgo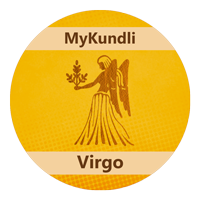 For young people yet to be married this year, your love life could be a roller-coaster ride. But time again, caution should be exercised to take any great leap in love life this year. For married people, their married life will be full of unexpected twists and turns. There may be many highs and lows. And in particular, two months of this year could be a real emotional trap which should be dealt with the basic virtues of patience and tolerance to come out successful.
Libra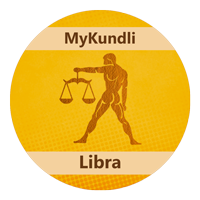 Singles can expect budding chances of new relationships this year. The stars predict a lot of favorable opportunities arising this year to last for a lifetime. But be careful with the numerous offers this year, as the best one is yet to come. For family people, 2019 is going to be a fantastic year. Expect all the good to come true, at least in major parts. This year, you could also be outspoken about your difficulties and differences in front of your partner and can iron out things for a better future.
Scorpio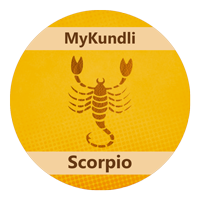 2019 is the time for singles to be patient in new relationships and wait for the right time to take any action before taking any major decision. For married people, 2019 will prove to be a romantic year. This year will bring back the romance in your life and make your life more meaningful. Love Horoscope 2019 predicts many romantic moments between you and your partner, which will deepen your relationship and faith. Although there will be arguments and miscommunications leading to small fights, but you'll talk it out expertly.
Sagittarius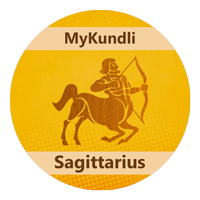 According to Love Horoscope 2019 Predictions, the months of January, March, and May could prove to be favorable in terms of relationships. You might go out for dates and dinners with your partner during this time. For married people, expect a mixture of love and hate. There are more possibilities of disputes and misunderstandings. Hence tread with patience and tolerance for a fruitful future. Fights happen in places where there is love. Show some devotion towards your partner, for these small fights make the bond stronger.
Capricorn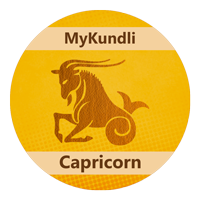 Capitalize the first three months to strengthen the love affairs and relationships. The stars predict the favorable development of relationships in these months for singles to have a favorable end to long-lasting love. For couples who want to get married, this year may materialize your intention. Those in relationship will make good progress, communicate on a better level and meet often. You'll hang out very frequently with your partner. May, June and October can bring in good news for you. Those who are single and waiting for the right person, their search may end this year.
Aquarius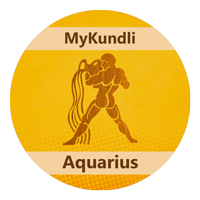 For singles, this year is the right time to put the long wait to an end. No need to postpone any major decision related to love and relationship as the stars predict a bright future for tying wedding knots this year. For married people, the ill effects of last year could continue for the first few months. But with prudence and patience, the end of this year could bring in fantastic results. Love Horoscope 2019 for Aquarians predicts a slow beginning but fantastic ending. Stick to your promises, build a mutual trust and communicate in case of any problem.
Pisces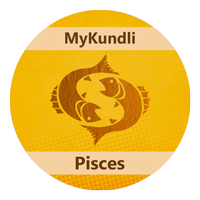 With patience, Pisces natives could find the right person they have been waiting for a long time. Patience is the game changer in their case. For family people, give space to your partners both physically and mentally. This could fetch far-reaching results this year. The much-needed space given by mutual understanding will yield a good love life in the later part of the year. Understand your partner's expectations, disappointments and talk out the differences in a haleathy manner.
Hope you've liked the Love Horoscope 2019. All the best.