Aquarius 2020: Life Prediction for the Year 2020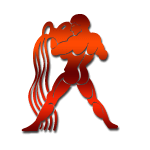 At the beginning of this year, you will be busy in professional exigencies. The first Phase of Saturn Sade Sati will start from 24th January. You might feel pressure from all sides. Since, Saturn is the Lord of your own Moon Sign, so there's nothing much to worry about. However; other planetary influences also have to be considered to predict the exact impact. There's an indication of excessive expenditure on unnecessary activities. It will lead you to financial instability. You might face hardships in coming to a conclusion or finding a solution to your problems.
As per Aquarius Horoscope 2020 Predictions, you should remain patient, especially when you are starting a new work, calm down your nerves and think what exactly your action plan is. During May end, Saturn and Jupiter will start their retrograde movement in the twelfth house from your sign. Your monetary situation will be unstable. During this period, you will be ambitious but, you need to understand that to make dreams come true, you have to sacrifice your sleep.
Students need to come out of dilemma of all kind and put their best efforts, September onwards. Due to the placement of Rahu in your fourth house, your focus will be wobbly, try to concentrate on studies. Be goal-centric and avoid wasting your time in unnecessary things. When Saturn will start its direct motion, your income would be stable and expenditure would be curtailed. You may get inclined towards spiritual and religious deeds and those in research field would get favourable results. Useless talks or debates will take place till September and you should not drive vehicle with an unstable mind. This year will give you rewards for your previous efforts. Your efforts will get recognition and success in the workplace would be seen.
Also Read: Daily Horoscope
Economic Condition for Aquarius Horoscope 2020
Finance Horoscope 2020 predicts that this year will bring mixed results in matters concerning your financial growth. You must keep a check on your expenditure and minimize them. Then only the coming period will be positive. During the beginning of the year, you may grow financially as you would receive a hike in your current salary. You may be able to repay your old debts. You may spend money on your vehicle in the month of March. Confusions in previous monetary transactions will be sorted after June and you will take a sigh of relief. You may need money to invest in your business. This money will be arranged through the government banks or from your friend.
As per Finance Horoscope 2020 predictions, this year will beget good profit if you make investments in property or land. You may buy your dream house this year. Your money will be spent on the maintenance of your vehicle. You may face some delay in receiving payments but, your work will remain in a good flow. Favourable combinations of monetary gains from your father are there. You may also receive some gains through your mother. If you are going abroad, a huge amount of money can be spent on it. Some expenses would be unnecessary, keep a check on them.
Health according to Aquarius Horoscope 2020
According to Health Horoscope 2020, you may suffer from any disease at the beginning of this year. This disease might not easily get diagnosed. You may remain in stress due to this. Only after April, you would get a sigh of relief. You should drive carefully May onwards as chances of an accident are there. You should stay alert from deep water, it is a potential threat. Take care of your head especially. After September, you will need to visit hospitals due to the ill health of your parents. Your expenses will also trouble you due to such situations. Hence, you should take the necessary steps in advance to manage such situations.
You may experience stress during the year-mid owing to delay in receiving your payments. Journeys will be many and your expenditure will be on higher side. You should take a rest and give your body proper energy. Follow a healthy diet and do regular exercise. Transit of Rahu in the fourth house from your moon sign may develop any health issues related to your chest. There may be joint pain as well. At the end of this year, you might feel relaxed and enjoy good health.
Career Horoscope for Aquarius 2020
Aquarius Horoscope 2020, the natives of Capricorn sign will remain busy in their business and this would result in anticipated success. It will be a favourable time for starting a new business or venture. If you wish to do a business partnership, you may go ahead. The fruitful period for investment in business would remain till April. If you require any monetary help for your new project, same would be available through your siblings or close friends. After May, there will be delays in income but, profit must be received. Your work-goals will be accomplished in the year-mid. September onwards, better opportunities would knock at your door, and a good company would love to work with you.
As per Career Horoscope 2020 prediction, those in a job should have patience and avoid taking any important decision in a haste. Your issues with team members will be sorted out soon. You may receive a job offer between May and August with a better profile and an increased salary. Just keep one thing in mind, your major focus must be on your work. If you are already working somewhere,
at a good position, beware as you may get cheated. Chances of betrayal are warning signs that you must pay heed to. Everything will be fine September onwards. Your Boss and authorities will praise you and you may indulge in a new project with a good hike.
Also Read: Festival 2020
Education Horoscope for Aquarius 2020
As per Education Horoscope 2020 predictions, students may remain in dilemma as to which subject they should choose. For this, you need to take guidance from your teacher and seniors. They will help you out. Your focus may be shaky in studies. However, students in Banking, Management, Teaching and Finance would have a fruitful year.
Those preparing for competitive exams, must work hard to succeed in examinations. There might be some sudden issues during the months of May and September. Stay alert as a silly mistake can lead to huge troubles. Situation will be fine after this period. There's a possibility of you going abroad for study purpose this year. You should take care of your health at the end of this year because mental instability will obstruct you from giving your best. You might consider making some money by giving tuitions to younger ones. Giving knowledge is a noble profession, do justice to it.
Family life as per Aquarius Horoscope 2020
This year, stars are favouring your family life and there will be a good opportunity for everyone in your family to achieve what they aspire. Your efforts will be a supporting pillar for them. Beginning of this year promises the occurrence of a sacred ceremony in your family. Everyone will be happy and will enjoy good moments. Your family will stand by you, come sunshine or rain. They may organize a party in the month of May. It will revive your spirit and offer joyful moments to cherish with your family. Your understanding and relationships will be strong.
As per Family Horoscope 2020 prediction, mid of the year may pose mental stress. You may feel alone during this period. You may get transferred suddenly and would need to go away from family. Your siblings may initiate a short distance trip after the month of September. Your efforts laid for buying a new house may yield positive results. The health of your parents may be weak at the end of this year. You can't afford to ignore such issues. There may be, however, joyous moments due to an addition of member in the family tree.
Also Read: Your Monthly Horoscope
Marriage and relations as per Aquarius Horoscope 2020
According to Married Life Predictions 2020, marital bliss will be there in your life. You both would have sympathy and love for each other. If your spouse is emotional about some issues, do not mistreat them. Rather you should give priority to their concerns and try to understand their perspective. In general too, one must always listen to both sides of the story before drawing conclusions. Your life partner would support you financially. Take care of their health after the month of May. If you ignore this, it will give trouble to you and a huge amount will be spent on medical bills. Your spouse may receive a good proposal of work after August. You both may go for a vacation and this will improve your relationship. You should understand that your partner needs your attention.
As per Horoscope 2020, this year brings new possibilities for your children. However, you need to give them a proper direction. They will enjoy learning new things and will do well in studies. They may get admitted in the school or college of their dreams. They may enjoy the company of friends and will go on picnics with them. They may get a job offer in the same fields, they are studying. If they discontinued any course before completion, they may start it again. You may, however, need to spend a fortune on the same.
Love Affairs as per Aquarius Horoscope 2020
According to Aquarius 2020, natives of Aquarius Moon Sign are quite shy and face problems while proposing to their love interest. This is the reason why your partner will be mad at you at times. You need to understand their feelings. You should share your emotions openly with your lover. Sometimes it is good to spend some money on a gift and making your partner happy. They deserve to feel loved and cared about. It is your responsibility to make them feel an inseparable part of your life. In the month of March, Mercury will transit in your sign and it is the lord of your love house. Hence, you would spend quality time with your lover and your love life have an increasing pitch of love and romance.
Love Horoscope 2020 predicts that you may have a dispute with your partner in the month of May. The reason will be money or your family. You may have a new love interest in the mid of this year. You should propose them well in time. It is likely that reply will not come immediately but, you should remain patient. Look out for hints, there could be a yes hidden behind a nod of her head. Period beginning after September will be pleasant for your love life. You both will share your secrets with each other. There will be love and romance in your relationship. Do not let any misunderstanding
hamper your love life.
Remedies for Aquarius sign people for the year 2020:
Offer flour to ants or dough to fish. Install Shri Yantra at workplace.
Hope you enjoyed reading Aquarius Horoscope 2020.
Keep reading MyKundali for more articles on astrology.