Chinese Calendar 2020: List of Chinese Holidays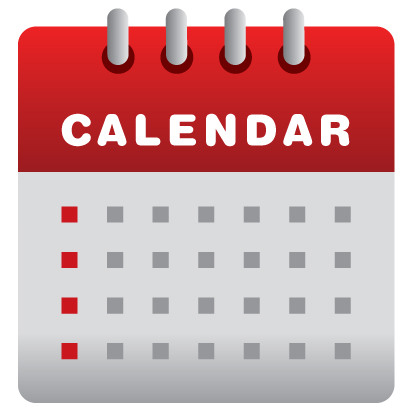 A new calendar comes up every year bestowing new hopes and excitements. And the significance of the calendar cannot be circumvented as it lets us know about the upcoming important dates, days, festivals, holidays and the list goes on. Needless to say that there is a wide array of calendars available having incredible importance. These calendars are designed carefully putting the best efforts with the fact that they entail some important and necessary information in respect of any culture or community. Talking about one of the calendars, the Chinese calendar emerges first at the fingertips. The Chinese calendar 2020 lists all the important information in respect of various festivals celebrated all across China in the year 2020.
Also Read: Chinese Horoscope 2020
Chinese Calendar 2020: Important Chinese Holidays
| | | |
| --- | --- | --- |
| Date | Day | Holiday |
| 1 Jan | Wednesday | New Year's Day |
| 2 Jan | Thursday | New Year's Weekend |
| 24 Jan | Friday | Spring Festival Eve |
| 25 Jan | Saturday | Chinese New Year |
| 26 Jan - 30 Jan | Sunday - Thursday | Spring Festival Golden Week Holiday |
| 8 Feb | Saturday | Lantern Festival |
| 24 Feb | Monday | Zhonghe Festival |
| 8 Mar | Sunday | International Women's Day |
| 12 Mar | Thursday | Arbor Day |
| 20 Mar | Friday | March Equinox |
| 4 Apr | Saturday | Qing Ming Jie |
| 1 May | Friday | Labour Day |
| 4 May | Monday | Youth Day |
| 1 Jun | Monday | Children's Day |
| 21 Jun | Sunday | June Solstice |
| 25 Jun | Thursday | Dragon Boat Festival |
| 1 Jul | Wednesday | Cpc Founding Day |
| 11 Jul | Saturday | Maritime Day |
| 1 Aug | Saturday | Army Day |
| 25 Aug | Tuesday | Chinese Valentine's Day |
| 2 Sep | Wednesday | Spirit Festival |
| 10 Sep | Thursday | Teachers' Day |
| 22 Sep | Tuesday | September Equinox |
| 1 Oct | Thursday | National Day |
| 1 Oct | Thursday | Mid-autumn Festival |
| 2 Oct - 7 Oct | Friday - Wednesday | National Day Golden Week Holiday |
| 25 Oct | Sunday | Double Ninth Festival |
| 8 Nov | Sunday | Journalists' Day |
| 21 Dec | Monday | December Solstice |
| 25 Dec | Friday | Christmas |
Significance Of Chinese Astrology
China is the largest country on the world map and every occasion is celebrated on a very large scale. People have always been quite excited and thrilled to celebrate every festival of the country. For them, each and every festival/holiday is a great way of enjoyment and sharing happiness all around. Every festival celebrated in the country holds an important and firm religious connotation. And that is all pertained to the age-old Chinese Astrology playing a major role in contemplating the religious sentiments and trust amongst the people.
Chinese Astrology is one of the oldest methods in history which holds the stern statements that have made and formulated the entire concept of Chinese religion and traditions. A person's commitment to follow all the rules and regulations leads to positive growth and nourishment in their lives. The following article covers all the necessary information about Chinese holidays and important festivals that play a major interest for all the people of the country and even amuses the tourists all over the world.
Chinese Zodiac Signs
The chinese animal zodiac signs for various people are governed on the basis of their birth dates and the month in which their birth date falls. These zodiac signs reflect the overall personality of the person, how the future would work out for them and what kind of aura do they create. Almost everyone's well being and hold on the attitude and the way they see the world is reflected by these animal zodiac signs.
According to the Chinese zodiac signs, a particular animal is assigned to a person according to the reputed attributes of the repeating 12-year cycle.
These twelve animals are the Rat, Ox, Tiger, Rabbit, Dragon, Snake, Horse, Sheep, Monkey, Rooster, Dog and Pig. According to the Gregorian calendar, a particular kind of animal is given according to the lunar calendar along with your sign.
This also defines your origin and the fact that you as a person reflect the kind of relationship with the particular animal. Animals, like human beings, detail a number of features and have a personality as well.
And therefore, such animal given to you according to the zodiac sign is the type of personality you have. And that actually defines various facts like years, strength, weaknesses, best matches from opposite gender and the fortune of the following year.
Find out Your Lucky Birth Number: Numerology Calculator
What Does The Metal Rat Say For 2020?
For 2020, the year is going to be a yang metal rat. Geng is the male metal and Zi is the rat, hereby combining to become the zodiac sign for the year 2020; a yang metal rat. This year of metal rat is said to be good for some as per Chinese horoscope 2020 and not for some depending on the effect this animal lays on different zodiac signs.
For some people, the initiatives to be taken for this year should be properly measured so as to minimize the risks involved and maximize the outputs generated. No decision should be taken based on the instincts as they do not prove to be really fruitful.
The year 2020 will be a new starting cycle for the astral Chinese calendar and will make their influence count throughout the next 12 years. Financial management should be carefully done for this year as there are a lot of risks involved. Hence, the business must proliferate only on the correct decisions taken. Also, every problem should be solved there and then as carrying the baggage is not going to give favorable result anyhow.
The Chinese Rat is the most jealous and dominating personality among all animal zodiac signs and must be handled securely in every possible way. It is very brilliant and ingenious when it comes to decision-making but has a really hard time accepting and learning from the failures endured. The animal is quite very prone to depression and becomes very malicious. It can act emotional when in a good mood and is known to be the most generous of all the other zodiac signs.
Lucky Colours in 2020
With the oozing energy of 5 Chinese Elements, it is required to balance out the flowing power, and color White and Blue seems favorable. Adaptability, dynamic nature and flexibility comes from the utter combination of Metal (Gold, White) and Blue (Dark, Blue). It is believed that these two colors must be present at the designated place or pon the native's body in the form of clothes or accessories.
Conclusion
We wish Chinese Calendar 2020 will help you know more about chinese festivals, rituals and important events. Have A Happy Chinese New Year.