Leo Horoscope 2020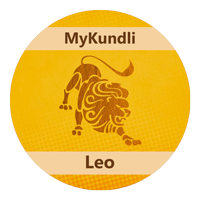 In Leo Horoscope 2020 the position of the planets predicts that the natives belonging to the Zodiac Sign Leo will get to learn a lot during the year 2020. You nay renovate your house and decorate it as well. Maintaining hygiene will be of paramount importance for you. You must prioritise your health over anything else. Do not let the burden of your work affect your health. Otherwise, you may get physically exhausted and tired. This year, you will gain from ancestral property but you must not forget that there are goals that you need to achieve.
Due to the retrograde motion of Jupiter and Saturn, your children may have to deal with problems in their studies and career. Their health may also be affected as a result. You should guide your children and direct them to the right path. There are chances of a rise in your expenses during the mid-phase of the year. You may get the chance to meet an old friend. You will walk down the memory lane and remember the good old times that you both spent together.
The transit of Rahu will throw you in a confused state of mind. You should avoid starting any new task during this time. You may have to bear financial losses if you do not perform monetary transactions with utmost care. You will earn well during the month of November. You will be able to make your dreams come true. You will earn name and fame owing to your hard work and dedication. Remember that only you can lead yourself to success. It is important to realise your potential and give your best shot in everything that you do.
Economic Condition for Leo Horoscope 2020
Your financial conditions will improve in the year 2020, predicts the Leo Finance Horoscope 2020. You will have multiple sources of income during this year. You will indulge in religious deeds and will spend for its sake. You will get involved in philanthropy, due to which you will garner respect and praise in the society. You may get involved in the purchase or selling of land. You may get a chance to own a vehicle which you have always dreamt of.
You will gain by means of ancestral property. Avoid making any investment in the mid-phase of the year. You should not spend money unnecessarily, otherwise, you will have to face the consequences. You may have to spend a fair amount on your child's education during the months of June, July, and August. You will be required to cut down your expenses in order to fund your child's education.
You will spend on luxuries and comforts without giving a second thought. You need to be careful in financial transactions. There are chances of monetary gains after the month of September. Investing in the share market will be a good option for you. Unexpected monetary gains might surprise you in the month of November. You may spend on purchasing a piece of land at the end of the year.
Health according to Leo Horoscope 2020
Leos will be required to be cautious about their health. In Leo 2020 there are chances that a previous illness may relapse and cause you problems. Make sure to get rid of it by the root so that it does not trouble you again. Consult a doctor for the same and take proper treatment, as required. Being careless with worsen the situation and you may find yourself repenting later for wasting time when you could have saved yourself and maintain your health. You may experience stress as a result of family problems. You should drive carefully, especially after the month of September.
Make sure to stay away from controversies and arguments as they will lead to stress and worries, further putting a strain on your health. There are chances of you falling victim to water-borne diseases. Thus, you should make sure that you drink clean and safe water. Also, maintain hygiene and keep your surroundings clean. Standing water may breed mosquitoes, which are the carriers of many diseases. Prevention must be practised. You will go on many journeys, during which you will be required to take care of your health. You may, as well, go on a religious trip with your parents, during which you should take care of the health of your father.
Career Horoscope for Leo 2020
The year 2020 will be a golden period for the growth and development of your career as per Leo Horoscope 2020. You will do well at your work front and as a result, you will be packed with self-confidence. You will overcome the difficulties of the past and will be able to pave your way to success. You may set your foot on foreign land. Trips and journeys related to business will yield good results. Investments done during the months of March and April will yield beneficial results. Avoid making any investments during the month of April. New business partnerships will not pan out to be beneficial in your case. Hence, you should stay away from them. Starting any new venture should be avoided till September.
You will be required to work hard in order to get good results. Avoid taking part in the gossip that take place in your office. Try to keep away from conflicts and arguments as they will end up hampering the peace of your mind. Switching your job during this period is not recommended. You should maintain a good relationship with your seniors at workplace. They will favour you and you may get a promotion owing to their help and support. You will get a transfer if you have been looking forward to it. A hike in your salary is likely after the month of September. You might get the chance to work on an important project. Your performance will be assessed by your seniors at work. You may get the chance to go abroad for work-related purposes. It is advised that you must try your best to maintain healthy relationships with your colleagues as arguments with co-workers will not go in your favour.
Education Horoscope for Leo 2020
The year will be a golden opportunity for those who are into Research and Development. You will reap the sweet fruits of your labour. Your hard work will leave an impressive imprint on your juniors. You will be confident in the field of your education. You will get along with your teachers and mentors. Their guidance will show the right direction, whenever you feel lost.
According to Leo 2020 due to health issues, you may find it difficult to concentrate on your studies. It is important that you take care of your health so that any health issue does not become a hindrance in your studies. If you want to go abroad for pursuing higher education, your plans will meet success after the month of September. You may find an opponent masquerading as a friend. There are chances that the previously mentioned person will try to distract you from studies. Your concentration in studies will help you to pass with flying colours in your examinations.
Family life as per Leo Horoscope 2020
The Leo Horoscope 2020 predicts that Leos will spend their money on fulfilling their duties towards their families. There might be frequent tiffs with your family members due to which you might feel down at times. These clashes will further add to your stress and worries. As a result, you will not be able to concentrate and other spheres of your life will be affected as well. There are chances of arguments with your elder siblings. You should spend time with and cater to the needs of your mother. She will understand you even if the world fails to do so. Sharing your problems with her will take a burden off your chest. You can go for a religious trip with her. Taking care of your father's health is one of your major responsibilities. Your father will do good at his work front and a party may be organised during this year to celebrate his success at his work.
Misunderstandings may crop up in the family due to your involvement with an outsider. Do not trust others more than you trust your family. You should remember that your unity is your strength and you should not let anyone rust it. There may be celebrations or an event in your family. Make sure that you invite everyone important, otherwise, differences may arise. The year will be a time when you will sweep past issues under the carpet and reconcile with your family and friends. You may surprise your family by throwing a grand party on the birthday of your child or another such occasion. You may go on a trip with your family at the end of this year.
Marriage and relations as per Leo Horoscope 2020
Marriage is a journey and this journey of yours will be full of ups and downs during the year 2020. You may go out on a journey with your spouse at the beginning of the year. Misunderstandings may crop up during the month of March and destroy the bond that the two of you share. You will not like your partner's attitude towards you. On the other hand, your partner may find you short-tempered and aggressive. Though there may be problems in your married life, and you may feel like setting yourself free from the burden of a relationship that doesn't seem to be peaceful, you must not take such a decision in haste. The things may not seem to be working at a superficial level, but without giving it a try, you must not allow your relationship to collapse. Instead, you should find the crux of the matter and solve the problems. Try to sort out the problems by means of communication. A lovely present for your spouse may sweeten the deal. After the month of September, you will get along easily with your spouse.
The stress you are dealing with, because of the problems in the lives of your children, may become the reason for clashes with your spouse. It is important for you to get a hold of yourself. Your children will register a major achievement in their name during the month of November. There may be a rise in the demands of your children, due to which, you may spend more than you can afford, putting you in a weak financial position. You should take care of your children's health, especially during the mid-phase of the year. If you want your children to race ahead of others in the competitive era, you should work for it and motivate your children for doing the same.
Love Affairs as per Leo Horoscope 2020
You will spend most of the time this year with the person you love. The stars of love will shine brightly upon you. As a result, your relationship will rise above past differences and misunderstandings. You will connect with your partner with your heart and soul. You may end up finding the perfect match for yourself if you are single.
If you are in a relationship, make sure to be loyal to your partner. Being involved with someone else will break their trust and tarnish your relationship. Stay away from being involved in any activity that may taint your image. Interference of an outsider in your life might lead to irreversible misunderstandings between you and your partner.
You may go on a trip with your partner to spend some private time. The lovely moments that you spend with each other will become an everlasting memory in your love story. If you are single, you may be hit by Cupid's arrow during the end of the year. You should be cautious and before approaching the person, make sure that you are making the right decision. When in doubt, it is better to control yourself and do not make any move. Love birds may get married if they try to do so.
Remedies for people of Leo sign for the year 2020:
Recite Aditya Hridaya Stotra and worship Lord Sun.
We hope that the year 2020 brings you happiness and prosperity. Best wishes from MyKundali!