Makar Sankranti 2020: Date and Significance
Makar Sankranti 2020, one of the holy festival of India will be celebrated throughout the country on January 15. Makar Sankranti has been considered one of the most auspicious days of Hindu religion. According to the Gregorian calendar, it falls in the first month of the year i.e. January while as per Indian calendar system it is the day in the month of Paush when Sun transits from Sagittarius sign to Capricorn. It is celebrated with enthusiasm, devotion, joy and happiness in different parts of the country. The various names for Makar Sankranti prevalent throughout the country are:
a) Pongal in Tamilnadu, Kerala and Karnataka,
b) Uttarayan in Rajasthan and Gujarat,
c) Bihu in Assam, and
d) Nahan or Sankranti in Uttar Pradesh.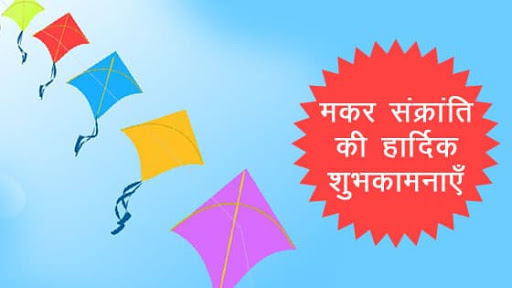 Makar Sankranti 2020 Muhurat: New Delhi (India)
Punya Kaal Muhurat
From 07 :15 :14 to 12 :30 :00
Duration
5 Hours 14 minutes
Maha Punya Kaal Muhurat
Form 07 :15 :14 to 09:15:14
Duration
2 Hour 0 Minutes
Sankranti Pal
01:53:48
On this day, laddo made of Til & Jaggery, and Gajak are distributed and eaten in Maharashtra and its adjoining areas. From the day of Makar Sankranti, changes in the season begin to happen. On this day millions of people take a dip in holy rivers at places like Prayag and Haridwar. On this day, Lord Sun is worshipped in many ways. A day before Makar Sankranti, Lohri is celebrated in Punjab. People in Rajasthan and Gujarat show respect to Sun and fly beautiful kites. People give message of happiness & freedom with the help of kites.
Also Read: Festival 2020
Do's on Makar Sankranti 2020
This day (Makar Sankranti 2020) is considered auspicious for charity and social service. It is believed that whatever you offer on this day is received by you by God's grace in surplus. People thus, provide food to the needy, distribute clothes, help the poor and needy so Lord is pleased by them and they never have to see scarcity in their life. Charity is not done for greed but is a means for the upliftment of society. It provides Punya (saintly) along with internal peace.
On this day, Sun transit from the sign Sagittarius into Capricorn, so this day is celebrated as Makar Sankranti. It is believed that Makar Sankranti is the beginning of good days on Earth, as Sun returns to the Northern Hemisphere. People welcome this day by worshipping the Lord, reciting hymns, distributing Gajak, Rabadi, Peanut, Til laddus and Khichdi.
Makar Sankranti 2020: Religious and Scientific Importance
Makar Sankranti 2020 holds great importance in the Hindu religion. Scientifically, several benefits of Sankranti festival have been reported. India is located in the Northern Hemisphere of the Earth, before Makar Sankranti, Sun is located in the Southern Hemisphere, so the distance between the Earth and the Sun is greater, which is why the days are short and the nights are big. From the day of Makar Sankranti, the Sun starts coming from the Southern Hemisphere to the Northern Hemisphere, marking the beginning of the summer season.
Makar Sankranti 2020: Makar Sankranti and Dharmashastra
According to Hindu Dharma Shastras, Dakshinayan is considered as a symbol of the nights or negativity of Gods. Uttarayan (Makar Sankranti's day) is regarded as an indicator of the days of the Gods that are positive. Therefore chanting prayers, doing charity, and bathing is of great importance on this day. Lord Sun goes to his son's house to meet Saturn who is the Lord of sign Capricorn. Hence this day is called as Makar Sankranti.
On the day of Makar Sankranti 2020, the rays of the sun are beneficial, effective and positive. When these Sun rays fall on the body, diseases related to skin and body disappear. The Sun is the most significant source of Vitamin 'D'. Scientists also agree with this notion. Makar Sankranti is the day when Sun after leaving the cancer line reaches Makar Line. It is considered auspicious to bath on this day, especially in holy rivers. On this day fairs and religious programs are organised at different places.
Also Read: Horoscope 2020
Makar Sankranti 2020: Mythological Beliefs
According to mythological beliefs, on this day, after going behind Bhagirathi, Ganga passed through the ashram of Kapil Muni and went into the sea. There is another belief that Yashoda Mata on this day kept a Nirjala fast for Shri Krishna. It is believed that Bhishma Pitamah had chosen this day to relinquish his body. In the states like Uttar Pradesh and Bihar, Sankranti is also called 'Khichdi' Sankrant.
Makar Sankranti 2020: Astrological Significance
According to both religious and astrological aspects, Makar Sankranti has been considered as a very sacred and important festival. According to the Hindu calendar, the festival of Makar Sankranti is celebrated in the Shukla Paksha of Paush Month. According to astrology, on this day, an auspicious yoga is formed, in which Amrit Siddhi, Sarvarth Siddhi and Ashlesha Nakshatra are considered the most prominent, and are fruitful for the people of all the zodiac signs. Sun is believed to be the ruler of both astro-science and nature. Therefore, on this day, Sun is offered Arghya, and the Surya Mantra is recited.
Makar Sankranti 2020: Things to Donate on Makar Sankranti
On this day of Sankranti, donation of ghee and blanket is of special importance, that person attains moksha and enjoys all kinds of pleasures. By worshipping Lord Vishnu, all sufferings of individuals are over and they get rid of diseases and attain peace. There is a special kind of energy and positivity in the house which fills people's life with happiness and prosperity. There is also a tradition of eating sugarcane in the northern states of India like Punjab, Haryana and Uttar Pradesh on this day.
On this day if food, clothes, etc. are provided to the poor after taking a bath in the Ganges,
Bathing in holy rivers on this day also results in liberation from sins.
If you can not go to a river, you can take a bath at your home by mixing Gangajal in the bathing water.
On this day bathing in the holy river after applying sesame seeds oil is considered very fruitful.
It is an auspicious day according to astrology, hence any important work can be carried out without any hassle on this day.
Find your best match: Horoscope Matching
Makar Sankranti 2020: Traditions Related to Makar Sankranti
Though Makar Sankranti's names and ways of celebrating can be different, the underlying feeling behind it remains the same as reverence, faith, enthusiasm, happiness, and harmony. On this day, making dishes of ghee and sesame laddus are in custom.
Delicious Laddus are made on Makar Sankranti, using sesame seeds and jaggery. Gajak, Rabri and popcorn are also eaten with Til Gudd. As per ancient beliefs, in the month of January, which is a month of chilly winters; eating jaggery, ghee, etc. is a must, so the body gets necessary heat & energy. Khichdi is made at many places in the Northern States of India. It is considered auspicious if Moong Dal, millet and rice or dishes made with it are distributed on Sankranti.
Makar Sankranti 2020: Beliefs related to Makar Sankranti
Like all other festivals, Makar Sankranti is celebrated with great fanfare in India. This festival is very closely linked to nature and crops; hence this has more significance for farmers. In Tamil Nadu, it is called Pongal. Pongal is especially a festival of farmers. By celebrating Pongal people thank God for the crops, food and his grace, and also wish for a good rain, fertile land and better crop.
In Gujarat, Makar Sankranti is known as Uttarayan. Flying kites is a tradition there. Gujarati people keep a fast and wish for happiness in everybody's life on this day. People distribute laddoo, gajak etc. to their neighbours and relatives. In the Northeastern states like Assam, Sankranti is called Bihu. On the occasion of Bihu, food and drinks are distributed on a large scale, and people dance to the joy of a good yield.
Makar Sankranti 2020: Fair on Makar Sankranti
On Makar Sankranti, a grand fair is organized at a place called Bageshwar in Uttarakhand.
Fairs also organized on the shores of the river Ganga, where thousands of pilgrims come.
Ganga Sagar, which is in Bengal, is also known for the fair organised on this day.
The festival of Makar Sankranti is a festival of displaying gratitude towards the Lord Sun, as well as this day is considered auspicious by Indian Vedic culture and scientific perspective.
Hope you enjoyed reading the article about Makar Sankranti 2020.
For more articles on astrology, festivals and their significance, keep visiting MyKundali.