Sagittarius 2020: Yearly Predictions 2020 for Health, Finance, Education, Love & Family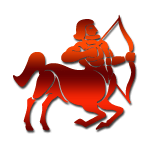 For Sagittarius 2020, year will come with some tasks that would require innovative skills. Your all dreams will come true this year. Saturn will transit in your second house this year on Jan 24. You may experience the effects of the last phase of Sade Sati. You need to recognize your weakness this year and start finding the solutions one by one for all. You may get entangled in the responsibilities of your family. Therefore, you need to find a way to serve both your financial and emotional needs. If you have been willing to go abroad, for quite a while, you should continue your efforts in order to get your wish fulfilled this year.
Your problems related to finances will get resolved this year. However, due to retrograde motion of Jupiter and Saturn in your second house of wealth, from May end can again create financial problems for you. You are already suffering from stress due to the Sade Sati phase and money related issues will add fuel to the fire, creating a more stressful environment for you. However, this year will prove to be very rewarding for skill-enhancement.
Your endeavours will yield good results after much struggle. You need to take care of your health. You may suffer from stomach related diseases. You may indulge yourself in religious and spiritual activities from the month of September. Your finances may also fluctuate, but if you keep patience and confidence in your abilities, you may tackle even an adverse situation. You need to take care of your father's health at the end of the year and maintain harmony in your thoughts and actions.
Also Read: Daily Horoscope
Economic Condition for Sagittarius Horoscope 2020
Sagittarius 2020: Deception is one word that is warning you this year. Invest your money wisely especially, after the month of March. pay attention to the expense at your home, chances are that you will waste your hard-earned money on things that are not urgent. Avoid unnecessary expenditure. If you wish to take a loan, you must put an application before March. You need to control your expenses from May. Middle of the year may not be good as far as your financial health is concerned. Your money will be spent in vain by your children in the name of education. Act patiently since the year-mid will take the toll on your financial matters.
Time is not good for buying property or house from May to August. You should invest in the share market after September. You need to think & discuss before making any big investment. You may get profit from any previous investment or your father. Your money will also get spect for tours and travels related to religious places and foreign land. You may suddenly receive a gain at the end of the year. If you invest this money, instead of lavishly spending it, you may receive long-term benefits from the same.
Health according to Sagittarius Horoscope 2020
According to Sagittarius 2020 people born under Sagittarius sign are very careful regarding their health. Their immune system is also very strong. Though you don't suffer from diseases very often, this year there's a probability of you ignoring an underlying issue that would affect your health in the later run. You don't easily bother about your health, but there's is nothing more important than it for a person as active as you.
Though Sagittarians are always happy to work, you have a tendency to act lazy at times. Especially if something is bothering you, you better feel like avoiding it. However, this is simply because of the impact of Sade Sati that you are stressed and your sleep is disturbed. You may find your share of peace if you visit religious places from time to time.
You may suffer from any problem related to blood, hence you need to go to a doctor for check-ups of B. P and other blood disorders. After September, you need to take care of your neck or chest. get it treated properly. There do not seem many journeys this year, but if you travel, take care of your health. After September, you may travel abroad for work purposes. You should avoid being careless when near water sources and tall buildings.
Also Read: Sunrise / Sunset Time
Career Horoscope for Sagittarius 2020
This year will come with lots of opportunities for you, which may turn the tables for you and your life will be directed towards a different direction. You may travel for work purposes at the start of the year. This year is not very good to invest in a business. You should avoid taking any important decision from May to September. Due to the burden of work, you may not be able to balance your professional and private life. It may render instability of mind. You may also get a proposal from a foreign country. In case of lack of money, you may take help from your friend. Your financial situation will improve after September. Your superiors or boss will praise for your work.
You may get offers from MNCs with the reference of a female friend. You may get promoted or receive an increment in your salary. You may be sent abroad for a new project. It would be beneficial for you to stay away from any lady employee in the month of May. You may get the desired transfer. Time will be favourable for you after September to switch your job. You may also compete for a government job and appear for such examination this year and will be successfully employed. You may again get an offer from a place you were previously working at or wanted to work. If you wish to join, the first month of next year will be appropriate.
Education Horoscope for Sagittarius 2020
For Sagittarius 2020 stars are favouring you this year. For your studies, you will be extremely concentrated and your friend circle will keep you motivated as well. Those who are working in fields like banking, finance and teaching/education, will get benefit this year. If you ever meet with any financial problems this year, solution for the same will be offered by your fate. Particularly for expenses related to education, you will always find a way. After the month of March, you may join a field of research. Your work will be rewarded and you will amaze others by your performance.
After May, you may not get the desired results, which may disappoint you. You may again feel upset as you will feel that your selection of subjects was inappropriate. There are chances that you will try your hands at bagging a visa to travel abroad. The reason could be any, but your efforts may be fruitful. After September, Rahu will transit in Taurus, which will help you in competitive exams. You may start teaching your juniors and start earning from it. This will be a nice move as you will earn while you learn.
Family life as per Sagittarius Horoscope 2020
Sagittarius Horoscope 2020: This year will provide you with mixed results as far as your family life is concerned. The starting of the year will be good for your love life. You may also think to purchase a new house and most probably you may get a loan for the same with much ease. You may be busy in a celebration organized at your maternal grandfather's home. There is a possibility of arguments at family front, May onwards, which may get you unnerved. Straight forward approach in speech can cost you a relation or at least disturb the harmony between you and your family members. Harsh words cause pain and unrest, avoid them. They are a barrier that won't allow you to connect with amazing people around you. People will not be able to talk to you freely if you don't make a nice choice of vocabulary, making you feel isolated.
Financial matters may get you disturbed during the middle of the year. If you are facing a dispute related to property, it will disturb you during the year-mid. Your mother will also not favour you in this matter. However, it would be handled adequately by your elder siblings and mutual decision or verdict may be declared after September. There might be a religious celebration at your home. Your relations with others will better. You should go on religious travels with your parents. Your relations will flourish at the end of the year.
Also Read: Weekly Horoscope
Marriage and relations as per Sagittarius Horoscope 2020
With the transit of Rahu in your seventh house, which is the house of marriage and relationships, at the beginning of the year, your relationship with your spouse may get bitter. If your married life is not going well, there is a probability of separation. Hence, you must make attempts to develop harmony with your partner. This year, during the middle months, you need to take care of your spouse and try to spend much time with him/her. Your spouse may get any big achievement which will bring happiness to your home after the month of September. You should also cooperate with your spouse. This will make your relationship strong and, in turn, increase closeness in between you and your partner. You may even travel abroad together.
Due to a lot of expenditure and unstable financial life, your family life may be disturbed. Unchecked expenditure may incur owing to the demands of your children, keep a check. You will, however, be very close to your children and enjoy a lovely bond. They will concentrate on studies and will get success in competitive exams. There is a probability of your children changing their stream. Ask them the reason behind, and offer necessary guidance. During the month of June, there are indications of a break in their education. Their endeavour to go abroad for further studies may prove to be successful after September only. You are likely to receive the reward for your efforts as you may bag a seat in the college or school you have been trying for so long.
Love Affairs as per Sagittarius Horoscope 2020
Sagittarius 2020: Starting of the year may not be very good for the love life of Sagittarians. There is a possibility of arguments with your mate which will force you to think twice over this relationship of yours. However, nothing will go wrong in the end. After these arguments are over, your relation will again become sweet and you both will be reunited. If you are alone, you may find someone at your workplace. You should go ahead and propose to that someone, as it's likely you will get a positive response.
Due to Jupiter's grace, you will get the desired partner and also it would help you in your financial perspective. You may go on short trips with your partner in the middle of the year. If you really want to marry someone, first you need to understand your responsibility before you march ahead. You need to know that the choices you make will eventually affect your own life, so better listen to your parents as they are trying to convince you about something only because they are more experienced than you are and have seen life closely. It is necessary for you to take responsibilities in a relationship seriously to make your relationship stronger.
Remedies for Sagittarius sign people for the year 2020:
Read Shani Stotra written by Maharaja Dashrath every Saturday.
MyKundali wishes you a Happy new year! Thank you for visiting on our website!