Virgo Horoscope 2020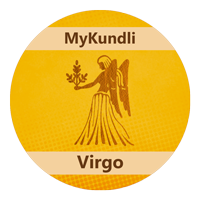 Virgo Horoscope 2020 predicts that the year 2020 is going to be great for you. A lot of happiness, that you found was missing previously will surround you. This year your financial condition will get better. Negative vibes will stay away from you. You may find some new relations in your life that you didn't even expect. In the starting of the year, you will be engaged with a lot of things that you will enjoy. You would be oozing with confidence. At your workplace, there would be positivity. During the month of March, Jupiter will help you accomplish any of your goals related to education. Students might choose some new subjects. Rahu may get you into some confusion or stress. But you need to stay positive to solve the issues. You must not forget that your dexterity can take you out of any mess.
Your advice is beneficial and you know that. Many times you have helped people with your ideas and this year as well, you will get several chances to do so. Saturn and Jupiter in the month of May will retrograde. Avoid taking decisions during this phase, especially the matters of home, family and property must be put on hold. Have patience. Do not overspend on anything. Consult your family members before doing anything major. When the time is not favouring you, decisions must never be taken independently. However, you must know who your well-wishers are.
If you have been living away from the place where you were born (and want to go back there again), then you may get a chance to return during the year mid. You also need to stay alert of any health issue that might crop in. Driving under stress can lead to accidents and must be avoided. Electrical equipment also poses a potential threat if misused. Understand that carelessness can cause damage that you could later regret.
There are indications of loss owing to the position of Mars in your horoscope. However, fresh opportunities may come to you and you may put your current tasks on hold for them. These changes will be for a better future, so you must adapt to them. The workflow will be better by the end of September and you will be satisfied with your career and financial condition.
Your health looks a bit weak this year and you will be spending a fine share of your savings on the needs of your kids. These requirements will be immediate and you must analyze the situation before you put in your resources. This year, there seems to be a possibility of an offer coming to you that may take you on a foreign trip. It could be work or business, but you should not act carelessly in your efforts. Look after your health during such time.
People at work will be supportive and you will enjoy your relations with them. You may come in contact with new people and take up new projects. People at work will be supportive and you will enjoy your relations with them. You may come in contact with new people and take up new projects.
Economic Conditions for Virgo Horoscope 2020
Virgo Horoscope 2020 says that your financial year will be great this year, particularly for investments. You will earn a profit from it. If you have been contemplating to invest in property then you may also go ahead. As per predictions for Virgo people, you should not take a decision in mid of the year. Overall, the year is bringing profit, however, there could be some months when you will not receive favourable results. Things will get sorter on their own, so you need not worry. Don't waste your money buying an old or used vehicle as you will land up putting more and more money on its maintenance. In the month of June, you might have less profit and earnings. But you do not need to get worried, instead, keep you calm and do not take any major decisions.
Do not spend your money over any woman without any motive. Rahu will be in your ninth house and therefore you might have an argument with your father regarding the property. In the month of September, you might get money all of a sudden and it will help you in accomplishing the financial aims. In November, you may invest in Gold and earn a profit from it. By the end of the year, your salary might also get increased. You must keep a tab on your expenses irrespective of the gains.
Health according to Virgo Horoscope 2020
Virgo Horoscope 2020 says that this year is going to be great for your health. All you need to do is exercise, eat good and have regular check-ups just to keep yourself fit and healthy. You will get rid of a health issue that was bothering you for long. Make sure you are not avoiding your health matters. It could simply be work stress, but you must find a way so your sleep or mental peace is not hampered.
Career Horoscope for Virgo 2020
Virgo Horoscope 2020 suggests that this year is going to be great for your career. You will get opportunities which will make your financial situation better. A change in the workplace is also predicted and you will be happy about it. You might get a new project that you will be appreciated, because of accomplishing it on time. Don't let opportunities slip away. However, you need to be careful during the month of March and avoid taking any major decisions.
In the month of May, your business will not offer the desired revenue. Profit and loss are a part of the business that you can't avoid. Profit and loss are a part of the business that you can't avoid. If a business partnership is on your mind, the months after September will be rewarding. Challenges will follow you but you need to learn the method of overcoming the obstacles. Struggles make you a stronger person and are a true measure of your potential. For work, you might visit a foreign country and get an opportunity to get associated with new people.
This year you have to do a lot of work and put more effort to get noticed by the seniors. They will appreciate your good work for sure. If you have been looking forward to changing your job, then consider it after March. Though you will put a lot of effort, you need to have the patience to taste success. One thing that you need to keep in your mind is that decision you will take in haste will only harm your future plans. Don't do things which you may later regret. If you are offered a job of your choice, you should either put the proposal on hold or avoid putting your efforts in this direction until September. You also need to focus on making your relationship better with your colleagues. Work is the only thing that will bring you accolades as well as sticks. With good work, you can make a reputed image of yourself at the work front. Year-end is promising, prepare yourself for a better year ahead.
Education Horoscope for Virgo 2020
This year Lord Shani will be in the house of your education and therefore you might feel lethargic. But the best part is that you will also develop an attitude to dig down deep and understand the mysteries that otherwise you would miss. Your perspective regarding life will get changed. In the starting of the year, you will also think about doing part-time work apart from your study. this would offer you a source of income that you deserve. People who are not doing work along with their studies will also get new opportunities in the month of March. It is also advised that you should emphasize more on your studies. Part-time job is a short-term thing, focus on the greater good.
Jupiter will retrograde in the month of May. Avoid making choices during this time. Make sure that you choose your subjects well in time and your decisions are not under the influence of a senior, peer or anyone else. Choices you make will affect your future, and you must be careful about that. The year mid is indicating towards expenditure. You might have to spend over any of your close friends. The money you will lend may not come back to you, hence, you must understand when, for whom, and how much to spend. Apart from that, students also need to control their anger. You should avoid getting into arguments. If a foreign trip is on your mind, September will bring with it possibilities. You may take a loan for the same.
Family life as per Virgo Horoscope 2020
In the starting of the year, Venus will enter in the 8th house of your Zodiac Sign and this can cause arguments among the women of the family. And therefore you need to put your efforts to create peace among your family members. You also need to make your siblings learn how to stay with each-other with love and compassion. You may also have to face some old property related issues. This situation can worsen by the end of the month of May. matters may get dragged to the court. You might also have to face issues with your parents, leading to stress and anxiety.
Arguments with your spouse during the year mid might create disturbance in your children's studies. Take care. In between all this, a piece of good news is also waiting for you. After September, relationships with your loved ones will get improved. Your father's good wishes are always with you and will help you whenever you need. Some celebrations or a party at home will make the atmosphere at home peaceful. To fulfil the demands of your children, you may have to spend a nice share of money which could put another crucial task on hold. Decide your priorities. There's an indication of your stay in a foreign land, you will not be happy to live without your family, but some opportunities demand sacrifices.
Marriage and relations as per Virgo Horoscope 2020
You will have a great relationship with your life partner and enjoy time together. You are the kind of person who believes in taking care of your all family members. There is a trip with a life partner on the card. After March, you might face issues with your partner and it might continue till September. These issues may get serious to such an extent that your conversation with your spouse is negligible. Communication is the key to peace and harmony in relationships. Make sure that you handle all this with patience otherwise it can run out of control.
You might also notice other issues among your family members and this could lead towards missing certain aspects of work. Not paying adequate attention to work can create stress. Apart from it, your life partner's health might deteriorate in the year-mid. You need to take care of the health of your partner along with giving them some gestures of care. You may excessively spend for your kids, and eventually need to take debt for the same. But things will get smooth by the end of the year. Unmarried Virgo men may get a proposal of marriage from elder women. If you are looking forward to sending your kids abroad for higher education, you will need to spend a lot of time and money on it. After September, your kids will successfully prove their potential with the help of a friend. You may also feel proud because of getting a reward.
Love Affairs as per Virgo Horoscope 2020
Virgo people are known for their straightforward nature and energy. They are good at heart and staunchly believe in accepting their love both in private and public. But you need to learn the heart-touching way of expressing your love so that you can have a special bond with your lover.
Apart from that, you also need to learn the right way of appreciating your partner. During the year-mid, a person who was close to your heart will try to return in your life. take your call, whether you wish to accept them back or not. After May, you may have to live away from your lover and that can affect the relationship you both share.
Remedies for Virgo sign people for the year 2020
Gift green bangles to young girls or your aunt. Feed cows with green gram and vegetables.
Hope you liked this article on Horoscope predictions for moon sign Virgo. For more articles on Astrology, visit MyKundali.