Yearly Gemini Horoscope 2017
AstroSage brings forth to you the Horoscope 2017 for the zodiac, Gemini. Familiarise yourself with what the year is offering you so as to attain the most out of this year.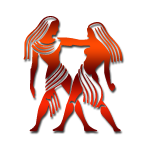 JANUARY
This month you might be awarded with unforeseen success at work, as predicted by Horoscope 2017 for Geminis. You'll be above your competitors and opponents at the business front. Students preparing for competitive exams will taste success. For ones aiming to go abroad for higher studies, chances are that you'll get your dreams fulfilled. Stay cautious about your father's health this month.You might have a religious event at home this month. Your friends will be very supportive during this time; but before trusting anyone and calling them your friend, do a double check. Financially, you'll have a gala time this month. You'll be loyal to and supportive of your partner. Spending time with your loved one will help you celebrate the love between you two. Healthwise, the month sounds good for you.
Remedy: Consumption of green moong will be good for what ails you.
हिंदी में पढ़ने के लिए यहाँ क्लिक करें
FEBRUARY
This month you might consider going for a business trip. Success is awaiting you at work this month, as all your previous hard works get paid. Students will taste glory this month. The time is lucrative for you financially; make good use of it. You'll be able to earn brilliantly through your valor and prowess at work this month. Family life will be joyous, as per your Gemini Horoscope 2017. Warmth and love will increase in the familial relations. Married life will be in high spirits. You'll have a great time with your life partner, as they'll be very supportive in all your endeavours. People living in isolation will likely experience love this month. You'll meet someone new who'll intrigue you. Stay alert about your health this month.Skin related diseases or allergies might distress. Take special precautions while leaving home; wear clothes in accordance to the weather, and eat a balanced diet.
Remedy: Brushing your teeth with alum is a good antidote for all your problems.
MARCH
As per your 2017 Horoscope for the sign Gemini, you'll get glory and success at job. During this time, you'll likely earn more than your efforts. Your tremendous efforts at work will likely get awarded with a promotion. People into businesses regarding iron, property dealing, and selling religious items will get fabulous returns this month. Financially, this month will be money yielding for you. For the comfort of your family, you might consider buying a new vehicle. Redecorating your house is also on the cards for you. Married life will be blissful; you'll feel that your partner is more practical and serious about the matters concerning you. Due to a lot of work pressure, your beloved might not be able to spend quality time with you, which will likely create low-key tension between you two. Love life will be gleeful. Socially you'll remain active and make numerous new friends. People seeking love will be lucky this month. Healthwise, you need to be cautious. Ear, throat, or skin related diseases might create problems for you; stay alert.
Remedy: Keep a piece of bronze in empty utensils at home for prosperity.
APRIL
This month you might consider going for an extended trip regarding work, as by your Gemini Horoscope 2017. Your lucky stars are shining bright for you this month, and you'll achieve higher than your efforts.Chances of getting a promotion or considerable success at work are colossal. Seniors and colleagues at work will be supportive to you during this time. Financially, this month would prove to be very lucrative for you. Students will achieve their heart's desires. Domestic life will be blissful; religious and spiritual life will enchant you during this time. Married life will be good for you; you'll experience love on a whole new dimension. Your love life will be full of bliss, each new day would strengthen the love between you and your partner. Healthwise, you'll have a good month. Organising any auspicious event at home will bring joy to your family life.
Remedy: Donating bronze utensils will bring happiness to your home.
MAY
This month, chances of getting a promotion are at an all time high. Getting glory and success at work is also likely, as presaged by the Horoscope 2017 for Gemini. Natives working overseas would get desired results. Your partner and child would input their valuable suggestions at work, which will be a boon for you. Financially, you'll stay stable. Students will soar high with flying colors this month. Considering your domestic life, you'll have a great time. You're most likely to spend your income this month on entertainment related activities. Your married life might get a wee bit strenuous; chances of getting into fights with your life partner are high. If you're in love with someone and were thinking about proposing them for marriage,time is very auspicious for you. You'll be full of energy this month. You'll be energised while doing your routine duties. Planning an auspicious event at home will elevate your mental peace and bring prosperity to your home.
Remedy: Painting the walls of your house green will bring in prosperity.
JUNE
This month, chances of you getting a promotion at work are extremely high. Natives investing in share market and betting lottery business will get successful. Earning through foreign sources is also probable. You might consider spending on luxuries this month. Spending on delectable eatables and entertainment is also on the cards for you, as predicted by your Gemini Horoscope 2017. Students will achieve unforeseen success. The month of June will prove to be joyous for you at home. You could plan a religious or auspicious event at home for peace and prosperity. Your mother will be supportive and loving towards you. Married life could struggle a bit; your partner might go through a hard time due to their health issues. You might struggle with compatibility issues with your beloved. Love life sounds good for you this month; chances are that you'll find the one you were looking for during this month. Try to curb your habit of taking a lot of stress; keep your temper in check and avoid mental labour.
Remedy: Avoid consumption of liquor and meat completely to bring in good results.
JULY
As per Horoscope 2017 for Gemini, the month looks favorable for gaining financial benefits in job or in your business. Chances are that people into property related business will flourish this month. During this month, you'll get double the results with much less efforts. Considering the hard work you've been doing at work, you'll likely get a promotion. This month you might get financially benefitted by different sources. Students will achieve more at work. For your domestic life the time seems auspicious. Family would be supportive and caring towards you. Your life partner will remain busy with their work this month, which would narrow the chances of you two spending time together. Love life will be be amazing this month. You'll have plenty of luck at spending time with them. People who've been looking for love might get successful this month. Stay healthy and take proper rest; due to a lot of exertion at work, chances are that you might fall prey to mental and physical fatigue.
Remedy: Add 5 grains of green moong to your bathing water to achieve a life full of peace and happiness.
AUGUST
As per the Horoscope 2017 for Gemini sign, this month you'll achieve big with the help of your skills and intelligence. Your stars will be in your favour this month. Natives thinking about changing profession can do so without any stress, as probability of getting success is high. You might get high returns in business. From financial perspective, the time is auspicious. You might spend on luxuries during this month; stay alert in your business and its related domain. Halfway through the month, the area of your work will expand and reap you golden benefits. Your family life might struggle; health of your mother or your siblings might stress you.
Be patient regarding your mother's health; things will eventually take turn for the better. During this month, married bliss will increase. Your attachment to your life partner will swell with time. Stay loyal in your love affairs. Secrets might harm your relationship with your partner, so try avoiding it. Health will remain stable; waterborne disease might affect you. Stay cautious.
Remedy: Wear a bronze coin in a green thread around your neck. It'll be helpful for curing skin diseases and improving concentration.
SEPTEMBER
The month doesn't look good for the working professionals. Chances are that you'll have to face multiple obstacles on your path to success. Work related trips are also on the card for you, as by Gemini Horoscope 2017. For businessmen who are working with a partner, life is going to give you plenty of profits this month. During this time your accounts will get a boost. Vocational stress might get you to bustle hard at work. Property related profession will get you multi faceted profits. Your finances will be totally dependent on your efforts; the more you toil, the more you earn. Students aiming for higher education overseas will get their dream fulfilled; there's a scope for fluky achievements. You might consider rounding up items for a comfort life. Family life will be bittersweet; conflicts and arguments will get balanced out by happy moments and memories. This month you might ponder upon buying a house, vehicle, or a property. Love will be in the air for you this month; your partner's support will help you financially. You'll go out with your partner to buy some important domestic items. Chances are that you'll get to meet your lover daily. Exchange of gifts between the two of you will manifold. Your mental peace will inflict on your daily dealings which in turn would keep your health in best shape.
Remedy: Offering green fodder to cow would give you great results.
OCTOBER
Working professionals will have a good time at work this month, as predicted by Horocope 2017 for Gemini. Senior officials will be in your favour and will appreciate your efforts. You'll gain considerate amount of wealth while defeating your opponents at work this month. Financial burdens on you will cease to exist. Domestic life will be joyous. You might consider buying a new house this month. Probability of owning a new vehicle is high, as the time seems favorable. Married life will be in good shape. You can expect your partner to be supportive and caring for you this month. Your love will increase day by day with your lover. Taking time out of your busy schedule for your lover won't be a problem for you this month. You'll remain socially active this month; chances of meeting new people are massive. Healthwise the month is in your favor. Your energy will be on an all time high which would help you do more at work. You'll enjoy the materialistic comforts this month.
Remedy: Chanting "Om namo bhagwate vasudevaya namah", 28 or 108 times will bring incredible changes in your life.
NOVEMBER
This month people working in close relation with the foreign countries will earn good profits. The Horoscope 2017 for Gemini predicts that heightened circumstances might force you to quit your job. Your financial situation might falter. Keep unnecessary expenses at bay. People associated with lottery and betting mustn't indulge in risky investments. This month will be a little difficult for you at home; complications with family might arise. You'll be relieved to catch up with some old friends in this duration. Married life doesn't look much good for you. Your relation with your spouse might suffer due to a tumultuous conversation between you two. A simple debate could turn into a reason for your detachment from your lover; try to be calm and composed in front of your beloved. Healthwise the time is in your favour.
Remedy: Reciting Vishnu Sahasranama daily would prove beneficial for you.
DECEMBER
This month, people dealing with iron, property, and religious items, will earn well. Some trips are also on the card for you, as per the horoscope 2017 for zodiac Gemini. Financially, this month will be lucrative for you. With just a few efforts you'll be able to juice in much larger sums of money. Due to your brilliant efforts at work, a promotion is highly probable. The time is amazing for your domestic life; familial relations will improve, which in turn will increase your happiness. Your married life will contain bittersweet moments. With little bickering here and there your love will flourish. You'll get popularity amongst the opposite sex. You need to take proper care of your health during this month. Taking naps is advisable; you need to maintain a balance between work and rest. Ear, throat or skin related disease could bother you this month. Practicing Yoga, or pranayama daily in the morning will help you stay fit.
Remedy: Offering green grass to Lord Ganesha will bring fruitful results in your life.