Yearly Aries Horoscope 2018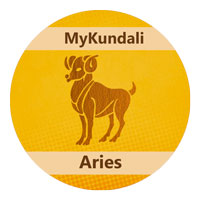 Summary: This is going to be a year of progress, predicts the 2018 predictions for Aries. All your plans will get accomplished and your efforts will fetch you some nice opportunities. If we talk about your married life then this will be a joyous period. Chances are high of sharing many happy moments with your life partner. Additionally, take proper care of your parents health especially your mother's health needs a check. Lack of peace, emotional trauma may create some disturbances in her life and this might keep you stressed during this period. Some of the natives may find their interest in religious and occult studies while others may be interested in philosophical quest. The Aries yearly horoscope 2018 prediction also says, you may change your residence or plan for a renovation during this time. At work, your success rate will increase and if you are looking for a new job then some really good options may appear this year. You may have to travel a lot around this time. For some it may be due to their work while for others it might be a religious journey. According to the horoscope 2018 for Aries, you may get some new sources of income this year. Overall, this is a period of growth socially and professionally as well.
To read your aries horoscope for year 2019, please visit: Aries Horoscope 2019
Remedy: Worshipping lord Shiva will fetch you good results.
January
In the beginning of the year, your married life will be blissful and there are possibilities of some joint activities with your life partner. Some long and short journeys with family are on cards this month. You will cherish some golden moments with your soulmate and children, predicts Aries 2018 horoscope. Also, some of you may change your house or plan to renovate your existing home. But you need to be little cautious this month because some tiffs are expected with your family members. It might create emotional disturbance in your life. So, behave gently with everyone. Apart from this, you are advised to exercise restraint upon your behaviour at your workplace. Stay away from all the gossips and focus on your goal. Time is good for those working in print media. A huge success may come to their way this month. Extensive work related journeys are also indicated which might fetch you benefits.

February
This month appears to be full of ups and downs. Some minor issues are expected this month which will make you feel uneasy and uncomfortable especially at your workplace. Try to express your views briefly but clearly. Also, your conversation needs to be cordial with your seniors and colleagues. If we talk about your familial life, avoid getting into any argument especially with your spouse. It may create problems in your relationship. So, remain tight-lipped and be careful with your words. Stop worrying unnecessarily otherwise you will lose your mental peace. So, stay positive because your positive thoughts will motivate you to work even harder. Your mother's health needs attention this month. Surprisingly your interest will rise in occult sciences during this time. Natives working in Labour Welfare and Human Resources are likely to get huge success. Also, students of management will be able to perform well around this time.
March
As per aries 2018 horoscope, this month appears good for romantic couples as they will share a very good mutual understanding. Some of you may plan to walk the aisle with your love partner and take your relationship to the next level. For married couples this month demands attention. If you want to maintain peace in your marital life avoid verbal spat with your spouse. Also, maintain cordiality in your relationship it will strengthen your bond. On health front, you need to be careful this time. Chances are high of insomnia. Not only this, your social relationship will be hampered as there strong possibilities of misunderstandings with your close ones because of miscommunication, predicts aries 2018 horoscope. So, try to clear up all the doubts and confusions with your friends and relatives. During this month, some of you may take pilgrimage and this religious journey will prove to be very fruitful. In order to seek mental peace, your interest will increase in yogic and meditational practices.
April
You will enjoy a very good physical health this month, predicts the astrology of 2018. You need not get too concerned about your health during this time. There might be lots of confusions and your thoughts may get clouded. So, try to express your views clearly. If we talk about your professional life, you will enjoy the support of your seniors and able to deliver your best during this time. Also, your social life will be bit busy but you will have a very good connection with your family and friends and may have a very good time during this period. Avoid arrogance and being too proud it may cost you. On domestic front, you might get into disputes with you spouse and it may affect your relationship. As per aries 2018 horoscope, if you want to increase the love and affection between you and your life partner then clear all the misunderstandings with a healthy discussion. Your father may suffer from some serious health related issues this month. So, consult your doctor and start his treatment. Some of the natives may have very interest in religious activities and there are indications of differences with your religious teachers.
May
As per aries 2018 horoscope, On professional front, this month you will be able to give your best. You will receive the reward of your hard work in the form of appreciation and promotion as well. But try to maintain good relations with your co-workers and senior officials. Also, there are good chances of increment. Financially, this month is going to be a pleasant one. There will be a good cash flow and investments made during this time will beget beneficial results. Some long journeys are on cards which might be very fruitful. As per the horoscope of Aries in 2018, this month seems not so good for your domestic life. Due to your busy schedule you will be unable to spend more time with your family. Also, some tiffs are expected with your family members. Your social life will be great and you will get ample opportunities to socialize around this time. Time is good for laborious students as their hard work will show its colours during this period and they will get prestigious scholarship.
June
Avoid quarrels and disputes at home because it may ruin everything and turn into explosive situation. There are indications of some differences with your spouse. Try to resolve all the issues otherwise it may lead to separation. Also, it may affect your performance at your workplace. If you will find situation out of control, then you can take help of your elders. Intervention by your parents will surely help you to sort out all the familial issues. During this time, you will be workaholic and unable to give more time to your family. This might be one of the reasons of chaos in your domestic life. Students giving competitive exams are expected to get good results. According to the Aries 2018 predictions, you may plan to buy a personal property but you need to be very careful in financial matters. Read carefully all the money related documents before signing it.
July
This month will prove to be successful for professionals in real estate, travel and tourism and software technology. Some wonderful opportunities may to come your way and you will get benefits. If we talk about your marital life, this month seems not so good. So, you need to be very careful. You may have some major issues with your life partner and due to this he/she may experience unhappiness. If you will show patience and respect for your partner, this tough time will end very soon and things will be back to normal. Also, you are advised to be careful with your words because your wrong words may have bad impact on your relationships. Try to have consensus approach rather than aggressive self-centered perspective. For lovebirds, time is favorable to tie the knot. If you are single then you may get your someone special during this time, says aries 2018 horoscope. Some major health related issues may trouble your mother. She may lose her peace of mind during this time. So, take very good care of her. You are suggested not to take your health lightly otherwise it might cause serious illness.
August
As per the aries august 2018 horoscope, some problems especially in your marital life are expected. Strained relationship with your spouse will make you feel low and disturbed. On financial front, you need to keep a control over your expenses. Some of you may face financial crisis during this time. Work related foreign journey is expected during this period. If you are running your own business then you need to be very cautious. Avoid trusting people blindly especially in financial matters. Time is not appropriate for any huge investment. You will be deeply involved in religious rituals and with religious institutions. Also, some of you may plan to visit a pilgrimage.Pregnant ladies are advised to take proper care of themselves and strictly follow all the medical advices given by their doctors.
September
During this time, you may have to put lot more effort to maintain the sweetness of your relationship with your spouse. However, things will improve but feeling of dissatisfaction might be there. Also, there might be some issues with your children and your relationship with them will not stay good. An elderly figure at home needs to be treated with full respect and care. Avoid conflicts with elder male members of your family. For some natives, matrimonial plans will materialize during this time. At work, people in planning, architecture, environmental design and statistics will get successful and have job satisfaction. If your work is related to sales, marketing, customer service and health sector then you may get fruitful results, says aries 2018 horoscope. Time is favorable for those running their business. All your plans will get a boost and investing in new ventures will surely fetch you benefits.
October
Financially, this month will be average for you. In the beginning, you can invest in stock market property etc. If you will not get any profit also you will not be at loss. In the later half of the month, avoid huge investments and focus on conservation of resources. Be careful in the matters related to the money. On familial front, aries horoscope 2018 predictions says you may have some grave problems with your spouse and this might be the reason of your concern. You will have to put lot more efforts to make your married life harmonious and peaceful. Suddenly, you may find that your interest has increased in occult studies. You will be keen to learn new things during this time. Some of you may take help of meditation for mental peace and to get rid of all the worries of life. If you are in business, you need to be very careful especially if you are running your business in partnership. Don't trust your partner blindly. Some of the natives may end up their business partnership during this month. Time is favorable for financial advisors and marriage counselors.

November
If you want to enjoy a blissful marital life you have to respect each other and give importance to each others perspective. According to Aries horoscope 2018 predictions, Think properly before taking your familial decisions. Good time for people associated with divination studies, astrological research and occult sciences. You will earn applauds and rewarded for your excellent work. Also, professionals in medical research, advanced studies in chronic illness, and military logistics and studies will get successful. Financially, this month appears to be full of ups and downs. Avoid investments in new ventures, loans and debts around this time. On the other hand, your personal efforts will fetch you some wonderful opportunities. Your income will increase and you will get new sources of income. Be careful when it comes to your father because during this period, health related issues may trouble your father or your relationship with your father will suffer.
December
Your ancestral property might fetch you beneficial results. While some of you may get huge profit from the business association with male members in the family. At work, you will be able to perform very well and get the reward of your hard work. But some minor issues are expected with your colleagues which needs to be dealt in a very mature way. There are possibilities of sudden gains from joint financial management and partnerships. You may overwork and feel very much exhausted. If we talk about your familial life, there will be peace and happiness. You will be able to spend some wonderful moments with your partner and kids. For students pursuing medicine, aries horoscope 2018 predictions says that they are expected to get desired results. Also, time is good for surgeons and medical administrators. So, keep working hard and stay positive. Success will definitely come to you way.