Yearly Libra Horoscope 2018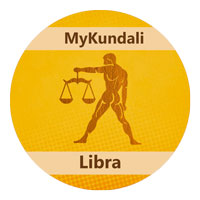 Summary: People under Libra sign will gain happiness this year, according to the predictions of 2018. There will be an increase in your personal courage, valor and efforts. Time looks perfect for your business expansion and if you have applied for a loan then you will definitely get positive response from the financial institutions. Investing in stocks and shares will also benefit you. Natives in job may have to travel a lot this year. Many work related journeys are indicated. You are advised to maintain good relations with your seniors and co-workers. As per Libra horoscope 2018, if we talk about your finances, you will earn enough money but your expenditure will also rise. You may spend a lot on yourself and other family members too. Your excessive spending may trouble you. Hence try to save more. On the other hand, you are likely to change or relocate your home which might bring good luck for you. This year seems not so good for your mother. She may have to suffer from so many difficulties. Hence, she needs your support, love and care. An auspicious occasion might take place at your home. There are possibilities of marriage and childbirth for some of the natives. Overall, this year is good for you.
Remedy: Lakshmi-Narayan Puja with aarti daily in the evening will bring good fortune.
To read your libra horoscope for year 2019, please visit: Libra Horoscope 2019
January
You will feel an increased self-confidence and courage this month. With your hard work and positive attitude, you will climb the ladder of success. At work front, you will get good results and if you are looking for promotion or salary high then your wish might get fulfilled during this period. However, with some good results you may also get some bad ones. If we talk about your mother, this is going to be a very tough time for her. She might experience unhappiness or may face some huge problems, Also, at home your sarcastic speech and rude behaviour will create misunderstandings and disharmony. Additionally, your expenditure will go high because you will spend more on home utility products. Libra horoscope 2018 says, all the issues related to your child will get resolved and his/her academic performance will be satisfactory. If you drive a vehicle, then you are advised to be careful around this time. There are chances of injuries.

February
This month demands your focus on various issues related to your familial life. They need to be sorted out before it's too late. On the other hand, there will be a family gathering for some celebrations like marriage. Your family income will increase but you will be unable to control your expenses which might imbalance your budget. Excellent time for freelancers and home-based entrepreneurs as their struggle will come to an end and they will get some prestigious projects. Also, writers, authors and editors will experience growth and achieve success during this period. Libra horoscope 2018 says, working professionals are suggested to maintain good relations with their higher authorities and co-workers at their office. Avoid taking rash decisions in your professional life around this time. You will get huge profit in your business this month. For natives in business, time is favorable for expansion. Pregnant ladies will have a safe delivery.
March
You will experience deep interest in religious and spiritual studies. There are strong indication of meeting with religious leaders for some while others may get spiritual initiation. Apart from this, there are chances of entrepreneurial activities with your family members but a proper planning is needed to avoid confusions later on. Also, time is not good for business expansion. Work hard and keep growing because hard work is only the key of success. Investment in stock market and property will surely benefit you. Beside this, Libra horoscope 2018 predicts that some of the natives may experience restlessness which may cause lack of concentration. While others may wander aimlessly and take some time before their restart. You are advised to avoid lending or borrowing money around this time so that you do not come under the debt trap. You will get full support of your spouse and you will be blessed with a happy marital life. But take special care of the health of your life partner.
April
Single natives may walk the aisle during this time while those in romantic relations may win the approval of their parents and marry their love partner. Some of you may plan to change your job but after initial struggle some really good options will appear in the latter half of the month. There are so many work-related journeys are indicated or may have a job that includes plenty of tours. This is a time of positivity, success and accumulation of shared resources. If you are a student and pursuing higher education, then you are suggested to work very hard for better results. Libra horoscope 2018 also says that it appears that your preparation will not be satisfactory. Married couples will have a blissful life. Your love will increase and you will experience a happy and peaceful life. Healthwise, you don't have to worry too much. Regular exercise along with yoga and meditation will keep you fit and fine.
May
Social status of your spouse will increase and he/she will perform tremendously in his/her job too. His/her success will keep you happy and pepped up. On the other hand, some of the couples may face ego issues which might increase discontentment at home. Advice of your elders will help you in solving all the problems quickly. If we talk about your mother, her mental and emotional needs a check. A proper medication is needed for her. So, be careful. Time is good for students. They will get the reward of their hard work during this time. Students wishing to study abroad, will get admission into a prestigious educational institutions overseas. On health front, Libra horoscope 2018 predicts some minor health issues are possible. But don't take them too lightly because it might turn into serious illness. Excellent time for those in love relationship. Lots of romantic dates are on cards and you will spend some memorable time with your lover.
June
Crucial period for your father because he might be in crisis around this time. But he can come out of this difficult situation with great personal efforts. At work, big change is expected in your professional life. Some positive developments are expected and you will get some really good opportunities. Chances are high of getting a job offer from prestigious company in overseas. But you need to stay alert in your job, even if you feel that things are going in the right direction. Libra horoscope 2018 also says, avoid any miscommunication and if there are some issues then try to solve it as soon as possible. Also, you need to be wary of romances at your workplace otherwise it can create problems and tensions for you. It might damage your reputation. On financial front, excellent time is indicated. You will earn lots of money and your financial position will be superb.
July
Natives working in MNCs will shine brightly in their career and may get a chance to go abroad for further training. On domestic front, there will be more happiness in your familial life and you will spend some quality time with your family. Progressive and favorable time for your elder siblings. They will do very well in their lives and huge success will come to their way. But your father might have to face some tough challenges related to his work. He may have problems at his workplace or with business associates. So, as per Libra horoscope 2018, he need to be patient and try to handle all the issues carefully. Healthwise, your mind will be dull and listless but you will enjoy good personal health. At times, you might feel pressurized due to excessive workload. Meditation will surely benefit you. On the other hand, there is a possibility of relocation. Problems are indicated for natives associated with government-funded projects.
August
Be careful if you are working in a foreign land because there are possibilities of some major problems like theft of important documents and loss of money. Also, you may have some issues with the authorities over there. In the first half of the month, you may wander aimlessly but situation will get better in the second half and you may a new and refresh start. Beside this, a very challenging period is indicated for your family life. Unfavorable time for your parents. They may suffer from lack of mental peace and other health related issues may trouble them during this period. Hence, they need your support and extra attention. Family life will remain disturbed this month as per Libra horoscope 2018. All your family members may have some issues and they might be unhappy with you. Familial problems might hamper your professional life and you might feel restricted. Try to resolve all the issues soon and maintain balance between work and home.
September
The 2018 horoscope foretells that this month is going to be very challenging for married couples. There will be tiffs, conflicts and disputes in your married life which might disturb your mental peace. If you want to improve the situation then things are needed to be handled with care and maturity. In the later half of the month, all your problems will be resolved and you might be blessed with good fortune. Financially, this is going to be the best period according to Libra horoscope 2018. Your financial status will be excellent and also there are chances of inflow of money through your elder siblings working in abroad. Your social status will grow and people will get attracted by your pleasant personality. You may plan a joint entrepreneurial with your life partner which might be very beneficial for you. Life is beautiful so stay positive and don't get attracted by negative energies. Focus on yourself and find out what makes you grow in life.
October
Natives in business will earn good profit this month. Also, there are possibilities of collaborations with foreign companies. But you are suggested to be careful while dealing with your business partners. Try to be clear about your decisions and financial transactions because some problems are indicated. If you are in job and planning for a change then this not the right time. Wait for some more time. If you will go for a switch, situation is going to remain the same. So, it will be better for you to adjust and concentrate on your current job. Your personal life will be hectic but peace and happiness is indicated. Apart from this, Libra horoscope 2018 also predicts, your finances looks good and you will not face any financial crisis. Your personal and family income will also increase during this time. There might be a trouble because of your dominant personality. Try to maintain balance so that problems can be prevented.

November
In the beginning of the month, some family member's health might keep you stressed. Also, there are possibilities of huge medical expenses. But don't worry this tough duration will be very short. Things will be settle down soon and all your problems will get vanished. You are likely to get many new sources of income and your savings will also increase. You will experience positivity and mental peace. Your mind will be hyperactive and your work coordination will be excellent. People will get attracted by your pleasant personality and you may get into a love relationship during this time. Your spouse will be very supportive and cooperative during this time. Steer clear of all the deals related to buying of property. If you are planning for an investment, time looks perfect. Also, all your investments made in the past, will give you beneficial results around this time.
December
This is going to be an excellent month for business owners. Your expansion plan will beget good results and your business will be at it peak. If you have applied for a loan, then it will be accepted by the financial institutions. There are strong indications of increase in your personal efforts and resources in your professional life. If we talk about your children, you may have some differences with them. You might have ego issues which needs to be addressed in the beginning of the month. Don't allow your kids to take advantage of your kind behaviour. You will receive appreciation by your friends, colleagues and neighbours for your wise, humorous, motivating and witty speech. In the second half of the month, you may experience mental aggression. Avoid being angry during this period otherwise problems may occur for you. Financially, there will be lot of spending alongwith a rise in expenditure.