Yearly Pisces Horoscope 2018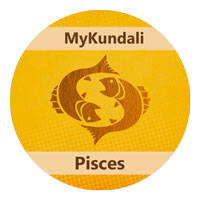 Summary: For people under Pisces sign, this is going to be an important year. There are chances of some unpredictable changes in both personal and professional life. Also, you may change your lifestyle which will surely be benefit you in many ways. At work, your extreme hard work will impress your higher authorities and some happy events will take place in your life like promotion or salary hike. Work related long and short journeys are on cards. When it comes on to your children, you need to be very careful. Problems with your children are indicated which needs to addressed as soon as possible otherwise things may go out of hand. Try to handle them with your love, care and affection. This will surely improve your relationship with them. Troublesome period for married couples. There will be misunderstandings, disputes and tiffs between them. But you can bring the situation under control with care and concern. It will restore balance and peace. On financial front, this year appears good but still you need to be careful especially in the exchange of money. During this time, avoid speculation and risky investments otherwise you may suffer from major financial loss. Additionally, chances are high of inheritance for some of the natives while others may have increase in the joint ownership of wealth and property. If we talk about your parents, their health will the reason of your concern around this time. Especially, health of your mother needs a check. Increased engagement in spiritual activities and meditational practices will be very good for you.
Remedy: Regular puja at home and Navagraha Shanti Havan or Abhishekam in temples will bring good fortune.
To read your pisces horoscope for year 2019, please visit: Pisces Horoscope 2019
January
Your professional life will be tiring which might be the reason for your mental stress. Also, you will have some issues with your seniors and boss which need to be sorted out as soon as possible otherwise it could disturb your concentration at work. You will put lots of effort and undertake strenuous work to upgrade the quality of your work. Though some monetary benefits are indicated but you are advised not to be so lavish in your spending during this time. On the other hand, Pisces horoscope 2018 says, serious troubles are indicated for your father and father figures at home. So, be careful. You might be not very happy with yourself during this period. So, try to relax and stop thinking about your past events. Because overthinking and frustration may cause major health issues. There are possibilities of joyous and peaceful marital life. You will enjoy some happy moments with your spouse.

February
Discord and differences especially between your spouse and elders of your family will keep you disturbed. If you want to maintain peace in your family life then try to resolve all the issues in amicable manner. If we talk about your children, then they need to be handled very carefully and creatively around this time. Don't lose your patience and try to remain cool otherwise situation may go out of your control. Additionally, you will not have good relations with your elder siblings. Pisces horoscope 2018 says, stay positive and calm even at the time of crisis. At financial front, expenditure is expected to remain high but you may have some genuine reasons to spend during this time. Apart from this, health of your spouse needs a check. He/She need to be careful about his/her eating habits. Position of your father in the family will be strong and in case there is disharmony in the relations of the family his intervention will bring good results.
March
As per the 2018 horoscope predictions for Pisces, family members will give you lot of happiness especially from female members of the family you may get some huge unexpected benefits. You will remain tension free and in a highly creative and humourous mood most of the time. Beside this, Pisces horoscope 2018 predicts lots of positive developments are expected in your professional life. You will receive praises for all the hard work you have been putting. Chances are high of getting promotion during this month. But you are suggested to lighten your workload and relax otherwise stress may result into illness. If we talk about your finances, your financial life will be normal and you will earn money with your hard work. Your aggression will bring distraction and make enemies. But you will win their heart with friendly behaviour and sweet speech. Healthwise, don't be careless this time. Eye related problems may trouble you.
April
People under Pisces sign need to be very careful with their words during this month because there are strong indications of miscommunication. Also, this month predicts increase in joint holdings and shared resources. An increase in income along with rise in expenditure is indicated. If you are planning to expand your business then time is good and you will get fruitful results. Your domestic life will be full of ups and down which might keep you stressed. There will be differences with your spouse and you both may have difference of opinion on various issues says Pisces horoscope 2018. Try to sort out all the problems soon otherwise situation may go worse and out of control. Also, you need to show extreme courage and initiative while tackling personal problems. If we talk about your children, they will perform well in their academics and you need to worry much about them. But still they need to be monitored.
May
This month you will work to earn money and continue to work hard in your job. You will get reward of your hard work in the form of promotion and support of you higher authorities at your workplace. Time is favorable for business owners as there are possibilities of unexpected monetary gains during this period. Investments needs to be made with a long-term perspective during this time. If we talk about your finances, new money making opportunities will come to your way which might boost your financial status. But you are advised to keep a check on your words. Avoid using harsh and cruel speech especially at home. Because your wrong words may hurt others and problems may come up. Apart from this, your interest will grow in artistic pursuits and your mind will crave for spiritual activities and association. Pisces horoscope 2018 predicts good time for your elder siblings as they will prosper in all directions and become very strong in the family.
June
Health related problems may occur during this month, so pay more attention to your personal health and fitness. Because your careless would make you sick. During this month, you choose to invest your time, energy and resources at home in a bid to make things better. At work, you will put lots of effort in a bid to get success. You will surprise all with the quality of your work and earn applauds. Your good relations with your seniors and higher authorities will beget good results. Overall, your professional life will be quite demanding this month. Your familial life will be blissful. There will be happiness, peace and prosperity in your family. Pisces horoscope 2018 also says, changes some changes in personal life and relationships are indicated this month. If we talk about your love life, female natives need to be aware of problems in their romantic affair because there are chances of deception. Some may experience rifts and ruptures in their relationships.
July
This is going to be very challenging period for you. You will go through mental stress and this will lead to anger, making the situation worse. There are possibilities of conflicts with your elder siblings. People will criticise you for your harsh words and useless arguments. Hence anger management is very important during this period. Children education may cause some tension in the first half of the month. So, you have to give extra time and try to monitor them. Also, they need your guidance and suggestion in their selection of friends because their wrong choice may land them in trouble. Time is not good for pregnant ladies, they need to be very careful around this period. They are suggested to avoid exertion and don't skip their check-up sessions. Pisces horoscope 2018 suggests, try to maintain clarity of thought and perspective for positive outcomes.
August
Health of your spouse may not be very good this month. She may suffer from high blood pressure, fever or infection. So, be careful. During this time, your enemies will be very strong and try to affect you negatively. So, this is going to be a month of cautious moves. Avoid making impulsive and rash decisions in your personal and professional life. It might be danger. If we talk about your personal life, there will be discord and disharmony. You may have strained relations with your closed ones. However, you will put lots of effort to improve the situation and eventually you will succeed in it. Financially, this month appears average. If you are planning for any big investment, Pisces horoscope 2018 suggests, the time does not look favorable. Keep a check on your expenses. Healthwise, some problems related to stomach might trouble you. So, if you want to improve your health, focus on good lifestyle and a healthy diet.
September
According to the predictions of Pisces, this month problems are indicated in your personal life. The situation can become worse due lack of proper balancing. Try to maintain a healthy balance between your personal, professional and social life for a happy living. On financial front, money will be in plenty and you will get some sudden monetary benefits. Your family business will flourish and income will also increase. On the other hand, your business partners may create slight problems but they will be handled efficiently and sorted out soon. However, there will be a good cash flow this month but there might be lack of happiness in your life. Unfavorable time for married couples. According to Pisces horoscope 2018, there are possibilities of some major issues in your married life, which needs to be settle amicably otherwise it can take a legal turn. Healthwise, this month appears pleasant for you.
October
People under Pisces sign may have to face many challenges during this month. Your personal health demands attention as chances are high of some problems related to your heart and stomach. Additionally, health of your spouse will also not stay good. So, stay alert. Avoid unnecessary haste inside and outside home. Be careful while driving as there is a possibility of sudden injury or accident. Financially, this month seems not so good for you. Unexpected monetary loss will affect your financial status. Avoid lending and borrowing money around this time. Apart from this, tension will prevail in your family life. There will be tiffs, disputes and misunderstandings especially between female family members which will lead to strained relationships. Be ready for a very busy and hectic professional life this month, predicts Pisces horoscope 2018.

November
This is going to be a positive month for you. Your confidence will increase and all your incomplete works will be completed. Your success rate will increase and you will get the fruit of your hard work. Your mind searching for support will inclined towards spirituality during this time. In the first half of the month, things will begin to improve in your personal life. All your tensions will be relieved and you will get the love and support of your family especially of elderly figures. Pisces horoscope 2018 says, your finances looks good but you need to keep control over your expenditure. Avoid wasting too much money unnecessarily and try to save more. New sources of income will increase the income of your family. Beside this, natives facing legal issues will sort them out amicably. If we talk about your health, you are suggested to take some time out from your busy schedule and practise yoga. It will surely benefit you.
December
Health related issues may trouble your father this month. So, take proper care of him and if possible take him for a checkup because carelessness will make his condition worse. If we talk about your professional life, there is a possibility of problems with your seniors. You may have conflicts with the higher authorities and there will tensions due to your colleagues. Hence avoid gossips and stay alert from the gossipmongers at your workplace. Also, problems in your professional life may have negative impact on your personal life, predicts Pisces horoscope 2018. But it can be managed well by positive action and tact. On the other hand, there will be some medical expenses which might imbalance your budget. You will enjoy a good personal health this month. But don't be too lenient in the matter of health. Surprisingly, your interest will rise in occult studies and spiritualism.