Yearly Taurus Horoscope 2018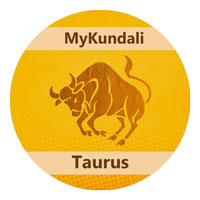 Summary: As per the horoscope of Taurus 2018, you will face some ups and downs during this year. Some issues are indicated in family life which might be the reason of your tensions. Also, you may experience strained relationship with your father and disrupted interaction with the authoritative figures in the family or at workplace. You may plan to change your job because of your dissatisfaction with the current job. Some good options may come to your way. You will experience increase in courage, efforts and valour. When it comes to finances, there might be a good cash flow but your your expenditure will also increase. So, a good financial planning is needed this year. Time is not favorable for risky investment. Taurus horoscope 2018 says, If you want to invest then think twice and a proper research is very important. Healthwise, this year demands special care and attention. Your carelessness may create serious health related problems. Focus on a healthy diet and find out some time for workouts, yoga and meditation. Tension may prevail in marital and romantic relationships. It needs to be handled very carefully otherwise things may take an ugly turn. Avoid being angry while talking to your spouse and love partner. People associated with Judiciary and legal profession will shine during this period. Healthcare sector will see growth and gain huge profits.
To read your taurus horoscope for year 2019, please visit: Taurus Horoscope 2019
Remedy: Worship goddess laxmi regularly and distribute silk fabrics among female family members.
January
If you want to make things better you will have to put lots of effort especially at your workplace. Also control over your tongue and actions while talking to your seniors because you may have to pay for your wrong words. At health front, first half of the month seems not so good. Some minor health issues may bother you. But in the second half of the month your health will start to get better and you will be more energetic. If we talk about your familial life, there are indications of differences with your siblings which needs to be handled very carefully. Also, there are chances of verbal spat with authoritative figures in the family. So, control your anger and avoid negativity. During this month, health of your father might keep you stressed. Take better care of him. Time is good for lawyers and surgeons as they will taste professional success around this time.

February
Luck will favour you and you are going to have a very good time this month. Time is favorable for socializing and your social status will increase during this period. Your finances looks good as both your family and personal income is expected to increase. Don't invest in risky affairs but you can go for safe ventures. It might be beneficial for you. As per Taurus horoscope 2018, Think twice before taking decisions in money related matters. At domestic front, you will enjoy a blissful marital life. Happiness will prevail in the family and you will spend some wonderful moments with your family around this time. At work, chances are high of getting huge success especially for those in business. Partnerships in business will be very beneficial for you during this period. You will plan to expand your business for which you will go abroad. This journey will beget good results.
March
Stars are on your side and you may get something big especially at work front. You will enjoy a wonderful professional life and if you are planning to change your job then some really good options may come to your way. This change will be very beneficial for you and take your career to the new heights. Promotion along with increment predicted this month. If you are in business, you will get some unexpected profit. If your work is associated with fine arts, performing arts and theatre, then you will achieve both name and fame during this time. Satisfying time for women professionals as there are possibilities of getting honor, praises and huge success. The monthly predictions for Taurus predicts that in 2018, you will get full support of your family especially of female members. Taurus 2018 predictions says, your spouse will understand your needs and you will enjoy a pleasurable relationship. Help of your life partner will beget good results. Time is good for socializing. You will make new friends and this will bring happiness into your life. For students this month appears to be a pleasant . Especially for those pursuing arts and aesthetics.
April
Keep an eye on your budget this month as your unimportant expenditure will land you in trouble. Avoid lending money in the first half of the month and make a better financial plan. However, things will get settle by the second half of the month and profit from your fixed assets is expected. There are strong indications of buying a new property. At health front, you need to be careful this month. Issues like abdominal infection, indigestion, sleeplessness may trouble you around this time. Also, medical expenses are indicated. According to the horoscope of Taurus 2018, lots of challenges may come to your way at domestic front. Marital life is expected to stay disturbed and there might be some differences between you and your partner. Try to handle the situation very carefully otherwise things may take an ugly turn. Chances are high of some legal problems. According to Taurus 2018 predictions, some of you may experience sense of detachment from personal life. Time is good for students involved in advanced research connected to alternative medicine.
May
The monthly predictions for Taurus predicts that in 2018, your energy and excitement will increase and you will achieve success in whatever you do. If we talk about your business, you may have to travel a lot this month. Business with foreign countries will give you huge profit. Your export business will continue to grow giving you long term benefits. Professionals in software technology will get tremendous success during this month. Excellent time for the natives in merchant navy or those associated with naval services. Good news for advisors handling government funded projects as chances are high of travelling abroad. Also, time is good for diplomats and liaisons officers working overseas. They are expected to come forward under the favorable limelight. For students, this month seems to be the best as they will taste the fruit of their success. If you are wishing to go abroad for higher studies then your wish might get fulfilled around this time, says Taurus horoscope 2018.
June
Amazing period for people under Taurus sign. Personal life will be blissful and collaborations with sibling will fetch you good results. But children needs more attention during this time. They need to be handled with love care and affection. Adolescent kids need your guidance especially when it comes to their choice of friends. As per the predictions, your finances will stay good this month. You will get new sources of income within the family and enjoy a very good time. At work front, sports person and martial artist will perform tremendously well around this period. Business of equipments related to medicine and surgery, health and fitness will prosper by leaps and bounds. Surprisingly, some of you will experience increased creativity and you will be able to make the best of it. Boon time for creative writers and advertising professionals as lots of golden opportunities may come to their way.
July
As per the 2018 horoscope predictions for Taurus, some problems are predicted this month. At familial front, there will be chaos and confusions. Some misunderstandings are expected among the family members which will spoil the harmonious atmosphere at home. But by the end of the month, things are expected to get better if you deal with the situation with concern and affection. When it comes to work, this month is really very challenging especially for those working in government sector or handling any government project. On the other hand, positive time for scientists and engineers as they will shine and rise high in their career. On health front, your Taurus horoscope 2018 predicts, this month demands extra attention. People with heart ailments and blood disorder needs to be very careful during this time. Carelessness may create some major problems. Avoid unnecessary haste inside or outside home because there are chances of getting injured around this time. There will be increase in courage, valour and aggression. Try to be patient in the tough times and avoid disputes and quarrels.
August
Some tensions are expected from children's side especially their education might be the reason of your concern. You will spend more time with your kids and help them in their academic problems. Stressful love life is indicated this month. Your love partner will be unhappy and there will be disputes and ugly verbal spat. So, you are suggested to be kind and handle the situation with maturity. During this time, you will get full support of your siblings and friends which might fetch you beneficial results. Your finances will stay normal. If you will not get any profit, you will not be at loss. Personal and work related journeys are on cards. Your Taurus horoscope 2018 predicts, Students appearing for competitive exams will perform well and get the fruit of their hard work and secure good marks. Also, students participating in competitive exams will get huge success. Good time for those connected with back-end operations in IT and IT enabled services, playwright, docu-drama specialist, off stage theatre, film artists and street theatre artists. Some positive developments are expected in their career this month.
September
Take special care of your health this month otherwise your careless may create some serious health related issues. Additionally, take some time out for workouts and exercise in order to keep yourself fit and fine. Health care professionals, especially paramedical will benefit you around this time. Also, legal advisors connected to health care will shine and make the best out of this month. If your business is related to pharmaceuticals then you will be able to make good money this month. After a long struggle, women entrepreneurs will get a huge success and get the reward of their hard work. If we talk about your familial life, children will bring happiness to your life. No educational hurdle will trouble them as per 2018 Taurus horoscope and they will perform well in their academics. There will be peace and harmony in your family. Give some more time to your life partner and make your bond stronger.
October
Health related problems will trouble you this month because of your wrong lifestyle. Callous attitude may cost you. You will unable to take proper rest due to excessive workload which will lead to major issues. This month you will not have to face financial challenges. You will get back your blocked money and all your personal loans will be cleared. Avoid new debts and investments in new ventures. 2018 Taurus horoscope says, you will be able to save more but your household expenditure will also get increased. If we talk about your family life, you need to maintain a good balance. Though your domestic life will be peaceful but family members may not be very happy. A healthy discussion is the best way to resolve all the issues. Time is good for people in Judicial services as success may come to their way during this period. Also, activists involved in conflict negotiation will gain respect and reputation.

November
Taurus sign is suggested to stay alert financially during the beginning of this month. Household expenditure will increase which will lead to financial crunches but with the the help of better financial planning you will overcome these monetary problems easily. Time is favorable for all the relationships including marital and friendly. 2018 Taurus horoscope predicts, at domestic front, you will enjoy a good time with your family. Success of your spouse on professional front will keep you happy. He/she may gain both name and fame as well. Work related journey to a foreign country is indicated during this month. Also, he/she may get into a new job related to transnational corporations. Students pursuing advanced research in psychological studies will do extremely well. If you run a business in partnership, you need to be careful during this time. Though your partnership will fetch you fruitful results but mismanagement of resources may lead to some issues.
December
Surprisingly, your interest will increase in spiritual activities. Also, your spouse will get inspired by you and he/she may get inclined towards spirituality. Your marital life will blossom and you will enjoy greater intimacy than before. On the other hand, some of you may feel lack of self-confidence while others may experience stressful family life. If we talk about your finances, this is an excellent period and financially you will remain strong. Luck will stay on your side and you will earn more than the invested hard work. You may buy a new property and there might be an increase in immovable wealth. Also, some huge profits are expected in business this month. Banks, insurance sector and other lending agencies will grow tremendously during this time. People connected with this industry will get more benefits.