Love Horoscope 2020
Love Horoscope 2020 Is here with the future of your love life. Discover what the new year 2020 has in store for you. Read these predictions based on Vedic Astrology.
Love is a beautiful journey, and Love Horoscope 2020 is here to make this trip sweeter and even more pleasant. Discover how happy your romantic life will be, in the months to come. Will Taurus natives finally tie the knot with the love of their life? Will Scorpions' search for their soul mate come to an end this year? The answer to all your questions and more are given below. Along with love, you can also learn about the future of your marital life with these predictions.
So, without further delay, let us move on to the Love Horoscope 2020.
हिंदी में पढ़ने के लिए यहां क्लिक करें
Aries Love Horoscope 2020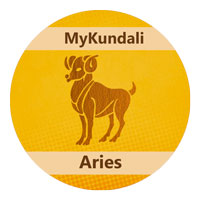 Aries Love Horoscope 2020 is indicating an average yet romantic year ahead for the natives. However, this will require efforts from your side as well. Single natives may find an end to their search for a perfect partner at the beginning of the year. However, it is advised that you not be hasty in proposing to them. Test them thoroughly first.
The middle of the year can bring arguments in your love life. Anyhow, do not let the dispute increase enough that it causes a rift between you both. On the other hand, you can plan a vacation with your beloved near the year-end. This trip will bring you both closer.
The year will be full of hopes for married natives. However, you can find your spouse boring at times. In such a scenario, you need to understand their thought process, and you will find yourself falling for them, once again. Aries natives hoping to get into a love marriage may get positive results this year. Even so, if your family is unhappy with the match, then don't pressurize them. They will learn to accept your love with time.
Taurus Love Horoscope 2020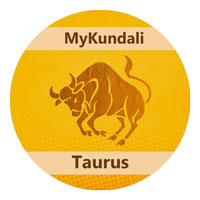 The year ahead will be full of ups and downs for natives, says Taurus Love Horoscope 2020. Your relationship will feel like a burden to you, at times. As a matter of fact, the year will begin with more fights and less love for you and your partner. Your beloved may get upset with you over nothing. In such situations, the best decision for your relationship is to talk lovingly with your lover and calm them down.
If you endure these adverse conditions at the beginning of the year, patiently, then the rest of the days will turn out to be in your favour. The time of March-April can bring someone special in the lives of single natives, whereas others may tie the knot in April to June.
Married natives will have a year of mixed results. August, October, and November will bring an increase in romance in your marital life. However, you will need to be careful about your spouse's health near the year-end.
Gemini Love Horoscope 2020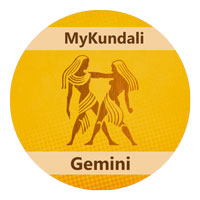 Gemini Love Horoscope 2020 is indicating a happy year ahead for natives. Love will blossom in your life, and the tales of your romance will be discussed everywhere. As long as you remain in the limits of decorum set by society, your name will not be besmirched amongst the people. This year is also excellent for love marriage. If you have been thinking about it, do not waste any more time.
Now is the time to remove the 'I' from your relationship and introduce 'We'. Your beloved should matter more than your ego in this partnership. As for married natives, the year will be an average one for them. Though there will be a decline in the health of your spouse as the year begins, and you will worry about them. However, by the time mid-year rolls in, everything will turn out good, and your marital life will become more pleasant.
The months of April, November, and December will be demanding, and you may have to face challenges in your married life. Thus, it is advised that you give your partner all the time they deserve.
Cancer Love Horoscope 2020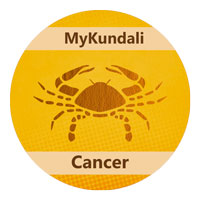 Cancer Love Horoscope 2020 is pointing towards a year of mixed results for the natives. Where, on the one hand, romance will prosper between you and your beloved, on the other small things can cause stress between you both too. However, one must always remember that the strength of a relationship is tested only in adverse conditions. Therefore, even though you will have to face some difficult circumstances, yet they will only help you in understanding your love better.
You can receive many surprise gifts from your lover this year. In the same vein, you should also bowl them over from time to time by giving them gifts too. Newly married Cancer natives will have a great year ahead, and some of you may even go on a golden trip with your partner. This vacation will bring another wave of freshness to your marital life.
During the middle of the year, some of you may feel as if your spouse is not giving you enough time. But this is not the truth. You need to try and understand their problems as well. Moreover, you should make attempts to aid them in getting rid of these issues.
Leo Love Horoscope 2020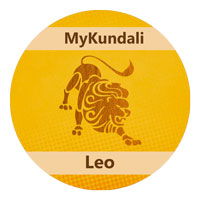 This year will be very influential for your romantic life, says Leo Love Horoscope 2020. Your love life will be full of happiness and bliss this year, yet you can get miffed with your partner over little things. They can also get upset with you due to this behaviour. The last quarter of the year will be crucial for your love life. Natives thinking of a love marriage should begin the preparations from the very beginning of the year.
On the other hand, married Leo natives will attain something new this year. It can also be a gift from God in the form of a baby – the greatest pleasure of life you have received so far. Support your partner completely, and take care of both the baby and the mother during pregnancy.
Virgo Love Horoscope 2020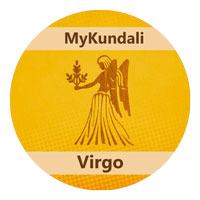 Pleasant and sweet are the terms Virgo Love Horoscope 2020 is describing your romantic life with. This will be an excellent year for natives in love. You can bring your relationship to a new level. Some Virgo natives may get the chance to meet their lover's family finally. Whereas those who have just entered a relationship will get to learn many things about their partner.
You can find yourself making specific promises to your beloved. However promising and doing are two different things, and you may discover that fulfilling your commitments are slightly challenging. However, fret not, because, in the end, you will accomplish them. The romance and affection between married natives and their spouse will also increase. However, the mid-year may bring some ups and downs in their married life.
If you are hoping for love marriage, then the year-end may bring happy tidings for you. In the same vein, other Virgo natives of marriageable age can also get some wedding proposals.
Libra Love Horoscope 2020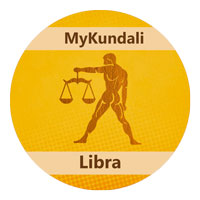 Libra Love Horoscope 2020 is bringing an average year for natives, and romance will prevail in your life. Even though the first month can bring some problems for natives in love, and married natives will also worry about their partner's health. However, by the time February rolls in everything will go back to normal. Your love and affection will act as a balm on your spouse's health issues.
Ensure that you do not anger your lover much; otherwise, it will ruin things. Even if they do get upset with you, quickly woo them over with your charm, and maybe a sweet gift. Married natives will also have a joyous time as their spouse progress in their workplace.
Scorpio Love Horoscope 2020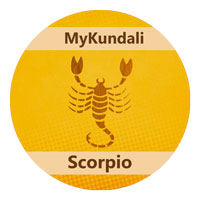 Scorpio Love Horoscope 2020 is pointing towards an exceptional year for natives. Those who are still on the search for their soulmate may meet someone at the beginning of the year. However, you need to keep your passion in check and remember that any step taken in haste can also turn hurtful for you.
On the other hand, those who are already in a relationship may get into some arguments with their partner. Moreover, a third person can also create a rift between you and your lover. Despite this, you need not worry because your true love will not let your partner go far from you. It is advised that you do not keep anything about your beloved in your heart – say it to them.
The year-end can bring several love affairs for you, which will turn your life upside down. On the flip side, your ego can upset your spouse. Hence, this is the time to abandon your anger and ego.
Sagittarius Love Horoscope 2020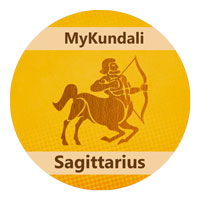 This will be a pleasant year for natives, says Sagittarius Love Horoscope 2020. You and your lover will be wholly devoted to each other. However, as the year begins, they can get frustrated with some of your habits. Whereas, during the mid-year, they will feel as if you are not giving them enough time. If you are working, you will really not be able to give your beloved the proper time, due to an abundance of work. Yet, you need to maintain a balance between your love and professional life.
Additionally, you should also remember that giving love and respect to your partner will also get you the same from them in return. Moving on, single Sagittarius natives may find themselves falling for a friend this year. Whereas, married natives need to pay more attention to their spouse's health, as particular negative changes in the same are probable.
Capricorn Love Horoscope 2020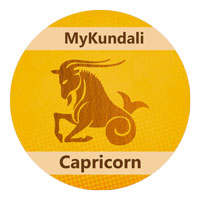 The coming year will be good for natives, on the whole, says Capricorn Love Horoscope 2020. The year will begin pleasantly while great bliss will prevail over your love life in the middle of the year. And by the time the year ends, you can take your relationship to a new level. However, you also need to remember that a relationship established by a third person can go wrong too.
Student natives who are in a relationship need to be careful this year because your love life can cause obstacles in your studies. Therefore, create a balance between your education and romance. On the other hand, Sagittarius natives who love someone and are still waiting for the right time to propose to them should take the step now as positive results are promised.
The months of April and December will be favourable for your spouse. A decline in their health is possible in this duration; therefore, you need to keep an eye on the same. Natives in love who are hoping to marry their partner may finally tie the knot in the last few months of the year.
Aquarius Love Horoscope 2020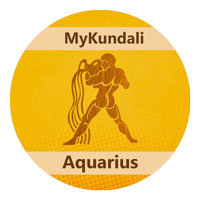 Aquarius Love Horoscope 2020 is indicating a time full of misgivings and apprehension for the natives. Your lover may have to go far from you for a few weeks this year. In this duration, you will be anxious and negative thoughts about your love will fill your heart. Even though communication will persist between you through phone or social media, yet you will feel as if your beloved is not paying enough attention to you. Do not let these misunderstandings take possession of your heart, and trust your love.
On the other hand, married natives can go on a long-distance trip with their spouse. You should get a unique and valuable gift for your partner on your anniversary this year. This will improve your relationship further. However, you also need to keep an eye on their health during August and September as deterioration of the same is possible.
Pisces Love Horoscope 2020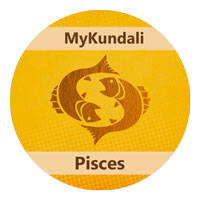 The nakshatras and planetary positions are indicating an auspicious time ahead, assures Pisces Love Horoscope 2020. Single natives will finally find love. Even though this affection will be on both sides, yet do not be hasty in your proposal. Instead, wait for the right time. Some Pisces natives may receive financial support from their lover during the middle of the year. However, ensure that they do not feel as if you are selfish.
At the same time, other Pisceans can also step foot in a new relationship. You will be very serious about this new love in the beginning. But when you see that the other side is not as earnest, then this can hurt you. Married natives need to keep their frivolous thoughts under control because you may find yourself getting attracted to someone other than your spouse. Do not entertain such ideas because they will only besmirch your image in the society. Remain loyal to your partner. This will strengthen your relationship.
With Hopes That This Love Horoscope 2020 Was Beneficial For You, MyKundali Wishes You A Happy And Romantic New Year!