Ganesh Chaturthi 2019: Birthday Of Vanquisher Of Obstacles
This year Ganesh Chaturthi will be celebrated on Monday, September 2, 2019. This day is celebrated to commemorate the birth of Lord Ganesha. Devotees worship Lord Ganesha in order to fulfill their wishes. Lord Ganesha is also known as Vighnaharta. According to the Hindu Calendar, it is celebrated on the 4th day of Shukla Paksha in the month of Bhadrapada. It is celebrated widely across the nation, however Maharashtra state celebrate this festival in the most enthusiastic manner wherein the whole place gets surrounded with the Ganesh Chaturthi wishes and songs.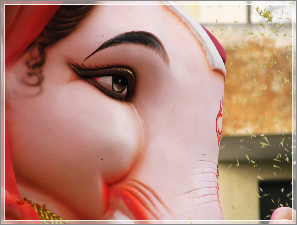 Also known as Vinayaka Chaturthi, it is one of the biggest festivals of Maharashtra and South India. Lord Ganesha's devotees also call him Ganpati and Vighnaharta with love and respect. Because of different names of Lord Ganesha, the day of Ganesh Chaturthi is also called by different names like Vinayagar Chaturthi, Vinayaka Chaturthi, Pillayar Chaturthi, Ganesh Utsav and Ganesh Chauth, Ganpati Utsav.
The grand celebrations of the festival of Ganesh Utsav lasts for up to 10 days. This grand festival of Vinayaka Chaturthi, in the honor of Lord Ganpati, ends on Anant Chaturdashi or on Ganesh Visarjan day. The Ganpati 2019 celebration will end on 23rd September 2019.
Lord Ganesha is the son of Goddess Parvati and Lord Shiva. He is the lord of prosperity, wisdom, and good fortune. He is also called "Vighnaharta" (remover of all troubles) and thus, people worship him before starting any auspicious work or any new venture. Through this article on Ganesha Chaturthi, let's read more about Lord Ganpati and the rituals and customs of Vinayaka Chaturthi. Also, get to the Ganesh Chaturthi 2019 Dates and Muhurat.
Ganesh Chaturthi 2019 Start and End Dates
| | Date | Tithi |
| --- | --- | --- |
| Ganesh Chaturthi Starts | 2nd September 2019 | Chaturthi, Bhadrapada, Shukla Paksh |
| Ganesh Chaturthi Ends | 12th September 2019 | Anant Chaturdashi |
Ganesh Chaturthi Muhurat
| | |
| --- | --- |
| Madhyahna Muhurat for Ganesha Worship | 11:04:28 to 13:37:02 |
| Duration | 2 Hour 32 Minute |
| when moon sighting to be avoided | 08:54:59 to 21:03:00 |
Ganesh Chaturthi 2019: Legends Of Ganesh Chaturthi
Before celebrating Vinayagar Chaturthi or Ganesh Chaturthi, let's first discuss about the legends associated with this festival of Vinayaka Chaturthi.
Lord Ganpati was created by Mata Parvati, by creating an idol of a child from sandalwood paste and respiring life into it. During that time, Lord Shiva was not at home. As Maa Parvati was going to take bath, she gave instructions to Lord Ganpati not to let anybody come in. When Lord Shiva came back, Lord Ganesha didn't let him in, as he was following the order of her mother, Maa Parvati. Also, Lord Ganpati was not aware of the fact that Lord Shiva was his father.
After some time, all the Gods came there and attacked Lord Ganesha, but he defeated them all. After this, Lord Shiva thrashed down Lord Ganesha's head in anger.
Maa Parvati became very angry and she demanded her child (Ganpati) to be brought back to life. By seeing Goddess Parvati in anger, Lord Shiva promised her that he will restore their child's life. All Gods started searching for a head. Their search ended with an elephant's head. Lord Shiva fixed that elephant's head on his body and brought him back to life. Lord Ganesha or Vinayaka is the "Vighnaharta" for demons and "Vighnaharta" for Gods and his devotees.
Ganesh Chaturthi 2019: History Of Ganesh Chaturthi
It's always good to talk about the history of a festival before celebrating it. Therefore, before celebrating Ganesh Chaturthi, let us understand the real significance of this day.
Initially, Vinayaka Chaturthi or Ganesh Chaturthi was celebrated in Maharashtra and some parts of South India, on a smaller scale. Ganesh Chaturthi (Vinayaka Chaturthi) was popularized by Bal Gangadhar Tilak, during the late 19th century. He said that the festival is not only for Hindus, and therefore, should be celebrated by the people of all religions. He did that to built the feelings of togetherness and unity, and also to encourage the feeling of patriotism among Indians. British government did not allow the social gatherings and meetings of Indians, at that time. Still, he (Bal Gangadhar Tilak) encouraged people to come together and show Britishers the power of togetherness. He organized music & dance shows, and programs, which helped in the revival of patriotic feelings. From then, the festival of Vinayaka Chaturthi is celebrated all around the country with full zeal and enthusiasm. The feelings of togetherness and unity will once again revive with the celebration of Vinayaka Chaturthi.
Celebrations Of Ganesh Chaturthi In 2019
Though, Ganesh Chaturthi is celebrated across the nation on a large scale, but the real festivities are seen in Maharashtra. Let's throw some light on the customs and traditions of Maharashtra, along with other regions of the country.
Ganesh Chaturthi : Celebrations In Maharashtra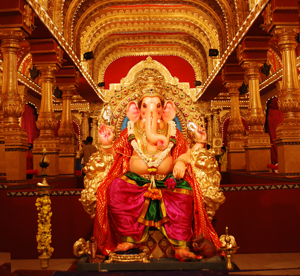 In Maharashtra, a number of large and small statues are prepared by artists, days before the festival of Vinayagar Chaturthi.
Large sculptures are established in different Pandals, on the eve of Vinayaka Chaturthi. These Pandals are organized throughout the city in different localities during the time of Vinayaka Chaturthi.
Lord Ganesha's sculptures are taken by his devotees to their homes, for serving and worshiping the deity. People honor and serve Lord Ganesha for a period of 1, 3, 5, 7 or 11 days, depending on the beliefs of different communities. Honor of Lord Ganesha takes place either in Pandals or at homes. Laddus (Indian sweet delicacy made of sweet condiments), coconut, jaggery, Durva (grass), and red flowers are offered to the lord, as these things are considered to be his favorites. Temples are beautifully decorated and priests (Pandits) usually clad in traditional wears, to offer prayers to Lord Ganapati. To seek the blessings and glory of Lord Ganpati, devotees observe Ganesh Chaturthi Vrat on the day of Vinayaka Chaturthi. To make the best of this festival, you can also conduct the rituals of this day and observe Vinayagar Chaturthi Vrat.
To seek the blessings and glory of Lord Ganpati, devotees observe Ganesh Chaturthi Vrat on the day of Vinayaka Chaturthi. To make the best of this festival, you can also conduct the rituals of this day and observe Vinayagar Chaturthi Vrat.
Last day of Vinayagar Chaturthi celebrations is known as Ganesha Visarjan. On this day, a procession is carried out throughout the city. The statues and idols of Lord Ganesha which are worshiped throughout Ganesh Utsav, are taken to some holy water body such as river, lake or sea, for immersion. This ritual is popularly known as Ganesha Visarjan.
Many programs like dance shows, orchestra and theatre performances are also organized to double up the celebrations of Ganesh Chaturthi or Vinayaka Chaturthi. Different artists get a chance to showcase their talent on this day. People from different religions participate in the celebrations of Vinayaka Chaturthi with full energy and enthusiasm. Again, we will see these celebrations of Vinayagar Chaturthi in 2019. Worship Lord Ganesha and celebrate Vinayaka Chaturthi with full devotion to seek the blessings of Vinayaka.
Ganesh Chaturthi Celebrations In South India
People worship the statue of Lord Ganpati, made from clay and turmeric in their homes on the day of Ganesh Chaturthi or Vinayaka Chaturthi.
Vinayaka Chaturthi Celebrations Outside India
Vinayaka Chaturthi is celebrated outside India, as well. The Hindu organizations of countries like London, U.S.A, Canada, Philippines, U.K, Mauritius, Malaysia, and Singapore, organize special programs to worship Lord Ganpati on the eve of Vinayaka Chaturthi. People of Indian origin from different religions, participate with full interest and excitement in Ganesh Chaturthi celebrations. If you are residing in any of these foreign countries, then you can also witness and enjoy Vinayagar Chaturthi celebrations.
Ganesh Chaturthi : Dishes Of Ganesh Chaturthi 2019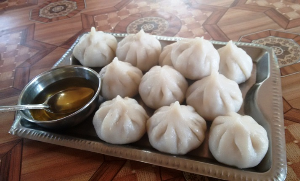 Now, let's talk about some of the most famous dishes of Vinayagar Chaturthi, for celebrating Vinayaka Chaturthi in a more delightful manner.
People who bring home Lord Ganesha for celebrating Vinayaka Chaturthi, offer him his favorite dishes like Modak, Kheer (sweet rice porridge) and other sweet dishes.
Ganesh Chaturthi celebrations are incomplete without these delicious sweet dishes.
Some of the most famous dishes which you can prepare for celebrating Ganesh Chaturthi are:
Motichoor ke ladoo (Boondi Ladoo, favorite dish of Lord Ganesha)
Steamed Modak
Masala Bhaat (special Maharashtrian rice)
Puran Poli (Paratha with sweet jaggery stuffing)
Ghee rice (Pulao with extra purified butter)
Fried Modaks
Bisi Bele Bhat (Sambar rice with lots of spices and vegetables)
Badam Ladoo
Kesari Modak (Ladoo made with Kesar and sweet coconut filling)
Atte ke Ladoo
Sweet Kachori (Kachori with sweet coconut stuffing)
Gujia (sweet dish with sweet stuffing)
Sev Puri
Try preparing these dishes at home, or bring them from the market to add on extra flavor to Vinayaka Chaturthi celebrations.
Environmental Impact Of Ganesh Chaturthi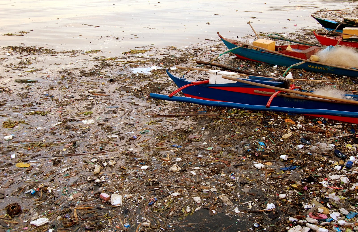 Every year during the celebrations of Ganesh Chaturthi or Vinayagar Chaturthi, a large number of statues of Lord Ganesha are immersed in the water bodies such as rivers, lakes or sea.
The immersion (Ganesh Visarjan) of Lord Ganesha statues is associated with the spiritual values of devotees, but it is not a very good practice for our environment. Statues of Lord Ganpati are made from plaster of paris which are insoluble in water. Also, the paints which are used to beautify the statutes contain heavy metals like mercury, lead, and cadmium. These are very harmful for our environment and cause water pollution.
At some places like Goa, Ganesha statues made from plaster of paris, are banned by the government and people are encouraged to buy clay idols of Vinayaka Chaturthi or Ganesh Chaturthi.
Various advertisements are also published or shown by the government every year, to recommend the use of clay idols of Vinayaka Chaturthi. People are also advised to immerse the idols of Lord Ganpati in water tanks or water tubs, rather than natural water bodies.
Let's come together and take pledge that we will use only clay idols for celebrating Vinayaka Chaturthi.
Celebrate Ganesh Chaturthi with full devotion and holiness to get the blessings of Lord Ganesha. Lord Ganesha fulfills all wishes and removes all the sins of his devotees on the day of Vinayaka Chaturthi.
Try to use eco friendly clay idols of Lord Ganpati for celebrating Ganesh Chaturthi and make the festival nature friendly and less harmful.
Happy Ganesh Chaturthi to all...