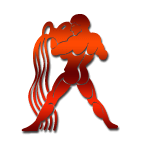 Health: Your health can remain somewhat weak during this month. In the second half of the month, Mars will enter the nith house of your sign and keep aspecting the twelfth house from there which is already under the occupancy of Saturn and Jupiter. This position of these three planets in the Kundli may increase the already existing/chronic health problems. There may be a problem in your eyes. Sleep problems may also be faced. Due to lack of sleep or interruptions in sleep, there may be some other problems related to it. There is a possibility of injury befalling you. There may be pain in the legs as well as your heel. Also, you can be troubled by joint pain. While these problems will cause physical discomfort, your mind can also become irritable. Overall speaking, you need to remain very cautious about your health this month.

Career: From the point of view of your career this month will prove to be full of ups and down. Some planetary positions may give you some good news while others May Watson things for you. The ruling Lord of the tenth house Mars will remain positive in the 8th house on 22nd October because of which you will not get the much desired results. You will work pretty hard but the result will not meet your expectations. Hindrances will keep occurring at the workplace but you should keep in mind not to lose focus and keep working hard. However during the third week of this month situations will become better. Job holders may be able to finally avail our transfer order and this will turn out to be quite favourable. However those natives who run their own business may have to face quite a few ups and down. You may be asked to pay more than the necessary amount of taxes. After 17 october 2021 some positive changes will be seen during this time the planet sun will enter your 9th house because of which you will be eligible to undertake some Journeys which can also pave the way for benefit for you.

Love/Marriage/Personal Relations: Both Mercury and Venus are present in the fifth and the ninth house. This transit of both these planets will make your love life exciting and blissful. Lovers of this sign will get ample amounts of opportunities to spend time together. You can go on dates to romantic places along with your partner. The attraction towards each other will increase further. Confidence in each other will increase, which will deepen the relationship. Situations will be formed and you may hear the wedding bells ringing very soon. This is how lovers of this sign will enjoy the month of October. Now, the month of October will not be good for married people. Month will begin on a weak note. This is because Mars and Sun are sitting in the eighth house of your Kundli. And this conjunction of both these planets is indicating deteriorating relations with in-laws. But yes, the latter half of this month will be good for married people. In the second half of the month, Mars and the Sun will enter the ninth house of your sign, which will result in a very good married life. You can go on a trip along with your life partner and spend some happy and joyous moments together.

Advice: On Saturday, recite Shani Chalisa in the evening under the Peepal tree. Apart from this, light a lamp using mustard oil or sesame oil in the evening under the Peepal tree and circumambulate seven times around this tree. Feed the Sabut Moong to the Cow with your hand on Wednesday. Avoid blue clothes. Donate red pomegranate on Tuesday.

General: The current planetary positions in your Kundli state that this month will prove to be somewhat weak for you. You will get some good results with regards to your career but they will not meet your expectations. If we talk about studies then this month will prove to be somewhat favourable. Your hard work will definitely bear the fruits of success. On the domestic front some classes can occur. Due to being excessively busy at work you won't be able to give the necessary time to your family members. Economic difficulties will also befall on you. Health will remain in low spirits. You will be lucky in love. With regards to the conjugal life of Aquarius native then the second half of the month will turn out to be favourable and you will get the necessary courage and devotion to fight your problems.

Finance: From an economic point of view, the month of October will turn out to be moderate for you. Planetary position and transit state that your financial life can remain somewhat traumatic. There are very less chances of you availing benefit from your regular sources of income. The outcome will not be equivalent to the hard work you have done. Consequently mental stress may surround you. Apart from this, your expenses may also keep increasing drastically. The second half of the month will prove to be somewhat better. Economic conditions will also be better. If you have been thinking of investing your money, then make your decisions very carefully. Do not lend your money to anyone else otherwise losses may be in curd. If you do not maintain prudence with regards to economic matters then it may get out of control for your future.

Family & Friends: During this month, family life will remain turbulent. On the 2nd of October Venus will move into the 10th House of your zodiac sign and from there on what it will expect your 4th house. Other result of this transit your family life will be quite prosperous and there will be harmony e prevailing over family members. The health of your family members will also remain stable. Apart from this Rahu in your Kundli is situated in the 4th house and its influence will not be quite favourable for your family life. Your business will increase with regards to your professional life because of which you won't be able to devote much time to your family. Consequently your family members may remain this pleased with you. You may also have to go away from your family members. The ruling Lord of the second house of your Kundli Jupiter is situated in the 12th house who is accompanied by Saturn and both of them are expecting the second house. The positions taken by both of these planets will not be considered quite favourable for your family life. Some ups and down will prevail over your household. Internal clashes can also take place between family members.