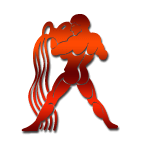 Health: You might have to be extra careful regarding your health during the stretch of this month. Issues like physical pain, fever, headache, etc. would trouble you frequently. You should not be nonchalant about your health, otherwise you might have to face harsh consequences. It will be better for you to take preventive measures to safeguard yourself against health problems. Make sure that you have your meals at time. Also, hydrate yourself and take adequate sleep. You should not overexert yourself. Take medical advice as and when necessary.

Love/Marriage/Personal Relations: The positions of the planets indicate that your love life will be happy and blissful during this month. You will get many chances to spend time with your partner. You might plan a dinner date or an outing as well. During this period, you will get to know and understand each other better. You should trust and respect your partner and their feelings. The people who are looking for an opportunity to communicate their feelings and confess their love to their loved one will be able to do so. Paying heed to the advice of your love partner will help you in the long run. Both of you will support each other in all spheres of life. Your relationship will get better day by day if you are loyal and truthful to your partner. Married couples should be careful during this month as there are chances of clashes between you and your spouse. Differences of opinion might trigger a series of arguments, which will not be easy to deal with. You should be patient in such circumstances if you do not want the matter to go out of hand. Do not get entangled in a war of words with your spouse as it will worsen the situation. Be mature and practical in your approach if you want to find a solution. Do not let petty issues seep into your bond of love. Try to maintain a peaceful relationship with your life partner. A disturbed bond with your spouse might also negatively influence your relationship with your in-laws. Foreign journeys will also be affected. Therefore, you should try to maintain a harmonious relationship with your partner

Advice: You should donate money and cleaning materials like broomstick, phenyl, etc. for cleaning temples. You should also lend your helping hand for the same cause. Donate black colored objects and recite Hanuman Chalisa as much as possible. This will help you to get rid of the problems that might cross your path.

General: You will exhibit a quite serious behaviour during this month and perform your tasks seriously and will work hard to achieve your goals. Your determination will help you to overcome problems and reach your destination, even in case of adverse situations. You will be able to perform well at your career front. Your business will flourish and you will reap monetary benefits. New connections will help you to advance towards progress in the field of your career. Financial conditions will be good during September. Hard work and efforts will eventually pay off. The transit of the planet Jupiter in the Zodiac Sign Scorpio will ensure monetary gains. Thus, you should try to work hard in order to maximise your benefits. Luck will favour you because of the transit of the planet Venus and the luminary Sun in the Zodiac Sign Leo. These transits will also boost up your courage and valour, which will further aid in your career and personality development. You will have the cooperation of your coworkers at your workplace. Do not be a part of controversial discussions. You might have to go on a number of journeys during this month. There might be some extra expenses but an increase in your income will compensate for them. Foreign journeys are likely to give you the desired results. You might befriend some people from foreign land, who will help you in your professional life. You should be careful about your married life. There are chances of conflicts arising between you and your life partner. Frequent quarrels might hamper your peace of mind and make you restless, which will affect other spheres of your life as well. You are advised to maintain a cordial relationship with your spouse. Your enemies will try to lay obstacles on your way to success. You should try to overcome them with all your might. Even if you fail during the initial stages, do not let the failures dishearten you. Continue trying until you get to achieve your goals. Try to stay away from such matters that might trigger arguments and controversies. You will not be worried much about your children and their future. Their good performances will make you a proud parent. Your children will look up to you as an example. Inculcate moral values in them. If you are related to the field of academics, you are likely to perform well. Your love life will be peaceful. You should not utter any word of disrespect to your partner as it might hurt their sentiments and ruin the relationship between the two of you. Bring patient and careful will help you to deal with the ups and downs of your married life. You are advised to keep your temper in control if you do not want to spoil your relationships. You might gain possession of a vehicle or a piece of land. Additionally, you will garner honour and praise in the society. You will have an edge over your opponents if you are involved in politics. Gaining the support of the public will be easy for you. Your relationship with your parents will be good. You will understand them well and they will advice you. Their golden words will help you to overcome obstacles and march towards success and make your dreams come true. You might get a promotion or a hike in salary if you work hard for it. Investment in real estate seems to be promising. Your relationship with your family members and relatives will improve. Your wisdom and courage will help you to get what you aim for. The 1st, 10th, 18th, 19th, and 29th of this month might turn out to be problematic for you. You might find yourself devoid of mental peace and as a result, your decision making skills will get affected. You might get aggressive and spoil your relationships. Thus, you should stay away from doing anything important on these dates.

Finance: Doors to success might open for you if you give your best shot. Some important task that has been pending for a long time will be completed during this month. This would ensure fruitful results for you. The real estate sector will serve to be a good platform for making money. You will not have any problem in getting financial rewards for your efforts. Your family members and friends will also help you in your professional life. Their support and guidance will help you to achieve your goals. You might start a new venture or might do some constructive changes in your existing field of work. You should, however, act according to the situation and make decisions with a calm and peaceful state of mind. If you want to make an investment, you can do it with your savings. If you run a business, you might use your pennies for expanding your business. It is likely that you are going to profit because of the investments that you make during the month of September. Your luck will favour you all the way around and so, you can also think about investing in the share market. You will have the support of your spouse and your in-laws will come to your rescue whenever you need. You should unleash your hidden potential if you want to make the best out of this month.

Family & Friends: The family problems that you have been caught in will slowly release you. You will be able to cope up with difficult situations with the help of your family members. You must realise that your family will always be by your side, no matter what happens. Therefore, you must trust your family members and respect them as well. This will help to create a peaceful environment at your home and will bring you closer to your family members. There might be some petty issues that might give rise to misunderstandings but you should not let them seep into your bond. Maintain a harmonious relationship with your family and cater to each other's needs. Help your siblings in whatever way you can. You should respect your parents and take care of them. Their blessings will lead you to success and will be favourable for you in the long run. You should try to spend time with your family members. Do not let your professional life cast a shadow on your personal life. As far as your children are concerned, you need not worry much about them. They will enjoy their lives and will have a good health during this month. They will do well in their line of work and your faith in them will further help them to make progress in their lives. You might get the chance to be a part of an auspicious activity during this month. You will be able to organise it in your home as well. Doing so will help you to bring peace and prosperity to your home.