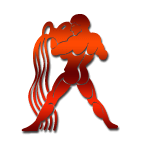 Health: Health may remain somewhat weak during the month of June as the ruling Lord of your twelfth house, Saturn will reside in the same house. At the same time, the ruling Lord of eleventh house, Jupiter is also moving in a retrograde manner which will add more to your troubles. It can be stated that you may suffer from problems like insomnia, stomach problems. Joint pains will also trouble Aquarius natives occasionally. Apart from this, the presence of Rahu and Mercury in your fifth house may give birth to problems like indigestion. However, there are no chances of you falling prey to any major ailments. Even though it is still advised to you take your health seriously. Hence, work as much as you can to maintain your well being.

Career: In terms of your career, the month of June will prove to be rewarding. The situations will be in accordance with your thoughts but you should learn to keep a tab on your ego and temper. Otherwise, some of your rivals may plan and plot against you. You may also have to undertake some journeys to fulfill the requirements at work. Make the necessary preparations beforehand. For business professionals, this time period will be blissful. Foreign sources will also help to earn a good amount of returns. If your life partner is working professional, them he/she may also make beneficial contributions for the betterment of your business. If you have been looking for the right opportunity to start a new business venture, then you should definitely consult your spouse. Refrain from making big investments as the retrograde Jupiter may create prospects for you to incur losses.

Love/Marriage/Personal Relations: For the natives who are in life, the presence of Mercury in the fifth house may generate some splendid opportunities. It will enhance the communication factor present between the two of you. Hence, you will be able to understand each other in a better manner. But the position of Rahu may give birth to some difficulties. In such a situation, you are advised to keep a tab on your behaviour and not to stay in a hurry all the time. Your love life is in your own hands. If you adhere to the solutions mentioned above, then you will be able to make your life more stable. If you are married, then it should be kept in mind that situations will remain in your favour. However, the status of Mars will be somewhat unfavourable at the beginning, but the tensions prevalent in your relationship will come to an end very soon. in matters regarding your children, both of you will remain tense, as there are quite a few possibilities of them staying with the wrong company. However, their mental strength will be commendable along with their logical reasoning abilities.

Advice: During the month of June you should worship Lord Bhairav ​​Nath as a remedy and go to Bhairava temple on Sunday and offer milk along with prayers. Apart from this, you should recite Chalisa of Maa Durga, so that the negative influence of Rahu can be controlled. Additionally, you can wear opal gemstone of the best quality, which can be worn in silver or white gold on your ring finger.

General: Because of remaining affiliated to the zodiac sign of Aquarius, you tend to take time to draw conclusions. It is only after conducting a deep analysis of a particular subject that you take any decisions regarding it. This virtue of yours will be of great help to you during the month of June. But you should remain careful also, as overthinking may generate health problems. Domestic life will keep operating in an average manner. You may also get some good news in connection to your child. Expenses will remain on the higher side. Hence, it would be necessary to keep a tab on them. The presence of Mars in your sign will not only make you influential but also increase your hot headedness to some extent. Thus, remain cautious during the course of this month. Prospects will also get created for you to purchase a new vehicle. Those who are enrolled in government services may get access to a government vehicle or bungalow.

Finance: Factors related to economics the month of June state that you will be receiving mixed outcomes. On one hand, you will be under the benediction of Mercury and earn a significant amount of wealth, while on the other the presence of eleventh house's ruling Lord in its own house may increase your expenses to some extent. As a result, economic status may decline. In such a situation, you should focus on cutting down on certain expenses and increase the inflow of your income. No matter how much you earn, expenses will always be more as the needs keep increasing day by day. Those who are associated with business may produce some good amount of profits, especially in the second half of the month when the transit of Sun takes place in your fifth house.

Family & Friends: After taking a look at the state of domestic affairs during the month of June, it can be stated that the presence of Venus in your fourth house may create prospects for you to remain at the receiving end of familial happiness. Members of the household will nurture feelings of affection and love towards each other. Along with this, the royal planet Sun is also present in the fourth house, which may somehow generate clashes of egos between family members. As a result, chaos may also prevail over the household. In such a situation, you should take an initiative and work for the betterment of your family. Younger siblings may remain in your favour. Although during this time, family's monetary resources will be spent by the elder siblings, which you will also feel bad, it is better to remain calm now and understand things will help you in taking the right decision.