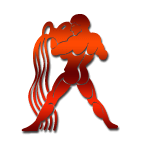 Health: The Aquarians will be blessed with the gift of good health during this month. Despite the uncertainties in economic life, they will have the grace of fitness which is no less than wealth. Your efforts for keeping yourself well will be fruitful, all your exercising, gym, yoga and healthy diet will bestow a comfortable living to you. You may have to take care of your family members during this time as their health will be a matter of concern which will give you a run around to doctors and druggists. Your dear ones and close friends will expect you to assist them to get the best treatment to cheer them up as they may be facing health concerns.

Career: This is a favourable time for the freshers who are seeking good job proposals as you will find your dream profile. The business professionals who are looking for diversification or innovation should prepare their plan now as the layout prepared during this time will bring out the best possibilities and opportunities moving ahead. Ketu is in your tenth house of the profession which will give you deep insights and out-of-the-box ideas for new plans and projects. The tenth lord Mars is in Aries in the third house of the profession which will give you dynamism and energy to work in direction of your desires. You may get some help from your siblings during this time with your business promotion or your upcoming new schemes. The working professionals will find this time to be slow for them, they may get relocated during this time. If you are planning to change your jobs then wait for a while as this switch will not be smooth during this month. Those who are in fields related to Programming, Language, IT Computer and Detective agencies will have commending time.

Love/Marriage/Personal Relations: The love life for you will be a little taxing, you will feel that you are sacrificing your comfort for your lover. You cannot afford to rush or be aggressive in your relationship, your partner will not appreciate any kind of intimacy during this period. You need to control your emotions and passion as your partner may not be prepared to receive warmth and cosiness from you. You may also feel some disturbances in relationships due to time clashes, you may face some misunderstandings due to the same. If you are going through a rough phase in your relationship, then you should pause and take your time to think about how to proceed further, don't be in a haste to break it. Married natives will have to reform a youthful bond with their spouse. You will fall in love with your better half all over again and have a floating wave of romance and cosiness. You will be joyful, youthful and on cloud nine while going out with your partner like first dates. Your fifth house lord Sun is in the ninth house of grace during the beginning of this month. Therefore, those who are planning for family expansion should try now as this time is favourable for conception.

Advice: Apply a Chandan and Kesar tilak on your forehead. Feed jaggery and chapatis to cow. Respect your elders especially grandparents and take good care of them. Donate besan ladoo in old age homes or orphanages. Wear yellow-coloured clothes on Thursdays. Chant 'Gayatri mantra' 108 times in a day.

General: This amiable air sign of the zodiac belt belongs to the planet Saturn. The natives born under this sign are shy to begin any conversation but when they get involved they are very friendly and humorous. They are intellectual people who like getting into healthy conversations and helping people around them. They are flexible as they quickly adapt themselves to the energy surrounding them which makes them the heart of every party. They are quiet when it comes down to listening, they will calmly hear the person and give their wise words of wisdom later. They are energetic and are good at finding opportunities and solutions to every problem, looking around the world as full of possibilities. They get bored easily, if something is not very exciting for them they will leave it in the middle and will not make any effort to wait till it gets completed. They are a seeker of freedom, they require their personal time to charge back their energy so they always need some time alone with themselves. January 2021 for Aquarius will bring mixed results in all the spheres, let's get an insight into all aspects of life and see their horoscope for the beginning of the new year. This month you will need to have loads of patience and wait for the results of efforts and hard work you did in the past. You will have to wait in order to attain financial gains against investments made previously. You will get the fruits of your work but it will take some time. If you are planning to start anything new then this period is favourable. Your expenditure will increase during this month, those who are thinking of family planning should expect some good news coming up for you. You may face some stagnancy and confrontations in your relationships, which is why you will need to sit together and sort out on things and make long term plans to strengthen your bond. You will need to take a step back in your life during this period in order to reflect on your efforts, achievements and plan for a better future.

Finance: The financial situation will be difficult during this month, you will be under burden to make payments. Those who are in debts will find it difficult to pay back during this time. You are advised to not make any unnecessary expenditure. You might get attracted to earn from quick and easy sourcing like speculation or gambling, however you are advised not to get involved in such things as you will be under major losses at the end of the day. The eleventh and second house lord Jupiter is debilitated in Capricorn which is your 12th house of expenditure and loses, therefore, you should not plan to make any investment during this period as the results will land you up in more expenses, and eventually increased debts as there will be no gains from the investments. You may face tough situations during January beginning, however by the end of the month, you may reach the point of equilibrium where your earnings and spendings come to some point of balance. This month may not fulfil your expectations in terms of monetary gain and you may face some losses, you are advised to plan a good budget and use all your resources wisely so that you are able to come out of an unfavourable situation at the earliest.

Family & Friends: This month will bring a big celebration time for Aquarius, they will attend some occasions or plan a grand party which will connect their family together. You will also plan frequent get-togethers or go out on picnics to meet your extended family and make fun memories. Rahu is transiting from Taurus, which is your fourth house. As a result, your mother will be possessive and over-concerned for you during this time and hold high expectations from you. You will spend more time with your mother as she will be too demanding during this month. You will spend on shopping for your family members and plan a long trip with your family, your family life will be great during this month and you will rejoice each moment spent with your dear ones.