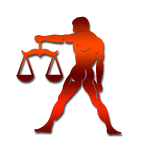 Health: The career and finances will be going too well for you, however, health is the grey area which needs your observation in the beginning of this year. Rahu is positioned in your eighth house, and Ketu in the second house which can give you ailments related to acute throat issues, ear problems, tooth and stomach issues. Your mental health will be fine, however your physical health will demand all of your attention. You will be prone to fractures and leg injuries so you need to be cautious about your physical activities of each day. You will spend money at the hospitals and doctors to have a good treatment. You may not find a good diagnosis despite spending on professionals during this time as it's just about the planetary transitions which is giving you ailment for now. You need to be patient with yourself and ignore the pain as much as possible as it is temporary and will heal itself when time is favourable.

Career: This month you will find success in your endeavours because of your dedication and tremendous zeal of enthusiasm and energy. You will be with uplifting spirits just moving ahead no matter what which will give you the favourable outcomes. Your Jupiter is in Capricorn, the house of Saturn during this time which will give amazing results to the natives related to fields of law, sports or competition. Those who are in fine arts, agricultural activities, journalism, advertising and tours and travel will have a great month. Also, those you are into property business can expect good deals during this time. If planning to start any new project or new enterprise, this is a potential period as you will get quick recognition and good profits making it an easy success for you. Those who are thinking of changing their job should wait as this month will bring promotion or recognition to them in their existing profile. Those who were facing stagnancy in your business in the past will see a sudden growth and movement since this month is all about going with a free-flowing spirit keeping all the setbacks aside and creating a new perspective in anything and everything you are aiming for. Thus professional January will bring abundance in your work life.

Love/Marriage/Personal Relations: Love will be in the air for the romantic buds, you will have an intimate and passionate relationship with your partner. Your relationship is on a growing face and will bring you all the happiness at this time, your bond will deepen and level of trust will improve strengthening your association. You will feel like you are on cloud nine and heaven will be supporting your true bond of love with your partner. Those who are single and searching for someone will find their perfect love during this month. The Jupiter planet of favour is with the love house lord Saturn so your relationship will tie you up in the beautiful bond of marriage, those you are planning to introduce their loved ones to their family this is the perfect time for you as you will get good wishes and support from your family members. Despite warmth in the relationship, married couples may not have cosiness in their bond, you may have fights with your spouse as Mars is positioned in your house of marriage giving high temperament and quarrelsome tendencies. You may have to travel for work leaving your spouse behind thus facing a temporary period of separation. If you were thinking about separation or planning for a divorce then this would be appropriate time to file your case or send the final statement.

Advice: Feed seven grains to the birds every day. Feed chapatis to a brown/black coloured stray dog or if you have a dog at home then take good care of the dog by feeding them with your hands. Offer raw milk and water to the Banyan Tree. Chant Maha Mrityunjaya Mantra 108 times in a day. Do Abhishek of Shivling and Shringar of Maa Parvati. Donate a pair of small idols of snakes to a Shiva Temple.

General: The sign of balance, harmony and intelligence is ruled by the planet of comforts and luxuries Venus. The natives born under this sign are adaptable, tuneful and value life which is good and comfortable to live. They believe in making their life perfect with all the essential things to keep them at utmost comfort, they keep wondering about what's missing and will add that spice for pleasant living. Always adoring intelligence and coming out with a fair deal to maintain equilibrium in all circumstances is their interest. Despite they have insecurities within themselves but to the world, they will always show the confident side of themselves so if required, they will be pretentious to show the perfect picture of themselves. They are true socialites and will always be at their best with all the required sophistication and impressive public dealing. These air sign natives are extraordinary at taking initiative and launching new things. Looking into the January 2021 insights for this impartial and beauty-driven sign Libra. You will be open to new ideas and will follow a good balance between your mind and heart to come up with creative thoughts in your profession as well as personal life. You will inspire people around you with your cheerful disposition and expansive approach to dealing with things. You will have innocence and warmth feelings for your loved ones and will have profound feelings for your lover which will make your relationship at its best. You might face some transformation in your relationship with your spouse but you will be on the go to make it better at every condition. This would be a perfect time for you to paint that beautiful picture in your big canvas of life. You will have that dreamy and maundering month aiming and achieving the sense of perfection in your personal life. You will be up with expansive energy and look into innovative ideas to enhance your finances and have monetary gains. You might not get that excellence in your health during this month but you will give away free-flowing energy, embracing all challenges and coming out of it at your best.

Finance: The economic life will be good for the comfort-loving Librans, you will invest in property or even properties during this time. You may also invest in some agricultural land for commercial purposes as Saturn is well-positioned in your fourth house of land providing its grace and blessings. The new projects will bring financial abundance and will improve your inflow of income. If planning to invest in mutual funds or any long term funding them this period is auspicious as the results of your financing will bring good results in future. The house lord Venus will be in your second house of income at the beginning of the month which has a good sign of saving your remuneration. You will invest in a new project or expansion of your business during this month. January will be very promising and will bring prosperity in your life.

Family & Friends: The Librans will be at their best making cordial relations with their family during this month. You will be doing well and will be having a smooth time with your friends and acquaintances. You will go out for luxuries shopping and take care of the comforts of your family members. The Venus will be in the second house during the beginning of January which will give you celebration time with immediate family in the beginning of the new year. You may go out on a short trip with your family or may go to pay a visit to any of your distant family members or a friend, you will go all unplanned but will have a fun time together . You may celebrate the purchase of a new house or property related to the house as Jupiter the planet of grace will be in your fourth house during this time. You will get occasions to go out often to parties and short picnics , and all you will get is that perfect family time which you are always longing for in this month of January.