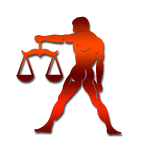 Health: In the case of health, the month of June will bring mixed results for you, because your health is going to be full of ups and downs. The owner of your zodiac sign will remain in the eighth house throughout the month. Also, in the first half of the month, Sun is going to be with him. In such a situation, there is a possibility of physical suffering. At the same time, an exalted Mars for your zodiac sign will leave from fifth house and enter the sixth house. This situation also will not be more favorable for you. In such a situation, you will have to especially avoid blood related problems and some such problems can affect women, which are caused by women only. Additionally, the combination of Saturn and Jupiter in the fourth house is capable of giving you problems related to the lungs and chest. Keeping all these conditions in mind, you should avoid ignoring even the smallest health problem.

Career: Talking about the career of Libra native it can be stated that the ruling Lord of your ninth house has taken rest in the same house. During the second half of the month, the transit of the Sun will take place in the same house and Mars will move into your sixth house. All of these planetary positions indicate that situations at the workplace will remain prosperous for you. There are also chances of you to get hold of a transfer order. This new job of yours will do wonders for you in terms of career advancement. The aspection of Saturn and Jupiter on your tenth house will make you an expert. People will come to you for advice and your dominance will also prevail at workplace. However, the initial half of the month should be a period during which you should remain cautious. Do not commit any mistakes with regards to your work at this time. The second half of the month will prove to be fruitful.

Love/Marriage/Personal Relations: For matters related to love and romance, this week is expected to start on a gloomy note. Avoid the habit of doing everything in a hurry as the presence of Mars in your fifth house may generate ugly spats between the two of you. In such a situation, the risk of separation seeps in. Hence, it would be better if you do not meet your partner during the initial days of this month. Try to arrange a meeting with your partner when the planet Mars moves into your sixth house. Because of this planetary movement, the problems prevalent in your love life will disappear and it would also be easier for you to deal with them. However, your beloved will be seen making unending attempts to please you so that the smile never leave your face. If you are married, then the initial half of the month may prove to be beneficial. You may jointly get hold of an achievement with your spouse, which may be primarily related to your professional life. He/she may also obtain some economic profits and it will provide betterment to your financial status. As you set foot in the second half of this month, the ruling Lord of the seventh house, Mars will move into your sixth house. Due to this, life partner may encounter health problems or take certain overseas trips to fulfill the requirements at work. The saving Grace is that it will not have a negative impact on your relationship. So taking all of this into account, it can be said that the month of June will prove to be propitious for conjugal lives of Libra natives. Mutual understanding towards each other will increase. At the beginning of the month, your children may remain distracted from studies, but as the days pass by, the situation will improve and they will make progress in their respective fields.

Advice: During this month, you should serve cows (Gow Mata) regularly as a remedy and feed them with jaggery and flour. Additionally, donation of jaggery, gram and red lentils will be better. You should chant the Beej Mantra of Shri Shani Dev ji "oṃ prāṃ prīṃ prauṃ saḥ śaneścarāya namaḥ" regularly. Go to Bhairav ​​temple and offer sweets and share it among people.

General: Natives belonging to the zodiac sign of Libra are specially advised to take care of their health during the month of June. It has been said because the ruling Lord of your sign is taking nest in the eighth and remains in conjunction with the Sun. In such a situation, some of your top secrets may come out of the closet, which may add dents to your image prevalent in the society. Hence, keep your ears and eyes open during the entire month. If you have committed any mistakes, then do not hesitate to accept it as it will earn you the favour of many people. You may also visit any holy place or river in the stretch of this month. Long distance journeys will generate a thrill in your mind and you will have some new schemes in your mind which will help you to earn money in the long run. You can also renovate your house during the stretch of this month.

Finance: If we take a look at your economic life, then it can be said that you will receive monetary profits in an ordinary manner in the month of June. this will be made available to you because of the blessings of Lord Mercury. Meanwhile, the presence of Mercury in the ninth house will strengthen your luck. Profits will also be earned from foreign sources. Rahu of the high sitting together will tell you ways to earn money with many tips, which will be useful for you in future. There will be a cut in your expenses, due to which you will be able to balance your financial position despite decreasing your income, but you may face some money loss due to Venus and Sun sitting in the eighth house. To avoid this, invest your money properly and prefer long term investment over short term investment.

Family & Friends: Talking about the domestic life of Libra natives, it can be said that the conjunction of Saturn and Jupiter will have mixed outcomes in store for you, but the problems will decrease as compared to before, because of your own efforts. You will pay attention towards your domestic life and try your level best to put an end to the problems prevailing in it. As a result, they will begin to disappear slowly and your stature within the household will also increase. If you have been residing in an ancestral home, then you may think about renovating it during the stretch of this month. Younger siblings will be the reason for your happiness. Some good news will be received from your maternal family members. Meanwhile, your father's behaviour may remain questionable during this month and mother may remain afflicted with some health problems. Hence take care of all the aspects mentioned above and witness the prosperity of your family life.