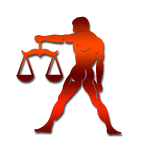 Health: Your health is also expected to remain in low spirits during October 2021. You will lack the necessary freshness required to keep things going. Fatigue or any other kind of problem makeup troubling you. It will be primarily because of Mars which is situated in the twelfth house of your sign. Apart from this, Mercury retrograde will also take place in your twelfth house on the 2nd of October. Both of the situations of these planets will make you face severe physical difficulties. If you have been suffering from any chronic disease, then it may escalate during this month. You may suffer from any eye disorder or insomnia. There are also chances of you falling prey to an accident. Apart from this problems like fever and headache may also keep troubling you.

Career: With regard to the professional life of Libra natives, October 2021 is quite a favourable time. You will get the desired success at your workplace because of which you will remain elated. You will speed up your efforts in order to make it to your goals. In your Kundli currently, Jupiter or Brihaspati is aspecting the tenth house which is creating prospects for you to excel in your professional life. Your senior professionals may remain pleased with your work and may even hand over some new responsibilities to you. A promotion may be on the cards. Those natives who run their own business may come across a somewhat unfavourable time during the first half of October 2021. However, you should keep up the hard work and not lose faith and success will be yours very soon. Business professionals will get a grand new order during the second half of the month and your trade venture may even get expanded. Relations will get established with some new clients.

Love/Marriage/Personal Relations: For Libra natives in particular, this month will not be quite favorable for love relations. The poor condition of your family life will be clearly seen in your love life. The planetary transits and positions also do not seem to quite favour your love life. There will be no warmth in your relationship. There will be no relevant sweetness in the relationship, so that your heart can remain filled with love. The conjunction of the Sun and Mars in the latter half of the month will change things for the better. Anger will definitely cause problems in the relationship. Try to keep a tab on your nature. The beginning of the month will be very favourable for married natives. But it is also worth noting that the whole month Mars will be on the seventh house. Mars, the red planet will make your life partner's nature fierce, which will bring tensions in the husband-wife relationship and this will lead to family debates. Try to avoid futile disputes. Be patient if your spouse remains angry with you. This is the only way to not let conditions worsen.

Advice: You should start chanting the Beej Mantra of Venus every day starting from Friday. Worship Mata Mahalakshmi and chant her mantra on a Sphatik Mala. Offering flour to ants on Saturday will also be beneficial for you. You should wear a good quality Opal or Diamond gemstone. If possible, feed the Chickpea Lentils or Chana Dal to the horse.

General: Apart from career and academics, the month of October will remain somewhat dull with regards to the other aspects for Libra natives. You may face some severe financial crunches during this month. There will be a constant struggle in developing the right amount of balance between the inflow and outflow of your resources. The second half of the month will be favourable with regards to your trade Ventures. Family life will also be full of ups and downs. Debates and classes will take place with life partners. Domestic environment would get polluted. However your societal stature will increase. Love relations may also face a blow during October 2021 and you may have to face some health difficulties as well.

Finance: From an economic point of view, the month of October will not turn out to be quite favourable for Libra natives. Situations will be quite adverse at the beginning of the month. The royal planet Sun and the red planet Mars are present in the twelfth house of your Kundli. The position taken by both of these planets cannot garner any positive results for your economic side. Consequently, your expenses will increase drastically. Apart from this, Mercury in retrograde motion if present in your twelfth house which is indicating an increment in your expenses. At the same time, your income is also likely to decrease. As a result of this, mental tensions can increase. The most important thing would be to remain extremely alert and careful during this time. Keeping a tab on your expenses would be the second best thing to do.

Family & Friends: Your family life will be full of ups and downs. The second house of your sign is under the Occupancy of Ketu. Because of this, the domestic environment will get polluted and clashes will take place between family members. Try to remain patient as the times can be quite trying. Saturn and Jupiter are seated together in the fourth house. This conjunction of both these planets indicates that your family will be connected with a social cause in this month. You can also actively participate in the welfare works of the society. It will only provide an increment to your and your family's reputation. This will have a positive effect on the family environment and some amount of relief will be granted from this ongoing stress. You will get the full support of your siblings. This will provide some mental peace and you will finally be free of stress.