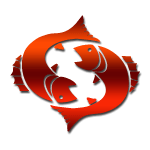 Health: You might have to face problems related to your stomach. Thus you should be very careful about what you eat. Avoid junk foods and oily foods. Include fresh fruits and nutritious foods in your diet. Otherwise, gas, acidity, constipation, etc. might put a strain on your health. You might also succumb to heart problems. Follow a regular exercise regime to keep yourself in good shape.

Love/Marriage/Personal Relations: Your love life will be romantic and passionate during this month. You and your love partner will get to spend time together. The love between the two of you will grow stronger day by day. You should realise that too much involvement in your professional life might create a rift between you two. Thus, you must not let it overshadow your love life. If you are in love with someone, you might get the chance to speak your heart out to them and express your love. It is likely that your feelings will be reciprocated and you will get the love that you have been looking for. If you are into a serious relationship with someone, it might turn into the sacred bond of marriage. Thus, you should not miss the chances that you get during this month to communicate your thoughts to your love partner. Those who are married will lead a happy married life during this month. You will have a good relationship with your spouse. They will be your pillar of strength and will support you through good and bad times. Your relationship with your in-laws will also get better during the span of this month. You should respect your life partner. Do not indulge in unnecessary arguments with your spouse if you do not want to face problems in your marital life.

Advice: You should observe fasts and devote yourself to worship or Puja to overcome the problems in your life. Donating yellow colored objects on Thursdays will be good for you. You can tie yellow colored objects in a yellow colored cloth and donate it to a needy Brahmin. This will help you to maximize your profits and minimise your losses. Feed jaggery and gram pulse to cows. Doing this will help you in the long run.

General: You might feel uneasy and restless during the course of this month. You should try to compose yourself, otherwise, you might end up going through a tough phase because of lack of mental peace. You should not act lazy as it will negatively influence your work. Be punctual and try to complete your tasks on time. This will help you to take the right decisions at the right time. You might be a bit low on confidence and as a result, you will depend on others to lead. You should try to get rid of this negative trait of yours as it will serve only as a hindrance in getting success. You should be responsible about your work and should fulfill all your duties honestly. The transit of the planet Jupiter in the Zodiac Sign Scorpio will make your luck favour you and as a result, your benefits will be amplified. You will get good results in your line of work. Unnecessary tension and stress will have an adverse effect on your professional life. You might end up quarreling with someone at your workplace, which might spoil your professional relationships and taint your image as well. Thus, you should try to keep yourself calm. Control your anger and do not speak disrespect or abusive words. Going on journeys will yield positive results for you in the end. Your married life will be happy and blessed. You will have your partner's love and support, which will motivate you. Journeys undertaken with the aim of monetary gains are likely to beget the desired outcomes. You will have an upper hand over your enemies. However, you should be careful about their motives and actions. Your children will do well and enjoy their lives. Students will come up with flying colors in their examinations. You will be able to shape up your career if you work hard for it. Those who are employed in the private or public sector are likely to receive an increment, bonus, incentive or any other reward for their performance. If you are a politician, you might have to work hard for achieving your goals. Your opposition will try its best to conspire against you and defame you. You should be alert and should not let them succeed. The period might be tough for you but you will be able to cope up with it if you try. The health of your parents might degrade and should therefore, be taken care of. Useless arguments among your family members might disturb the harmonious environment if your home. The real estate sector seems to be a good option for you to make money. You should stay away from issues related to property. Try to rely on your own knowledge, experience, and understanding. Have faith in yourself and your own abilities. The 3rd, 4th, 12th, 13th, 21st, and 22nd of this month look to be inauspicious for you. Your stress and tension will be on the rise in these dates. As a result, you will not be able to perform your tasks well. Thus, you are advised to avoid doing important tasks on these dates.

Finance: You will get many golden chances that will give a new and better direction to your career. You should not miss any of them. You are advised not to procrastinate, otherwise, you might have to repent it later. There are chances that you might have to go on many journeys during this month. As a result, you will not be able to spend much time at your home. Therefore, it is very important that you maintain a balance between your personal and professional life if you want your life to go on smoothly. There might be some problems but you will be able to tackle them if you act wisely. You will earn well at your career front. If you want to start a new venture or expand an existing one, you should drop your plan of doing this in September. For your betterment, you should do postpone such a plan. This will help you to safeguard yourself against losses. Try to do your best with whatever you have. Performing your tasks diligently will help you to get good results. You will have the support of your family members and as a result, you will be highly motivated. If you are currently into a job and want to start a side-business, you can give it a go. The planetary positions seem to be favouring it and as a result, you will be able to earn huge profits. Stay away from negative people and do not indulge in illegal or unnecessary transactions. Trust yourself and use your experience and reasoning skills before making a decision. This will help you to grow and develop at your career front. Do not invest your money in property sector, otherwise, you will suffer losses.

Family & Friends: You might get entangled in family problems during this month. There are chances that misunderstandings might surface up and tensions can come into the forefront. Unnecessary discussions will trigger arguments and create problems. Therefore, you are advised to avoid being a part of such kind of discussions. You should also advise your family members to trust each other and stay united. In times of need, you should try to calm down your family members if they ever turn up against each other. The transit of the shadow planet Rahu in the Zodiac Sign Gemini will create problems among family members and hurdles in acquiring possession of land, vehicle, etc. Therefore, you should be ready to tackle the adverse situations that this transit poses. Your relationship with your parents might get affected during this month. Their health status might deteriorate and this will become a major cause of your worries. You should take care of them and try to establish a cordial relationship with them. Be generous and kind to your siblings and help them when needed. Your children will be the apple of your eye. They will be the source of your happiness and their performance in their respective fields will satisfy you. They will support you and shower their love upon you. You should try to bring peace back into your family.