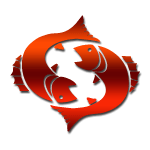 Health: October is issuing some red flags for Pisces natives in terms of health. You should remain careful as multiple problems can befall you. Sun and Mars are situated in the seventh house of your Kundli. In addition to this, on 2 October, the retrograde motion of Mercury will remain effective. These Yoga of planets can increase skin related troubles. Therefore, if any skin problem crops up, do not ignore it and consult a doctor immediately. On the other side, the transit of Sun and Mars will be in your eighth house during this month. Due to this conjunction of planets, you may have to suffer from blood related disorders. An infection on the skin can occur due to a blood disorder. Boils may get manifested on the skin. Do not hesitate to consult a doctor. As prevention is the best care available, drive or walk carefully on the road as you may fall prey to accidents.

Career: With regards to your career you will face both positive as well as negative results during the span of this month. The initial phase will prove to be quite prosperous but problems will slowly crop up during the latter half. It is during the first half of the month that your senior officials may remain pleased with your work and may offer you a promotion. On the contrary your arrivals may remain active and try to ruin your image within the workplace during the second half of the month. Hence it is advised to remain extremely cautious and careful. those who are running a business venture will come across the favourable time during the beginning of this month. Situations will remain favourable and opportunities will be made available to avail profit. However you are advised to maintain cordial relations with your business partners otherwise losses can be incurred. During the second half of the month you are advised to remain specifically careful. On the 17th of October the Sun will move into the eighth house because of which problems can increase. Along with this on the 22nd of October March will also move into your eighth house because of which the problems may escalate. Consequently e your Rivals may remain active and you should remain wary of them.

Love/Marriage/Personal Relations: This month has the mixed result in store for matters related to love and romance. Both Jupiter and Saturn aspecting your 5th house in your Kundli. The conjunction of both of these planets will bring a sense of tourist to your relationship. The mutual trust between lovers will gradually increase. There will be some kind of death noticed in love relationships belonging to the zodiac sign Pisces. You are advised to stay true to your partner. Do not indulge yourself in any such activity which may ruin the sanctity of your relationship. Also this is the right time to propose to your partner. On the flip side married natives may have to face difficulties during the month of October. It is advised to make each and every move very carefully. Your Kundi is hosting the conjunction of Sun and Mars in your 7000 during this month. Because of these planetary positions your life partner very mean somewhat rude during the initial part of the month. Then maybe clashes of ideas and ideologies which is why you are advised to watch your words before speaking. The Yoga created by both mass and Sun main create health related issues for your life partner. Make sure you take adequate care of him or her. during the second half of the month your relationship with your in-laws may gradually deteriorate. Try to remain calm and patient as the problems will resolve on their own.

Advice: You should wear the Pukhraj gemstone in a gold ring on Thursday at noon on your index finger. It will be beneficial for you to recite Shri Rama Raksha Stotra. Offer yellow flowers and yellow sandalwood to Lord Shri Hari Vishnu. Offer Durvakur to Lord Ganesha on Wednesday. On Tuesday, visit a temple of Lord Hanuman and apply Tilak from his right foot.

General: For natives belonging to the zodiac sign Pisces, you will get mixed results in store. Your economic condition this year will be great. Job holders, business persons as well as self employed people will witness a hike in their existing income. Profits in large amounts will be availed. From the point of view of your career, you will come across beneficial results during the first half, but the latter part may prove to be somewhat disappointing. You are advised to remain careful during this month. In the field of education, you will be seen dodging the difficulties and moving ahead in the path of success. Prosperous results are also in store with regards to Competitive exams. The environment of your family will be turbulent. Try to remain patient as much as you can. Married natives can get involved in fights with their respective life partners. Love relationships will keep operating mundanely. With regards to health, you may face some skin as well as blood related disorders.

Finance: The month of October seems to be quite favourable for your economic front. A considerable amount of money will keep flowing into your hands which will keep you elated and happy. Jupiter and Saturn are present in the eleventh house of your sign, because of which news sources of earning money will be made available to you. Business professionals will also earn well from their trade ventures. For job holders, more than one source of earning money will be made available. On 22nd October, the red planet Mars will move into your eighth house, because of which you may acquire sudden came from somewhere. The money which has been stuck for a long period of time will also come back into your hands. Some secret sources will make economic resources available for you. The beginning of the month will be quite favourable for trade and business persons. Sometimes, you may not get the desired result but the profits and satisfaction will ultimately be yours. Greed should be a trait which should be completely unfollowed by you in this duration. Situations will turn out to be better in the latter half of the month. Some legal systems and reasons might also use your economic resources.

Family & Friends: During this month, the family life of Pisces natives will remain very volatile. Mercury being the ruling lord of your fourth house, is taking a nest in the eighth house of your sign. Due to this situation, your thoughts may fluctuate, which can result in upsetting your relationships with family members and causing unpleasant situations. However, on 2 October, Mercury retrograde will take place in the second house and situations will improve. But despite this, the situations will not be completely under your control. Mutual tensions in the family may increase. Family members may get involved in debates and clashes. Your relationship with your spouse may deteriorate, thereby causing mental stress. But, at the same time, you will also keep receiving the unconditional support of your younger siblings, which will provide some relaxation to your distracted and anxious mind. Planetary Yogas and positions also state that this month will be quite good for your younger siblings.