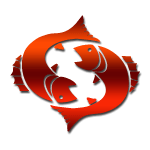 Health: The month of August 2020 is going to be very good for Pisces natives concerning their health, where you will get rid of several health-related problems. However, due to the sign lord being inflicted, do not act irresponsibly and show negligence in your actions. You may suffer from obesity in this period due to excessive laziness, which is why going for a walk or jog daily in the morning and evening can help you cut down on your fat. Drink more juice and increase fluids in your diet. Apart from this, you should also do yoga or meditation this month to keep yourself stress-free.

Career: When it comes to your career, you have to trust your own efficiency and intelligence, because this is what will work for you the most. You must remain careful of the opponents who will be sweet to your face and conspire behind your back. However, when the Sun enters into the sixth house in the second half of the month, you will fiercely face your enemies. Good results will also be obtained from the government sector. Putting in more efforts in business can open the path of success for you, however, it will be fruitful for you to work with the people in the government sector. The lord of the twelfth house is placed in the eleventh house, reflecting monetary benefits from foreign sources and progress in work.

Love/Marriage/Personal Relations: If you talk about love relations, the combined effect of Sun and Saturn on the fifth house doesn't seem to be favourable at any cost. In such a situation, your feelings and actions can be misunderstood in any way, which can upset your beloved for a long time. In the latter part of the month, when the Sun enters your sixth house, things can become a little easier, however, due to the effect of Mars on your fifth house, you will have to remain careful with your words. Overall, try to know and understand the feelings of your sweetheart and treat them well. Some natives may get a chance to hear wedding bells during this time, as Jupiter is aspecting the transitory planets Venus, Mercury and Rahu. If you are married, consider the situations to be a bit delicate during the first half of the month. However, the latter will be better for you and there will be marital prosperity in life. You, along with your life partner and family, will take some important family decisions for a better future and spend a good time with your family. Married life will be better. You may also get to hear good news from children. Any of your children can be rewarded for doing well in studies during this period.

Advice: This month, as a remedy, you should wear the recommended gemstone and install the yantra as per your zodiac sign. Therefore, you should wear top-quality Pukhraj in a gold ring on Thursday under the Shukla Paksha in your index finger. You can also install the Brihaspati Yantra and worship it regularly. Apart from this, regular worshipping Lord Hanuman will keep you away from all the troubles. It will also be very good for you to offer wheat to Lord Shankar on Monday.

General: The month of August seems to be very favorable for Pisces people. In many cases, the month will prove to be better for you, whether it is your family life or field of work. During this time, it will be clear from your attitude that you are confident enough to face any kind of challenge and can steer through any problems courageously. Your agility and strong thinking will take you further in life. This month will be better for students. If you are planning to buy a car for a long time, then your plan will be fulfilled during this time. You can also get a chance to go on a picnic with family members or a party can be organized at home.

Finance: If you look at your financial life, then a sense of harmony will prevail. That is, there will be a synergy between your income and expenses, which will result in good financial conditions. The transit of Saturn in the eleventh house will be very fruitful for you, and when Mars enters your second house in the second half of the month, you will still get favorable results. Because of such planetary positions, you will be able to accumulate wealth. Luck will be at your side, due to which your financial conditions will remain strong. However, you will have to spend a lot of money to fulfill family obligations, so be sure to take care of household needs. You will be involved in religious acts and spend a lot on such events. However, your actions will increase your reputation in society. If you are involved in business, then you must think about making financial investments this month, as they can become a source of long-term profits.

Family & Friends: The family life of Pisceans will be full of happiness this August. There will be a feeling of mutual respect for each other amongst the members, and this strength of your family will reach others as well. Your family name will gain more respect in society. Your kith and kin will also behave in an amicable manner during this time and support you. Apart from this, your younger siblings will become your source of happiness and a part of it, redoubling your joy. On the whole, the unity of your household will be a significant factor this month. In this way, family life will prove to be good. Although, the presence of Rahu can intermittently cause some misunderstandings of which you need to be careful, but on the whole, things will be good. During this time you can plan to buy a vehicle.