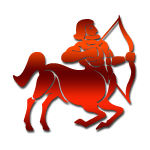 Health: There are hardly any possibilities for any particular concern in terms of your health to occur this month. Occasionally, there can be a sudden encounter with a problem or two. Otherwise, there are no such situations of some big issue to come into existence. But still, you should try to be conscious towards your health. This will keep the future conditions normal.

Love/Marriage/Personal Relations: There is a possibility for the conditions to be likely favorable in terms of your love relations. If you are trying to maintain a warm relationship with your lover/partner, then you can achieve good success. If you love someone unconditionally and want to express your love to them, then you can go for it. You should try to stay away from any unnecessary debates and try to perform any work by having faith in each other. You can also get the necessary support of one another in any field of work. Therefore, the lover/partner should try to clarify their situations and try to maintain an important position in your life. In this month, the situations pertaining to your married life are going to be stressful. Relationship with your life partner can get critical and hence, there are fewer chances for you to get their support. Therefore, you should try to regenerate the mutual harmony between each other better. You should try to stay away from unnecessary disputes so that the conditions are in favor of you and does not create any negative impact on your professional life.

Advice: You can fast and worship on Thursday and donate yellow things during the same. You can offer your services to cows and Brahmins. Get blessings from your Guru and try to walk on the path of guidance shown by your him.

General: During the time of this month, you will be seen implementing your thoughts. You have a systematic of working by adhering to time and circumstances. Therefore, you are likely to get good profits at this point of time. You come in huff early and due to which you have to suffer losses. You are less likely to trust someone, but people trust you more. Therefore, you also need to place your trust in others. If you are into some work or business then you should get your work done by taking someone into confidence. Consequently, positive outcomes will usher in. There are good opportunities for gaining wealth and real estate and tasting scrumptious delicacies. In this month there is a possibility for you to achieve good success because of your own efforts. If you are diligent for any real estate acquisition then you may get some benefits in this month. Your relations with your close relatives can also get better. But stressful situations can arise in terms of your married life. Connections with your life partner can get unpleasant and there is also a possibility of your rapport with your in laws deteriorating. But there are good opportunities for you to come across while travelling to an overseas destination. If you are an employee, then there are fair chances for you to get a senior post and position in this month. The support of your favourite friends will also be made available to you. A piece of land, new vehicle or a house can be purchased by you. Help of parents will be received and a jovial bond will get established with them. Problems can also surface in the political arena. Hence, there are fewer possibilities for you to obtain related benefits. In this month, you can come across a lot of strenuous and stressful situations. The situations pertaining to your children can be favorable and can receive good benefits related to their education and studies. Luck will favor you well this month. Along with achieving progress in the areas of business, you can also receive success through outside traveling and etc. In this month, your enemy side is going to be in normal condition and any physical deformities which cripple your existence will also get reduced. You can get the opportunities for obtaining economic benefits. The activities related to your work or business will be prosperous in the second half of this month. You should try to do any work while relying on yourself, which can give you great success. There are also some chances of acquiring real estate property. Access can also be gained to any kind of ancestral property. In this month, the dates 5,6,14,15 and 23,24 can generate stressful situations. In such situations, you should try to do any work while maintaining precautions. If possible try to avoid doing any important work on these days.

Finance: In this month, there are good opportunities for you to gain economic benefits. As the planet Venus is transiting in Leo, it will create better situations in terms of financial matters. If you are trying to gain profits from any work or business, then you will be at the receiving end of propitious results. In this month, fortune can also favor you well. There are good possibilities for you to achieve good profits related to work. If you are making plans to expand something related to work or are trying to give it a better direction, then it can be successful. Do not do any work in haste and do not make any kind of unnecessary decisions. Otherwise, problems can increase. You can make investments in the property sector. If you are working somewhere then you can look out for making investments and can invest in any property sector. This can further make your economic conditions better. Do not intend to spontaneously exchange money with anyone. It can be harmful to you to overtly trust someone, since you have the tendency to trust people very easily. You can achieve good profits by acknowledging the situations properly which arise in front of you.

Family & Friends: In this month, stress may prevail over the familial front. Due to some unnecessary reasons, the mutual harmony between one another can deteriorate. There are also circumstances where your worries in terms of your parent's health can increase further. And because of this, there can be a rise in your economic problems, whereas there can also be tribulations within the house. In such situations, you should try to maintain discipline in your household. Due to strenuous and stressful situations, discord can increase. If you are trying to share something with your family then you can do it after taking a look at the situation and circumstances and you should try to work together to harmonize the relationship between each other. This will make the conditions in your family move in a better direction so that you can make progress in every field. In this month, the conditions will be favorable in terms of your children. You will be complacent with your their education, activities and achievements. Your relationships with your siblings and etc. in the family can get better. And due to this, the conditions in the future can improve. Therefore, it is very important for you to take care so that the mutual reconciliation gets better with each other. Along with achieving good progress in life, you will also give a better direction to the situation of the family.