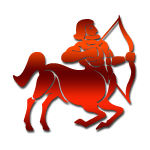 Health: The month of October will be good for you in terms of health. You are not going to have any serious health problems this month. Yes, there may be some minor health problems like colds, headaches etc. These problems continue to come in everyday life, so there is nothing to worry about. Just keep your routine. Spend life in moderation. Keep doing yoga and exercise regularly and take nutritious food. Avoid eating out. Saturn in your horoscope with Devguru Vrihaspati is placed in the second house. This clearly means that if you keep yourself in discipline, then you can be completely successful in getting good health. According to the position of the planetary transit of your horoscope, the health of other family members will also be fine.

Career: The month of October will turn out to be great for your professional life. During this month you will come into terms with some great results. If you focus well, then you will be able to make a tremendous amount of progress in your professional life. On the 17th of this month the king of the Navagrahas or the nine planets, the Sun will enter the zodiac sign Libra. This position of the Sun is quite a positive indicator for native belonging to the zodiac sign Sagittarius. You mean get some benefits from the government. A promotion is also on the cards. Natives who are associated with business will come across a very favourable time. However, they are requested to move ahead with ultimate caution as there will be multiple hurdles standing in your way. You may also have to visit a foreign country to fulfill work requirements. Such journeys will only pave the way for profits.

Love/Marriage/Personal Relations: October will be a good start for love affairs. Cohesion with a partner will be fine. The loving couple will spend a good time with each other. You can also go for a walk somewhere. But the second half of the month is going to be very challenging for love life. The transit of Mars and Sun in your horoscope is in the eleventh house and they are looking at the fifth house. This state of both hot planets will give rise to a conflict in the relationship. Bitterness can increase too much. Loving couples can place severe blame on each other, resulting in deep differences between them. Even conversation can stop. It is feared that the relationship may break up. So, try to do everything possible to avoid controversy in this difficult time. If the relationship is to be saved, it is best to be patient. This month will be fine for married people. The beginning of the month will be good. Overall, there are no serious problems. On October 2, Mercury will enter your tenth house. This Mercury condition may cause mild problems in the relationship with the spouse, but there is nothing to worry about. You will not be able to give enough time to your spouse, due to which he may have some complaints from you. Anyway, a little bit of resentment in the married life, a little bit of respect is going on. Amidst all this, your spouse can get good success in his / her field of work. It will definitely be celebrated. Life partner will like it.

Advice: Always keep a yellow handkerchief with you. Wearing a Yellow Pukhraj of best quality will prove to be auspicious for you. You can wear this gemstone on your forefinger in a gold ring between 12:00 to 1:00 PM on Thursday. Apart from this, chanting the Beej Mantra of Jupiter Dev will also be beneficial for you. Reciting Aditya Hridaya Stotra daily will make you victorious in every field of life. Planting a pomegranate tree on Tuesday will be very auspicious.

General: The month of October will be supposedly great for natives belonging to the zodiac sign Sagittarius. Apart from love relations, you will be seen making progress in each and every aspect of your life. When it comes to love and romance, extreme amount of dedication, patience and perseverance will be required on your part. Great professional results are in store. Business personals registered under this sign will also come across a favourable time. Students planning to pursue their higher education may get some good news. Those who are appearing for competitive exams may get some success. Family life will be quite blissful and the members of the household will be seen supporting one another during this month. Economic conditions will remain quite prosperous. There will be no unnecessary expenses. Health will also remain in good spirits. Follow a proper fitness regime and you will be the owner of great health.

Finance: Your financial life will be very good this month. Regular sources of income can lead to good income. Also, some new sources of income can also be created. The beginning of the month will be very good. The transit of Mercury and Venus in your horoscope is in the eleventh house. Saturn and Jupiter are situated in the second house. This income of planets will increase your income and your bank balance will also increase. After this, the movement of the Sun will be in the eleventh house in Libra on October 17. Mars will also come into the eleventh house in Libra on 22 October. This state of planetary transits is like 'icing on the cake'. Your financials will get better. This is the best time for people who do business. There are good benefits of wealth. Your business will flourish a lot. Hard work is likely to bring more benefits. The income of Sagittarius people will increase this month, expenses will also increase. But these expenses will make you happy. You can buy some new things you like. You can expand the comfort of home. Things that he was thinking of bringing to his house for a long time, he can bring. Anyone can buy a vehicle.

Family & Friends: During this month the family life of a Sagittarius native will turn out to be great. You will remain so satisfied with your homely atmosphere that you're not even notice the presence of the minor inconveniences. You will take care of your responsibilities towards your family pretty well. Some good news may be received from your children. The second house of your Kundli is under the Occupancy of Saturn and Jupiter which is quite profitable for your family life. Because of this the trust factor between family members will increase and so will the mutual compatibility. You may also require some games from the ruling party in power. On 22nd October 2021 the red planet Mars will transit in your 11th house because of which the Internet will be noticed in your domestic place and happiness. You will acquire the full fledged support of your family members and siblings specifically. They will come forward to help you economically as well. However you are advised to remain a bit careful about your parents' health because the fourth house of your Kundli is under the influence of Sun and Mars can create problems for the health of your parents.