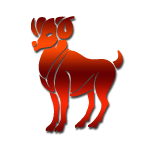 Health: According to Aries Horoscope 2021, your health life will remain better than average since the aspect from planets won't give you any serious health problems. However, you will constantly feel tired and stressed from time to time, due to which irritability in your nature will be seen clearly. Along with this, the aspect of shadow planets Ketu and Rahu on your eighth and second house respectively can cause stomach-related problems. You will have to take special care of your eating habits. Apart from minor issues like blood problems, back pain, insomnia, gas, indigestion, etc., your health will remain majorly good this year.

Career: In the field of your career, Arians will get good results in the year 2021. This is possible since Saturn will remain in the tenth house from your zodiac sign throughout the year and beneficially aspect you. In this case, the influence of Shani on you will turn out to be best for you and as a result, you will be able to acquire better results than before. You will succeed in performing better with the assistance of people from different fields. You will get a chance to get in touch with foreign connections. Along with this, your colleagues will also support you. In order to increase your interaction with foreign sources and incur good profits, you are required to make continuous efforts. If employed, you will be promoted at your workplace, which will make your boss and colleagues happy. However, some problems will arise from the beginning of this year to mid-April. In this duration, there is a possibility of you facing a big charge, which will damage your image. If you are into trade or business, then you may suffer losses this year. However, you will also be seen expanding your business and creating new strategies for profit.

Love/Marriage/Personal Relations: As per Aries Horoscope 2021 predictions, natives in love will get desired results this year. However, the beginning of the year will not be as favorable as you wish. But the time from April to September will prove to be very advantageous for your love life. During this time, you both will remain smitten with each other and can even decide to get married. You will enjoy every moment with your lover, and imbibe a sense of freshness and happiness from within. With this, you both can also plan to go on a good journey. You have to take some precautions during the mid-November, because your love life can undergo stressful situations and your beloved's family will be the main cause of it all. In such a situation, you will need to give priority to your relationship while explaining things to your sweetheart. Disputes with your beloved can arise between June and July. Your excessive usage of phone more than needed will be the sole reason behind your argument. In such a situation, keep your phone away as much as possible when meeting them.

Advice: Wear a Coral gemstone crafted in a gold/copper ring in the ring finger of your right hand. This will help you get rid of blood related disorders. To avoid diseases related to your anus or rectum, it would be appropriate to adorn the Anantmool Root. Read Sunderkand every Tuesday and Saturday. Also, reciting Bajrang Baan daily will prove beneficial for you. This year, pay a visit to any Jyotirlinga with family. It will be auspicious for you to organize Rudrabhishek once a year. Offer Arghya to the Lord Sun daily and bow your head and fold your hands in front of him.

General: Aries Horoscope 2021 for Aries natives reveals predictions about their life along with its multiple aspects. The coming New Year 2021 is going to be full of enthusiasm, opportunities and many changes for Arians. Not only will you be able to fulfil your old, impending tasks this year, but stars will favour you as well. Employed natives will succeed in their endeavors and get favoured by luck, which will help them gain momentum in their careers. You may also have to make many important decisions at this time, which is why you are required to remain stress free before making any decision. The business class may remain a little disappointed this year, since Shani Dev is going to make them work harder Financially, this year will bring mixed results. Where you are likely to incur losses at the beginning of the year on one hand, you will also attain immense wealth during Jupiter's transit in mid-year. Although you may have to spend money on your ill health. Rahu's aspect will also prove to be auspicious for your financial life this year. But for students, Rahu will work towards distracting their attention, which is likely to cause problems in studies. The beginning and end of the year are going to be very good for the students, because they will succeed in their exams, which will make the teachers and family happy. The planet Saturn is going to prove harmful for your family life this year, because from the beginning of the year to August, you may face difficulties in incurring familial happiness. There are chances that you may have to move away from them due to excessive work, which will majorly affect your personal life. Time will not be favourable for parents and siblings. If you are married, then conditions won't favour you much as the tension between you and your spouse will remain intact. Both of you won't understand each other's feelings and will let anger dominate you and your relationship. Time seems good for children, they will get success in their field and their performance will be appreciated. Time will also be good for the people in love, with the possibility of them tying the knot. Your beloved will prove to be helpful for you, which will benefit you. You will plan to go somewhere with your lover, but do not waste that precious time by bringing in other things or talking about something else. Health will improve this year and you may get rid of any chronic disease. Along with your routine, you are required to take care of your eating and drinking habits.

Finance: Talking about the financial life of Aries natives, this year will be a little less favourable than normal. Several challenges will be incurred, which can cause you problems. Initially, financial situations will remain weak. However despite this, you will be seen working hard to improve your financial life and making progress. Time from April to September will be good for you, because during this period, Jupiter will be in the eleventh house of your zodiac sign, which will improve your financial condition and add to your income. Jupiter will also contribute to resolving many of your mental troubles at this time. Between September and November this year, there will be fluctuations in your economic conditions again, which will lead to an increase in your mental stress. After this, a good time will start for you from December, because the presence of Rahu in the second house of your zodiac sign at the end of the year will give rise to multiple opportunities to earn money. However, you are required to remain vigilant and careful when making use of these opportunities as only then will you be able to benefit easily. You can also remain ill at this time, which will add to your expenses and you will feel financially strapped. In such a situation, get a good health policy in time.

Family & Friends: Your family life is going to be a little less favorable this year, because Saturn will be in the fourth house of your zodiac sign this whole year, offering you the fruits of your actions. Due to this, a lack in familial happiness will be seen. During this time, you will find yourself extremely lonely and may have to go away from your home for some reason. While away from home, you will fail to get the support of family, and as a result, you will grow frustrated and a sense of irritability will be seen in your behaviour. Even at the workplace, due to excessive work pressure, you will not be able to give time to your family. This can upset your family members. This year, the months of July and August will prove to be full of small fights with the family. During this time, parents are likely to suffer from health problems. In such a situation, you will need to make efforts to resolve every dispute without adding to their suffering. However, from September to November, your conditions will improve and you will be seen trying to understand the ongoing situation in your family. Your siblings may face some work-related problems. Also, you are advised to take care of their health in a timely manner.