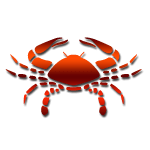 Health: Coming to your health, then the month of October does not have many bad but also quite good results in store. Hence, this month will offer mixed results in terms of health. Your existing health problems will decrease in the first half of the month. A few improvements will be seen. But make sure to remain alert and cautious with regards to your well being, as the improvements may not last very long. Maintain a healthy lifestyle. Saturn, the ruling lord of the seventh and eighth house, and Vrihaspati or Jupiter, the ruling lord of your sixth house, are conjuncting in the seventh house. It is pointing towards the arrival of new diseases. In such a situation, a late diagnosis may turn out to be harmful,for you so stay alert from the very beginning. Seek the guidance of an experienced medical professional, upon the occurrence of a mild health problem. Avoid taking trips if they are not necessary. Taking the aid of Yoga and exercise etc. will be very much beneficial for you and they will put an end to your problems instantly.

Career: If we talk about your professional life then the month of October will prove to be very fruitful for you. At the very beginning of the month, the aspection of Mercury and Venus in your tenth house and the conjunction of your sixth house lord, Jupiter with Saturn in your seventh house will create some very great prospects for you at your workplace. You will remain busy with your work because of which you will be praised. There are also chances of a promotion. However both the planets Venus and Mercury will be changing signs at the beginning of the month but they will only have positive results in store for you. On 17 October 2021, the planet Sun will move into the zodiac sign Libra. The royal planet will also keep aspecting your tenth house. During this period, there will be a new zeal in you to accomplish all of your targets. Afterwards on 22nd October 2021, the red planet Mars will also move into your fourth house and aspect the tenth house. The conjunction of Jupiter and Saturn in the seventh house at the very beginning of the month and the presence of Sun and Mars in the third house along with Rahu in your 11th house will create great prospects for your business. You can begin working on a new task. You will acquire the support of everyone because of which your business will touch great heights of success. Overall speaking, this month will be quite favourable with regards to one's professional life.

Love/Marriage/Personal Relations: Those who are in a love relationship may come across an extremely favourable time during October 2021. Ketu, the planet is currently situated in your fifth house, because of which you may fall prey to misunderstandings and doubts. There are chances of some clashes taking place between you and your partner. But there is no need to worry as those difficulties will not last very long as after the 2nd of October the significator of love, Venus will move into your fifth house. This is the time when all the problems will come to an end successfully. Couples who are in love will try to understand each other in a better manner. The compatibility will also increase. You will get ample amounts of time to spend with your partner. However, the second half of the month may turn out to be somewhat turbulent. Your family members may get to know about your love life and post facts for your love. Clashes or challenges may remain a part of your love life during this time. It can also have a direct impact on your love life. Try to stick to each other in such trying Times. If we talk about married relations, then this time will prove to be quite favourable. The presence of Saturn and Jupiter in your seventh house will increase the compatibility between the two of you. Both of you will understand your responsibilities towards each other and also your family and will stand by each other. Consequently, the love between the two of you will also increase. When the need arises, your life partner will also support your business or your professional life. Overall speaking, you will make the most of your conjugal life during the month of October in the year 2021.

Advice: You should wear Two-Mukhi Rudraksha on Monday. Offer Boondi to Hanuman ji on Tuesday as a Prasad. Additionally, you should pour milk on the Shivling every Monday. Mustard oil should be donated on Saturday. Black sesame seeds should be donated on Wednesday.

General: If we look beyond your health problems, then the month of October will turn out to be great for all the other aspects of your life. Hence, you are advised to remain extremely careful about your health. With regards to your professional life, this month will be full of prosperity and happiness. The sources of your income will increase. A promotion or bonus is also on the cards. With regards to students belonging to this sign, this month has some mixed results in store. Consequently, you will have to work with extra caution and diligence. For business and property related matters, the time will be quite fruitful. The domestic atmosphere will be blissful. Health of your parents must be taken care of. The love life and married life of Cancer natives will get enhanced during October 2021. Overall speaking, this will be a very profitable time for you.

Finance: From an economic point of view this month will prove to be quite profitable for you. The initial half of the month will be especially beneficial. Many of your tasks will get done on account of the help provided by the government in power. New sources of income may be made available to you. If you earn money from the government sector, then there are chances of acquiring a great amount of profits. You will have the zeal to start something fresh and new and receive the support of your friends, family members and close ones in this. On account of your personal efforts, success will be yours ultimately. The larger your efforts are, the larger will be the profits. When the planet Venus enters your fifth house, the sources of your income may increase along with your luxuries and comforts. You may gift something to your family members and get something in return. During the second half of the month, Mars will remain posited in your fourth house and aspect your eleventh house because of its success will be acquired in property related matters. You may also be given access to an immovable property. With the aid provided by your friends, new sources of income might be made available for you but you should weigh the pros and cons before going ahead with such an opportunity. Do not forget to seek the guidance of some experienced personnel.

Family & Friends: With regards to domestic prosperity and happiness, this month has some mixed results in store for you. The fourth house is considered to be the house of happiness and family members which is under the presence of Mercury and Venus. Both of these planets will bring lots of happiness to your family life. You may decide to re-decorate your house once again. Health of your parents will remain in high spirits and you will acquire their blessings. You will remain in a happy state of mind. During the initial half of the month, you may help out your younger siblings economically which will provide improvements to your existing structure and reputation within the family. As far as married natives are concerned, they may face some problems on account of their children but they will be resolved very soon. However during the latter half of the month, you may suffer from mental stress. The presence of Sun and Mars in your fourth house may create some problems in your household. There are also chances of your parents' health getting deteriorated in this duration of time. Try to stick to your family members and solve the problems together.