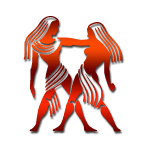 Health: Looking at your health life, we see that the planet Mercury, the Lord of the Ascendant, is powerfully posited in the ninth house. Also, Jupiter is being influenced by Ketu in seventh house, and Saturn and Sun in the eighth house. This situation cannot be said to be favorable for your health. As a result, you should take care of your health. Health can become weaker due to the placement of Mars in the seventh house on February 8, so be alert and follow a balanced routine. You may suffer from boils, pimples, and blood-related irregularities. The position of Saturn in the eighth house can lead to some serious health issues, hence, don't ignore the slightest issue and visit a doctor whenever needed. In particular, you should be careful with diseases like smallpox and measles during this time. Eat more fluids and give up oily food altogether.

Career: Talking about the career, Jupiter, the lord of your tenth house, will be posited in the seventh house, due to which you will maintain your dominance in the field of work and attain appreciation from your colleagues. But the presence of Ketu in the seventh house can also make you a victim of criticism from time to time. Therefore, it is necessary not to praise your own antics or act over-confidently, otherwise your image may get tarnished. Mars in the sixth house will help you overcome challenges, stand out in the field of work and beat your opponents. Posited in the eighth house, Saturn will aspect your Karma house, due to which you will have to divert your focus in good work, as any kind of discord or irrelevance can lead to severe consequences. If you are into business, then Rahu in your Ascendant house will enable you to bring new ideas on the table. This will result in progress and expansion in business. This month, you will plan several trips with an aim of business expansion. These trips will prove to be profitable for you in the latter part of the month.

Love/Marriage/Personal Relations: For matters of love, the beginning of the month will be very happy. However, on this Valentine's Day, you may feel a little sad, as you won't be able to give enough time to your sweetheart due to excessive work. In such a situation, you will have to make efforts to make it up to your beloved. In the beginning of the month, the two of you can go on a trip somewhere together. This will increase intimacy in your relationship and you will get closer to each other. As time progresses, you will become more busy in your work. Hence, take time out from your busy schedule and plan a date with your beloved. Talk to them about their life and gift them something. In the last days of the month, the train of your love life will get on the right track, which will make you happy. If you wish to propose your sweetheart for marriage, then the first 3 days and the end week of the month seems favourable. Apart from this, if you like someone and want to express your feelings, it's better to say it aloud within the starting three days of the month. Conversely, if you are married you will have to face mixed experiences. While the presence of Jupiter in your seventh house will bring happiness in your married life, the presence of Ketu will constantly try to create a rift in your relationship. Hence, there will be fluctuations in marital life. Things will turn unfavourable when Mars enters the seventh house on 8 February. Here, Mars and Ketu are both firy planets, which can cause separation in your relationship. Your slightest mistake can shatter your relationship like a glass. During this time, your spouse may be surrounded by health problems and their behavior can also change. In such a situation, you should come forward and handle them, as it is your moral responsibility as well. Doing this can favourably impact your failing relationship.

Advice: In this month, Gemini natives must worship Lord Bhairav. Before sunset on a Wednesday evening, take seven coconuts with husks, circulate them over your head seven times and then offer them in the flowing water. Offer bread and milk to street dogs. Do not take anything for free from anyone. Offer Satanja to the birds and flour to ants. If you want, you can keep fish as a pet or feed them. Apart from this, you can worship Maa Mahakali regularly.

General: February 2020 Predictions suggest that this month, you will get an opportunity to show your speaking skills, which will help you to move forward. You can also get a chance to go on long-distance trips this month. Family members will come closer to each other and your business will also gain profits. If you are alone, you will meet someone on these trips, who will come closer to you and form a strong bond of friendship. You can earn good money by renting your property and plan on investing in a property far away from home. Your life partner will become religious in this duration an ask you to participate in religious activities. You can use your skills and potential to influence people with your words. Suddenly, some old secrets will come out in the open, which will surprise you out. During this time, do not do anything anti-legal.

Finance: From an economic perspective, the month of February will bring mixed results for you. The beginning of the month will be good for you, and you will earn money through travelling. Also, if such deals are finalized, then it will pave the way for long-term profit in the future. However, the harder you work, the more benefits you receive. In the beginning of the month, expenses will also be very high, which may affect your financial situation. After March 8, there will be little improvement but the expenses will remain. After the transit of Sun in Aquarius on February 13, you will get success with personal efforts, and with some struggle, you will be able to do well in business. Venus will transit in Aries on February 29, i.e. the 11th house from your zodiac sign. At that time, there will be chances of monetary gains, and you will be able to earn good money. However, you will spend equivalent to your income, which is why it will become important for you to manage your finances accordingly. The latter half of the month will be much better for financial investment. Any investment made during this period will offer long-term profit. In the month's latter half, you are likely to gain ancestral property. You will spend a lot of money on the needs of your spouse.

Family & Friends: If you look at your family life during February 2020, we will see that the Saturn and Sun are aspecting second house (Home & Family) from the eighth house. In such a situation, an argument between your in-laws and family members can arise. Also, some people may try to harm your family's image, but fail miserably. You can go on a long-distance trip with your family in the form of a picnic or a sightseeing tour. This will increase the love between your family members and bring them closer. Family bond will strengthen and mutual love and affection between family members will increase. Your mother's health will remain good, but your father's health can cause you worry. Therefore, you must look into it and take care. In the first half of the month, the situation of younger siblings may remain adverse, but as soon as the Sun enters Aquarius on February 13, there conditions will improve and they will move forward in their lives. During the month, you will get a lot of support from your friends and close relatives. This will increase your social circle, and you will also become the centre of attraction for people. Try not to speak rudely and create enmity with anyone.