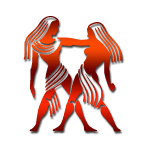 Health: From the health point of view, this month requires you to remain somewhat cautious. You are not in a position to be negligent about health this month. Even a little carelessness on your part will cause problems for you. Both Saturn and Jupiter are sitting in the eighth house. It is also indicating the prevalence of some long lasting diseases. Your zodiac lord Mercury will also be retrograde and move into the fourth house from October 2, where Mars and Sun will already be present. There will also be the aspection of Jupiter sitting in the eighth house. All these conditions point towards diseases related to lungs or chest. You need to be careful. Avoid taking trips if not necessary. It is a time of special vigilance for people suffering from respiratory diseases. With the transit of Sun and Mars in the fifth house, there will also be hope for a slight improvement in health, but Mars will be aspecting Guru from the fourth house. Due to the further weak state of Jupiter, you may have to face stomach troubles. People suffering from liver diseases have to consume an adequate amount of water.

Career: If we talk about your career, then the month of October will be full of ups and downs. The planet Saturn is posited in your 8th house and aspecting your tenth House. Because of this, success will come handy to you after going through hard work and struggles. In this process, your work efficiency will also increase. The time is quite right for business professionals and investing money. You can expect some long-term benefits from these investments. With the ones who are in power, you will accomplish many things in the duration of October 2021. Those who are enrolled in a government job will remain at the receiving end of the fruitful results. There are also chances of a job transfer.

Love/Marriage/Personal Relations: For matters related to love and romance, the month of October will have bittersweet emotions in store. The month will begin on a good note. Both Mercury and Venus will remain placed in your fifth house, because of which intimacy between you and your partner will increase. You will be provided multiple opportunities to spend time with your partner. However, it should also be noted that during the very first week of October, the planet Venus is changing signs and gradually the fifth house will be occupied by the Sun and Mars. Try to keep the communication intact with your partner, which will provide a boost to your compatibility levels. On 17 October 2021, the planet Sun will transit in your fifth house and some tensions can prevail in your relationship. Some uneasy circumstances can also crop up which is why you are advised to remain careful. At the very end of the month, red Planet Mars will also be seen in your fifth house, which can create misunderstandings and clashes between you two. You have been blessed with commendable communication skills. So make the best use of them to keep your relationship intact. Let us now move on to talk about married natives. You should work on your relationship with your in-laws. Don't hold any grudges against them as it will be quite harmful for your relationship with your life partner. The conjunction of Jupiter and Saturn in your eighth house will promise the support of your in-laws. Life partner may also be blessed with some economic benefits that will also be highly beneficial for your relationship. At the very end of the month, the intimacy between life partners will increase. You may also make plans to take a trip together.

Advice: Beginning from Wednesday, chant the Beej Mantra of Mercury. Feed green spinach and green vegetables to your mother on Wednesday. It would be better to wear the best quality Panna or Emerald Gemstone in the little finger on Wednesday. You should go to the temple on Friday and offer the Lal Post to the Goddess. On Saturday, light a mustard oil lamp under the Peepal tree in the evening.

General: This month can turn out to be better than average for you. With regards to your professional life, you will be in a quite comfortable space. Economic problems can also come to an end this month. Health can require some of your resources but your bank balance will remain stable. From the point of view of your family life, mixed results will be obtained and so will be the case with love relations. You will be required to work hard on your part to maintain the perfect kind of balance in your relationship. Conjugal life will remain blissful and relations will remain stable. If not necessary, then try to avoid travelling during this month. Also, take special care of your diet.

Finance: If you take a look at your financial life, then the month of October will turn out to be quite blissful for you. With regards to your income, the month starts on a positive note. The house of your income is being affected by both Mars and mercury. The second house is also being aspected by Saturn and Jupiter, because of which new sources of earning money will be made available to you. With the love and support acquired by friends and closed ones, you may also stumble upon a new income opportunity. Your bank balance will increase and so will your savings. On 22nd October 2021, the planet Mars will enter your fifth house. If you have taken a loan in the past, then this is the right time to repay it. If you have been planning to invest in a particular business venture, then this is the right time to go ahead with it. Because of all these positive changes taking place in your financial life, you will remain happy and elated. Job holders may also be gifted a bonus or an increment.

Family & Friends: From the point of view of your family life, the month time has some mixed results in store for you. However, the presence of both Mars and the Sun in your fourth house can create unnecessary troubles between family members. The health of your mother may remain in low spirits. If she has already been suffering from any chronic disease, then you should remain extremely careful during October 2021. Saturn is in the eighth house and Jupiter is directly aspecting your second house, because of which you may acquire the support of your family members. During the latter half of the month, the Sun will move into your fifth house because of which the situations of the domestic environment will improve. Property related disputes will also come to an end. At the end of the month the planet Mars will move into your fifth house, because of which harmony will prevail over your household. You will acquire the love and support of your younger siblings. Married natives can also receive some good news with regards to their children but you should take special care of their health during the first half of the month.