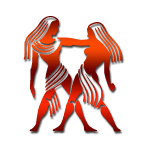 Health: You may have to face joint pains and etc in terms of your health in this month. Some prolonged diseases can occur again along with some type of lower backache or knee pain and etc. which can make you feel a bit tired. You are also likely to fall prey to some kind of wound or injury. In such situations, it would be better for you to be careful.

Love/Marriage/Personal Relations: In this month, the situations are meant to be favorable in terms of your love relationship. You will be discovering some new things in your love relationship. You can get an opportunity to express your feelings to any person whom you love. Therefore, you should consider taking advantage of this situation during this time. If you are in a love relationship with someone for a long time and you want to see them as your life partner then you can also have discussions regarding this in the latter half of this month. Along with maintaining a good mutual harmony, it is also very important to have faith in each other to get good success. If the mutual harmony is better, the love relationship between you and your lover/ partner can also improve. The possibility of receiving the support from your life partner is found to be less in this month. The atmosphere can get a bit stressful due to some kind of unnecessary disputes. Due to this, there can be a situation of turbulence in every kind of area and wedded duos can develop malicious feelings towards each other.

Advice: You should worship Lord Ganesha on Wednesdays and donate green things on the same days. Feed green fodder to cows and and provide items related to education to the needy students. If you do so, then conditions will get favorable for you.

General: You are a wise and intelligent natured person. You have a good ability to not only think and understand things but you also have the prowess to take sensible decisions. But problems can arise if you lose your consciousness because of unwanted excitement. You have to work with courage and enthusiasm, but you do not have to accomplish anything in haste or in anger. There can be a generation of idleness in you. In such situations, it is necessary for you to keep your idleness away and try to stay healthy and fit. As the planet Rahu is transiting in Gemini, it can create tensions in terms of your professional life. There is a less possibility for you to likely get success in the tasks that you might have speculated in your mind. But you can get good success if you work in an encouraging way. Because there is a possibility for conditions to become favorable from the career perspective. Jupiter is transiting in Scorpio, which is making the possibility of providing an increment to your enthusiasm at work and you can gain profits from outside travels and etc. If you get an opportunity to move out, then you should go for it. In this month, your luck can favor you good and therefore the financial conditions will be favorable. There can also be some journeys that could give you sudden benefits. Whether it is from within the country or abroad, you will get the benefits related to work and business. Therefore, tasks should be accomplished in a diligent manner. There are chances of gaining money and wealth, hence, your relationship with your relatives will also be good. Your efforts can give you a good direction. If you are doing a job then you will get good opportunities to acquire a good position. And therefore, there is a probability for the conditions to be favorable in terms of your home and family. According to this month's astrological forecast, at this time you will be seen enjoying the comforts of home and vehicle. You will get opportunities to gain political benefits. If you are influenced by politics, then you should try your hand at it. If you are into an education-related field or doing education work or doing any course and etc. then you can get good success in it. The conditions will be favorable regarding your children and love life. You can get benefitted from outside travels and etc. conditions pertaining to your rivals will also remain normal. If there is any kind of dispute, then it can be resolved by communicating with the concerned person. You relations with your parents and your siblings can be jovial, and you will also get their support in times of need. In this month, the dates 2,10,11, 19th and 20th can create stressful situations for you. In these days, you may experience mental disturbance and stress. In such situations, it will be beneficial for you to do any work while observing carefulness. Avoid doing any good works and attending important meetings during these days.

Finance: In this month, there are good opportunities for you to obtain economic benefits. If you are trying to achieve more and more benefits by starting a new work then it can be successful. You can make good progress in your life , as your luck will favor you well. There are chances for you to achieve good success related to your work or business. If you are planning to make any kind of investments, then you can do it this month, since you can get good benefits from it. If you are enrolled in a job, then you can make investments and you can also consider doing a side business as well, due to which you can achieve financial benefits. It can prove to be profitable for you if you try to be careful regarding any work and to have the required courage to perform that work. Your objective for gaining profits can get fulfilled. If you also want to make investments in the areas of real estate properties, then you can get success in it. You should try to be cautious while exchanging money. Do not try to give away money to someone unnecessarily. Or else, disputes may arise. Therefore, the only way to avoid the occurrence of such conflicts is to avoid exchanging monetary resources.

Family & Friends: In this month, your life can be productive, if you try to seek your parents help and support whilst providing them your services. Their blessings can bring good amount of happiness in your life and this can increase your stature in the house and family. It has been proven that anyone who provides service and support to their parents will be always get benefitted in every walk of life. Therefore, you should try to maintain a better mutual harmony with all the members of the family. If the condition of the home and family is in a good state, then you can achieve good success in each and every field of life. There can be a rise in some kind of unnecessary disputes in the house. But if you try to explain it properly to them then, the situations might get in your favor. You can get good support from your family according to time. You should not try to consider making any family decisions due to some advice put forth by an unnecessary person. In this month you see an increase in domestic works and auspicious works can also get commemorated, which can bring a festive atmosphere to your home. Every member of the home and family will remain happy and satisfied.