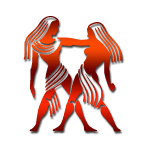 Health: According to Gemini Horoscope 2021, the health can remain a little weak throughout this year, because Saturn and Jupiter are creating a conjunction in the eighth house at the beginning of the year and the presence of the shadow planet Ketu in your sixth house can cause health-related problems. During this period, take care of yourself and remain aware of your lifestyle and eating habits. Along with this, planetary movements are indicating the possibility of you suffering from air-borne and blood-related diseases. Hence, avoid eating fatty foods and visiting dusty places as much as possible, otherwise problems like eye disease, sleeplessness etc. will affect your life. You are likely to spend a lot of money in such cases and will feel mentally stressed.

Career: Gemini Horoscope 2021 predicts that a lot of positive changes will be seen in your workplace this year as you will encounter several opportunities with the help of your colleagues. This will benefit you largely, and you will succeed in your workplace. During this period, you will be able to complete every task ahead of time. This year, Jupiter, the lord of your tenth house, will be sitting in the eighth house of your zodiac sign at the beginning of the year, and remain there till April. During this time, several challenges in your career will occur, but you will be able to firmly face all of them. Seeing your hard work and dedication towards your work, your boss will get highly impressed with you. If you are employed, then you can attain success between April to September since luck will favour you in this duration. As a result, senior officers can consider your promotion. The time between September to November will be slightly unfavorable for working professionals. Therefore, you are required to remain cautious at this time, otherwise troubles may increase. Especially for natives who do business in partnership, you have to remain careful during this time since there are chances of your partner taking advantage of you during this time and incurring losses. However, in case you wish to start a business on your partner's name, you will get immense success in the middle of this year.

Love/Marriage/Personal Relations: According to the Love Horoscope 2021 for Gemini natives, this year will incur favourable results. In the beginning of this year, i.e. between January to February, you are most likely to get married to the love of your life. Happiness will prevail in your love life and there are chances of both of you spending a good time together. At the same time, some natives who are in love may have to undergo critical situations at this time. In such a case, if you truly love your partner, then you will succeed in overcoming those challenges. On the other hand, if you are cheating on your lover, then the outcome will be opposite. At the beginning of this year, you are expected to get some favourable results due to the aspect of Mars on the fifth house of your zodiac sign. Therefore, pay attention to your partner rather than wasting time on meaningless things. Try to resolve every doubt and argument without giving priority to any of your fights. Your lover may have to go away due to work in the month of July. In this duration, stay connected on the phone and share your day with them. The months of January, March, April, May, June, July and September will prove to be the best months for you. During this time, you can also make a big decision related to your love life.

Advice: Set free a pair of birds from the cage on any Wednesday. This will definitely help you attain success. Even wearing the best quality Emerald gemstone in the ring finger will yield good results. Offer green clothes or bangles to the elderly women of the house on Wednesday. Chant the Budh Beej Mantra "ॐ ब्रां ब्रीं ब्रौं सः बुधाय नमः / oṃ brāṃ brīṃ brauṃ saḥ budhāya namaḥ" 108 times. This will eliminate every dispute or obstacle arising in the workplace. If possible, consume green chilli instead of red with your food.

General: Gemini Horoscope 2021 predictions reveal about the upcoming opportunities and challenges for Gemini natives in the year 2021. Where on the one hand your career will be seen gaining full speed, your declining health can slow down that pace. In such a situation, AstroSage has once again brought the Gemini natives a predictive account of this whole year, with the help of which you will be able to get complete information related to every area of ​​your life. Talking about the career, natives of the Gemini zodiac sign may have to face ups and downs and tackle challenges. However, in spite of this, you will attain success at your workplace and make progress since luck will favour you due to the transit of Jupiter in your ninth house. At the same time, natives doing business are advised to remain alert when doing business in partnership. Along with this, the conjunction of Jupiter and Saturn in the eighth house can affect your financial life and cause monetary loss. Though, minimal chances of monetary profits will arise, but financial crises will remain throughout this year, which will induce mental stress. Due to the presence of Ketu in the sixth house this year, students will attain success after putting in efforts and working really hard. Without working hard persistently, you will have to face troubles, which is why efforts are necessary. The best month for students will be September, because at this time, you will be immensely graced by Lord Shani, and luck will favour you. Although this year will be good for your familial life, since some auspicious event will be organized within the home, which will make you happy. The arrival of guests will also lead to a rise in the excitement within the family. However, you will feel disturbance in family life between September and October, and may carry out some wrong deeds unwantedly. If you are married, the conjunction of Sun and Mercury will prove to be good for you at the beginning of the year. However, a sudden increase in the ego in your spouse will cause problems and bitterness to brew in your relationship, which will majorly affect your married life. Apart from this, the months of May and June are going to be much better for you. At this time, your child will make progress, which will make you happy. On the other hand, the love life of some natives will flourish this year, whereas for some, it will be a hard year in terms of their love life. The aspect of Mars is going to prove unfavorable for you, so its better for you to stay aware of its impact. Talking about health life, this year will incur weak results. The conjunction of Saturn and Jupiter in the eighth house is making you prone to health problems related to blood and air-borne. Along with that, illnesses due to consuming excessive fatty foods such as eye diseases, insomnia, indigestion, gas, arthritis, etc. can also arise. Therefore, taking care of yourself will be your priority.

Finance: Predictions for Gemini Horoscope 2021 say that your financial life will be normal this year because Jupiter and Saturn will be in a conjunction in the eighth house of your zodiac sign. Shani will be sitting in this house throughout the year, which will most likely make you prone to loss of money. Also, financial losses are more likely on cards due to the transit of Jupiter and Saturn. Therefore stay alert when carrying out any transaction. However, when the transit of Jupiter takes place in Aquarius, some improvement in the circumstances will be seen and you will more likely to attain monetary profits. On the other side, you will remain under stress throughout the time. In such a situation, you can get distracted. For you, the time from January-end, February, April, May and then September is said to be most favourable for you. In this duration, any effort made from your side will reap fruits, which will strengthen your financial life. The presence of the shadow planet Rahu in the twelfth house of your zodiac sign will lead to an increase in your expenses, and controlling them will become your utmost priority in order to escape financial crunch. Any kind of financial crisis will directly affect your personal life.

Family & Friends: Gemini Horoscope 2021 predictions say that you will attain favourable results in family life since you will get the support from your family. Also, a good health environment within the family will induce happiness in life. You will shop according as per the requirement of the house, which will escalate your level of respect among the family members. Any auspicious event or function within the family is likely to take place. During this time, the arrival of guests in the house will work towards creating a positive atmosphere in the family. It is important to note that in the middle of the year, you may suffer from mental stress due to family-related issues. But you will understand the situations and act wisely when resolving any problem. If married, your spouse and your mother may enter an argument for some reason. During this time, you should avoid interfering between the two. The month of June will bring some very good news for you. During this time, there is a possibility of either a childbirth or arrival of a new member in the house. Planet Mars will be in your fourth house during mid-year, which will cause some tension to arise within the family. During this time, you will also have to keep a check on your temper and understand the situations around you. Any of the members from your maternal side is likely to get into trouble, due to which you may lose your temper and do something that may tarnish your image. However, your friends and younger siblings will support you and be seen standing with you in every situation.