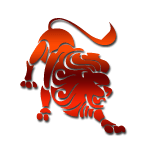 Health: The month of January brings some fluctuations in the health of Leos. Those who suffer from a long-term illness might get some sign of relief due to their change in habits, lifestyle and conscious eating during the beginning of the month. You will have better immunity and strength to fight from the disease and will try to overcome it from an ailment. While you will have a strong frame of mind, however physical disorders will exist due to the conjunction of sixth lord Saturn and eighth lord Jupiter in the house of diseases. The beginning of the month will be better for health and recovery, however by the fourth week of January, Sun will be in your sixth house which will cause disturbances in health. You may get a viral fever, cold, cough and ear problems. Those who have a history of high blood pressure should take extra care of themselves and keep their mind relaxed as by the end of the month, you will be prone to heart stroke. You are advised to take precautions and do some relaxing exercises like dancing, yoga or meditation to keep yourself fit during this month.

Career: This time may bring a breeze of unsatisfactory results and boredom in your career. You will have an urge to change your job or existing profile. You will feel stagnancy and look forward to more dynamism and good opportunities for switching. The lord Sun will transit from the sixth house of service in the third week of January which will bring a good chance for desired change and excitement in your work. The business professionals will feel some discontent in the progression of their work, you just need to trust your hard work, efforts and have some diversional ideas to come out of this stationary movement. You need to expand your horizon and open yourself to a new pattern of working as whatever is going since past months or years is not serving you well now. Rahu is transiting from your tenth house of profession which will bring in diversified changes in your system of working. The natives who are in the field of Aviation, medicines and technology will have a better time if they are regularly updated with their systems and programming. Also, people related to the media, entertainment industry and software will flourish during this month.

Love/Marriage/Personal Relations: The natives who are in a relationship may not have a smooth bond during this month, you will have arguments, conflicts and bitterness with your partner. You will also face misunderstandings and lack of communication. Also, you may feel that some things are being hidden from you or you are being cheated. The way out to this situation would be to give some time to the relationship and remove all sorts of insecurity about your loved one. You will make a way of sorting out things by the fourth week of January since Venus, the planet of love, will be in your fifth house which will help you to restore your love and warmth. Married couples will face a lack of mutual understanding and trust. The seventh house lord Saturn is in the sixth house which will cause frequent fights and looking down upon each other. You will be very upset with the disturbance in your married life and feel that your spouse is insensitive towards your sentiments. Also, you may be suspicious about your partner since Saturn will conjuct with eight lord Jupiter during this time. This month will not be favourable for relationship matters.

Advice: Chant "Gayatri Mantra'' 108 times every day. Mix jaggery with water in a copper vessel and offer Arghya to the Sun every morning. Respect your father, grandparents and other fatherly figures in your house, ensure to touch their feet every morning and take their blessings. Offer Jaggery to Cow on Sundays. Observe fasting on Sundays.

General: The fire sign Leo is ruled by the king of planets Sun, just like the planet itself of this sign are born leaders. They like being in commanding positions, courageous, always high in confidence they are not scared of anything in life. These brave lions have big hearts and can find comfort even in the toughest of situations, famous for their loyalty and ebullience are always high in spirits. They wish to be the spark of the party and prefer being in a big group or circle of friends. Highly optimistic and extravagant, they prefer to lead their life on their own terms and are fond of being in the limelights. They have a protective attitude towards their friends and acquaintances and have a controlling attitude towards their partner when in a relationship. The most straightforward people come from this sign, once they are upset with someone then they will never look back upon that person again. The New Year must be holding some astonishing things for these fireballs, let's have a look into their month of January. You will lack enthusiasm and feel bored during this time. There will be uncertainties in your professional life and you will look for better opportunities to overcome this unpredictability. You will take professional help to make your business working smooth and exciting. You will look for more exciting things to do professionally. You will not have a surplus to make any big investments but will be able to pay your loans and debts to some extent. You feel lethargic and discontent in your work life. The students will have a good time with great focus and confidence while lovers will face some challenges in their relationship during this period. You will have a great time with your family but your spouse may not feel joyful spending time with you. You will face disagreement with your lover and will find it difficult to cope up with your relationship concerns. You will also face some issues in your health and have seasonal flu. The overall month is not a very great start however you will have good learning for upcoming months.

Finance: This month, your finances will be fluctuating, and you will earn after completing some pending work. However, your new projects will be on hold. The second and eleventh lord Mercury will be the sixth house by the second week of January, you will be able to pay your loans and debts after the first week of January. The beginning of any new project is possible, however the earnings from the same will not occur that soon. Therefore, you will have to run your expenses from your existing source of income. The working professionals will undergo a better time in terms of finances as they will get a promotion or better jobs, which will increase their remuneration. This time is not favourable to make any long term investments or buy property as you may land up in increasing your debts. You can start a new enterprise which will yield its profitability in the future. You may face some pressure related to making payments by the third week of January. This month will push you to change your approach towards working and put in better enthusiasm with higher confidence in order to achieve better financial independence moving ahead.

Family & Friends: The month of January will come with some good news in the family as there could be an engagement, pregnancy. marriage or family reunion. Ketu is positioned in your fourth house which may result in relocation, i.e. you will change your house and shift to another place altogether. Also, you might have to shift to a new place due to the change in job. You will share a warm and loving bond with your friends and extended families. You will go for a work and leisure trip together, it will be a business trip but you will take your family along to spend time with them during your free time from work. You will be able to maintain a very good balance between your personal and professional life. You will be emotional during this phase and meet your friends, acquaintances, exchange gifts with them in cash and kind. Also, you will plan get-togethers and go on lunches and dinners with them. In terms of family, your life will be quite busy this month.