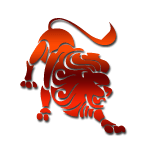 Health: You should be cautious about your health during the month of September. There are chances that you might suffer from blood-related health issues. Problems like cold, cough, fever, etc. might also trouble you. A constant headache might interfere with your daily routine. You should try to meditate in order to attain mental peace.

Love/Marriage/Personal Relations: As per the position of the planets, it can be inferred that you might have some problems in your love life. You should realise that truth is the foundation of any relationship and a lack of trust can make your relationship whether away. You should not let petty issues affect your relationship. Maintaining an effective communication channel will help you to deal with your problems. If any kind of problem surfaces up between the two of you, you should find a solution, rather than nagging about it. Maintaining a harmonious relationship with your partner will be good for you and your love life. The initial half of the month might be a bit tough on you, but things will eventually settle down for your betterment as the second half commences. You might have to face adverse situations in your married life if you have tied the knot. The problems in your conjugal life can affect other spheres of your life as well. Therefore, you need to be very careful about them. As the relationship with your spouse will remain low on simmer, you will not be able to concentrate on your work. Also, there will be a lack of mental peace, which can affect your health negatively. Behave well with your spouse and control your anger. Think twice before speaking if you do not want matters to take the worst turn. Cooperating with each other will help you to make your bond strong and attain marital harmony.

Advice: Offer Arghya to Lord Sun every morning. Reciting Aditya Hridaya Stotra will also be beneficial for you. You should donate red colored objects on Sunday. Offering red colored flowers to Lord Sun on Sundays will help you to get rid of your problems.

General: You will exhibit an ambitious nature during this month's time. You will be responsible towards your duties and try hard to complete your work in time. Confidence will remain a part of your character. You will push your limits when it comes to achieving your goals. Make sure to keep your anger in check, otherwise, you might have to face harsh consequences. Do not perform your tasks in haste, else they are likely to blow in your face. You need to remember that patience is the key that will unlock your gateway to success. You might get loaded with money as there are chances of monetary gains during the span of this month. You may have to work a bit harder than usual in order to achieve what you aim for. You should try to avoid unnecessary journeys. You should not indulge in extravagance, otherwise, you might have to face financial problems. The month looks good for the growth and development of your career. No matter which field you are employed in, you will be able to do well and get good results. You will be the type of person who will do as they please. Trust will be placed on self rather than relying on others. You will exhibit a courageous behaviour and will not be afraid to make bold decisions. It is important that you do not ignore the advice of your parents and other trustworthy people. Luck will favour you during the stretch of this month. As the chances for your career growth are good, you should not miss any opportunity that might be useful for you. Try to manage time well. It should be kept in mind that time and tide wait for none. Therefore, wasting your time will only decrease your chances of getting success. Foreign journeys will yield fruitful results. You will be able to set your foot on foreign lands. You should make the best use of these chances to pave your way to victory. Your married life will be happy and peaceful. There might be some ups and downs but you will be able to cope up with them. Differences of opinion will be the major factor affecting your marital life. You need to be aware of your enemies as they will try to harm you whenever they find a chance to do so. Being careful about your well being will help you to keep health issues at bay. If you are trying to bring about a positive change in your political status, the month will present you several opportunities to do. You may gain materialistic comforts and luxuries. You may also have to shoulder more responsibilities at your home front but you need not worry much as you will be able to fulfill them with ease. The support and love of your parents will guide you. There might be a lack of support from your friends and peers. Therefore, you should not expect much from them if do not want to get disappointed. There might be some delay in getting the fruits of your labour. You should maintain a cordial relationship with your co-workers and your subordinates. Being on good terms with your seniors will help you to perform well at your workplace and achieve your goals. Your love relationship with your partner will require some efforts from your side. You should be honest about your feelings if you want to establish a good bond with your partner. The 5th, 6th, 14th, 15th, 24th, and 25th of this month might prove to be a bit unfavorable for you. Therefore, you should avoid doing any important work on the above-mentioned dates, unless it is extremely necessary.

Finance: There are not much chances of any major financial problems befalling you. However, petty difficulties might arise every now and then, which you need to be prepared for. It will be better for you to be alert and cautious if you do not want such problems to affect your life. If you are into a business, you should not lose any opportunity that knocks your door. There are chances that you might get entangled in conflicts. You are suggested to stay away from controversial matters as they can turn out to be devastating for your career. You should work hard to achieve your goals. Unless you try, you will not be able to turn your dreams into reality. If any kind of problem surfaces up, try to tackle it as soon as possible. Do not indulge in overthinking as it will hamper your decision-making skills. Your courage will make you stand out in the crowd. However, you need to remember that anger and celerity will affect your work adversely. Job holders are likely to perform well within their professional sphere. If you are thinking about investing your money during the month of September, then you should give your plan a green signal. It will yield positive results in the future. Make sure that you investigate well and make the right decision before moving ahead with the investment.

Family & Friends: Your relationship with your family members might be affected during this month. There might be a chaotic atmosphere at your home that will tense up the situations. It will also affect you mentally by causing tensions, which will adversely affect your health. The underlying cause of the problems might be a dispute related to property or the interference of an outsider in your domestic matters. It will be important for you to bring harmony back to your household. You should trust your family members and try to keep them in a loop. You will be able to get rid of the problems if you try to do so. The conditions at your home will get better and peace will make its way into your family during the second half of the month of September. You should keep your temper in control so that you do not end up ruining your liaison with your blood relatives. The relationship with your parents will also remain jovial. It will be your responsibility to take care of their health. Although, you might be worried about your offspring during this month. Try to guide them so that they set foot on the right path and also inculcate moral values in them. Realise the importance of your family members in your life and fulfill your part as being a responsible member.