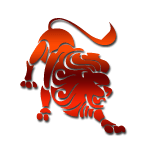 Health: In terms of health, this month is likely to generate mixed outcomes. On one hand, the conjunction of Sun and Venus will remain present in your tenth house, which will keep your spirits high and you will take part in each and every activity rigorously, while on the other the presence of Jupiter and Saturn in your sixth house may have the propensity to generate physical problems. In such a situation, you are advised to remain careful as Jupiter is the ruling Lord of not only fifth, but also the eighth house and its residence in the sixth house, along with ruling Lord Saturn's presence in the same house may create a long term disease. So, take the necessary precautions required for your health and consult a doctor if and when necessary.

Career: When it comes to the career of Leo natives, you are advised not to panic at all, as you will remain at the top of your career during the month of June. Along with the responsibilities, your position will also increase. Not only this, a salary increment may also grace you during the course of this month. Although you may prevail over your enemies, but some of them may carry on with their work secretly. Hence, remain aware and keep your ears and eyes open. Senior officials may remain in your favour, but also keep a close eye on your work. Relations with colleagues will remain amicable, female co-worker in particular may assist you in your work. If you are a business person, then you may face some labour related difficulties during this time. You should give priority to such problems and solve them as fast as you can. However, your unique thought process will keep you at the forefront at workplace and help you reach the top in the market of competition.

Love/Marriage/Personal Relations: Leo natives who are in love will remain at the receiving end of mixed outcomes during the month of June. On one hand, you will prefer to spend most of your time with your beloved and also express your love for him/her, while on the other hand, an unwanted misunderstanding may take house in your relationship. You should make efforts to put an end to it as soon as possible, as it may prove to be quite hazardous for your love life. Your communication skills will be very much helpful for the betterment of your relationship, as you will be able to keep your partner happy because of it. You are advised to behave in a poised manner so that you do not come into terms with any loss or negativity. If you happen to be married, then learn to imbibe the virtue of patience in your behaviour. The presence of Mars in the seventh house may generate various troubles between you and your life partner. However, during the second half of the month, when the transit of Mars takes place in the zodiac sign Pisces, probabilities of betterment will get created and you will receive favourable results. The chaos present in your marital life will also slowly disappear and life partner will witness certain changes in his/her behaviour. This will have a direct impact on your conjugal life which will start to blossom during the second half of the month.

Advice: During this month, you should feed flour and jaggery to cows on Sundays and also pay your respect to your father with a devoted heart and mind. Also, eulogize the Sun God and offer Chola to Lord Hanuman after visiting Lord Hanuman's temple on Tuesdays. Worship Lord Vishnu during Thursdays.

General: Natives belonging to the zodiac sign Leo may get some exciting opportunities to invest in some new projects during the month of June. some undertakings which have been on hold for a long duration of time, may get restarted in this duration, due to which economic obligations will get lessened to some extent. New sources of earning money may also be obtained. Other than this, harmony will be seen prevailing over the household between family members. But, there are chances of you getting into a tiff with your in-laws. Hence, it would be better to keep arguments and conflicts at bay. In the case of judicial proceedings, the verdict may get delivered in your favour. Short distance trips will prove to be fruitful. Those who have been making preparations for a tour are advised to take their steps carefully as the times are not quite right. It would also be necessary for you to observe cautiousness in terms of your health.

Finance: With matters related to finance and economics too, the month of June has mixed results in store. During this while, the inflow of your income will increase and you may lay hands on such ventures, which will help you to accumulate a successful amount of wealth. At the same time, you may also earn money from some secret sources and some wealth may also be received on a sudden basis. It can either be your own money or come into your hands in the form of inheritance. Those who took money from you can return the same to you and if you have any ongoing debt, then it can be repaid during this time. Some trips may also be taken which may affect a substantial amount of your finances. Hence, devise an appropriate budget plan before going away for a trip. You may have to pay money as some of your important documents may go missing. Hence, stay alert during your travel expeditions. Also, do not agree to be someone's guarantor or jot down your signatures on any such papers.

Family & Friends: With regards to family matters, natives of Leo will prove to be quite lucky. Harmony and peace will prevail over the household. Specifically, the health of your parents will also remain in high spirits. However, during the second half of the month, your father may experience certain health problems. Hence, take proper care of him and keep monitoring his well being. Your elder siblings may also get into a fight with you for a certain reason. In such a situation, you should try to lighten their mood and refrain from talking back to them. Younger siblings will assist you in getting certain tasks done. Consequently, the affection present in your bond will increase. You may also get associated with certain social causes which may procure some of your economic resources, but also bring good name to your family. During the time of this month, you may invest resources of your family, which will provide a stable inflow of income and the entire household will remain happy and contented.