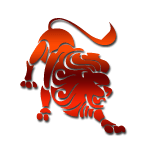 Health: As per Leo 2022 health horoscope, the Leo natives might face health-related issues this year, and you may enjoy stable health conditions during the beginning of the year, that is, from January to April, after which disease-related BP viral infection or problem of indigestion may occur. Chances of major diseases and injuries may be there for you in 2022; hence it is advised to take extra care during traveling. Good food habits and modifications in lifestyle may keep you healthy and in better condition.

Career: For the Leo natives, the beginning of the year would be auspicious from a work and career perspective. You would make considerable progress in your work and profession as per Career predictions 2022 for Leo zodiac sign because of the placement of Jupiter in the seventh house. There are also indications of having new sources of income if you are related to some work in partnership. You may have desired gains and remain satisfied with your partner. People who are in a job would enjoy more respect and regard at the workplace. In the latter half of the year, the period might have a slight adverse effect. During this period, your enemies might create hindrances for you, but there won't be any negative impact on your work and profession because of the positive influence of Saturn on the sixth house.

Love/Marriage/Personal Relations: In the year 2022, Leo natives may go through a curvy way in love as per Leo Love Horoscope 2022. You may encounter conflicts between you and your partner during the months of January and February.This year couples who are in long-term relationships might get married. Marriage proposals may get finalized after April. In the year 2022, couples in a relationship may have a mixed life, but you can expect better understanding with your partner. Small conflicts and differences of opinion may be there, but they may not affect your relationship seriously.

Advice: Worship Shani Yantra on a copper plate after getting due rituals performed to empower it. Married couples are required to maintain peace, harmony, and warmth in their married life. Always consume some sweet items and then only participate or take part in any auspicious event or go for any other important work, like a job interview or business meeting. Serve or keep good relations with your brother-in-law, son-in-law, and nephew. Always speak the truth, never lie to anyone, and always ensure that you fulfill your promises and assurance.

General: Leo Horoscope 2022 is curated on the basis of Vedic Astrology and reveals that Leo natives may enjoy a good year in 2022 with financial prosperity and growth in their careers. You may face obstacles in different aspects of life in this year which you can deal with great confidence and skills. Peace may be maintained in the family, and you may have to stay positive throughout the year and utilize positive energy in work and relationships. Students may have hurdles in academics as per 2022 Leo life predictions. This year the health of children may cause worry for you. 2022 may be a good time to buy a property, and married couples will be blessed with a child. Your social status may also get upgraded and auspicious events may take place in your family this year.

Finance: As per Leo finance horoscope 2022, it will be a good year. You will be blessed with the good financial background this year. Due to sudden progress professionally, your income will increase. The time period after April 6 is strong, and that indicates that you will acquire wealth professionally, through friends, life partners, or professional partners during this period.

Family & Friends: As per the 2022 Leo family horoscope, Leo natives will get along very well, especially with their male relatives who are close to you in age. This includes brothers. The second child is on the cards for married Leo natives. This is a great year for Leo natives to get married. Do this when Jupiter and Saturn are in conjunction to get good results. If you are married, this is also a very good period to try to conceive. Not only will this be a joyful occasion in itself, but it will also enhance your relations with the in-laws.