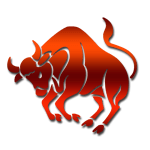 Health: The natives of Taurus will remain at the receiving end of average results in terms of their health. However, the presence of Ketu in the eighth house Rahu and mercury in the second house and the conjunction of Jupiter and Saturn in the ninth house may generate some light weighted problems in between. You may suffer from blood related disorders or some other disease during the course of this month. You are advised to refrain from eating excessively spicy food items. Because of the tonsils problem , you should also stay away from food items available in outside stalls for the next one month. Keep yourself hydrated as this will help you to enjoy a stable help during this month.

Career: In terms of your career, you will be at the receiving end of excellent results, as the ruling lord of ninth and tenth house, Saturn will get conjuncted with the ruling Lord of eleventh house, Jupiter in the ninth house. Along with this, the presence of Digbala Mars in your tenth house will keep you at the forefront at workplace. Some natives may also get transferred to their favourite location during this time. However, some problems may be encountered at the beginning, but things will fall into place shortly. This is the time when your happiness will know no bounds. Traders can get a lot of profit in business during this period and those who are involved in real estate business, garment business, Semi-Technical and Information Technology, can also get a great amount of profits. Apart from this, time will also be propitious for those working in the furniture business.

Love/Marriage/Personal Relations: The astrological narrative of young couples who are in love suggest that this month will be remembered for the war of words between love birds. You will keep talking to each other in a bittersweet manner, which will generate anger and fun at the same time. Amidst the fights, your love life will move forward. In the second half of the month, the transit of Mars will take place in your fifth house. This is the time when both of you may lose control and get involved in a major fight. But, there is no need to worry as the situation will be under control in no time. Give enough time to your beloved so that he/ she can come closer to you and make attempts to understand you. After this, you will witness the inflow of prosperity in your love life. If you are married, then life partner will help you in settling household chores. Business professionals may also witness the involvement of the respective spouses in their trade. However, small problems can arise as there are chances of you getting into a conflict with your in-laws. Hence, mind your words before speaking. From your children's side, you may remain at the receiving end of happiness. The aspection of Jupiter in the fifth house will do wonders for you with regards to your children.

Advice: As a remedy, you are advised to wear a diamond or opal stone in a silver or a golden ring during the Friday of any Shukla Paksha on your ring finger. Apart from this, you should also wear Neelam gemstone in a Panchadhatu or Ashtadhatu ring, on your middle finger on Saturday.

General: The month of June will prove to be quite rewarding for Taurus natives. The ruling Lord of your sign will remain present in your ascendant house and keep blessing you with strength to face each and every difficulty courageously. There will be a fascinating attraction present in your speech, which will draw people towards you and you will be successful in getting your work done. Meanwhile, you may also nurture an egoistic nature, because of the presence of the Sun in your sign. It is advised to avoid such vices which can only welcome negativity to your life. During the second half of this month, the transit of the Sun will take place in your second house, which is already under the occupancy of Rahu and Mercury. The respective planetary positions can disrupt the balance prevalent in your household. Therefore, it is advised to remain careful. However, some problems can arise due to your speech, which is why you are advised to weigh your words well before shooting. The position taken by Mars will generate benefits for you in the entire month and you will be blessed with good fortune. Long distance journeys will be pleasant.

Finance: In terms of economic prospects, this month will be no less than a blessing for you. Due to the presence of Rahu in your second house, you will not only earn an unlimited amount of money but also be able to save some of it. Apart from this, you will be able to accumulate a great amount of wealth when the transit of Mars takes place in your eleventh house during the second half of this month. Thus, it can be stated the inflow of your income will increase. The presence of Saturn in the ninth house will also give a new direction to your economic status and you will be earning money in a more rapid manner. The planet Saturn is residing in the ninth house along with the ruling Lord of eleventh house, Jupiter. Your expenses will be under control during this month which will be no less than a boon. It is only because of this that your economic status will remain highly stable during the course of June 2020.

Family & Friends: Let us now take a look at the domestic front of Taurus natives. The presence of Sun and Venus in your ascendant house will make you dedicated towards your family members. You will acknowledge your responsibilities towards kith and kin and carry them out smoothly. Some amount of expenses will also get procured in taking care of the domestic needs. You may also make your efforts to re decorate your house. New luxuries like Television, Refrigerator, Air conditioners may also be bought. However, successful commemoration of all these duties may give birth to some kind of ego in your character. You are advised to let it go as soon as possible as it is family who sticks for us through thicks and thins. The aspection of Mars in your fourth house may also generate some light weighted concussions which will not turn into big fights. It would always be wise to weigh your words before speaking, as your words may have the propensity to hurt your family members. Try to maintain amicable relations with everyone in the household.