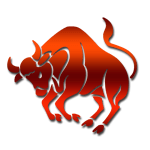 Health: From the health perspective, the month can be a bit disturbing. Being in the sixth house of the zodiac lord at the beginning of the month can cause health problems. There will be a lack of immunity. But on October 2, Venus will change its zodiac sign and go in the seventh house and will be looking at the lagna from there. This will keep the balance. The latter half of the month can be troublesome, as the transit of the Sun and Mars will enter the sixth house. On October 17, Sun and October 22, your diseases will come in the sixth house. Although being here, disease-resistant capacity also improves, but at the same time diseases also increase. Stomach problems can be the most annoying. If you are a stomach patient, then you need to be very careful about food, otherwise the hospital may get dizzy. There may also be problems of boils, fever, etc., but there will be nothing special to be disturbed.

Career: From the perspective of work and career, the month of October will give mixed results for you. Lord Saturn is residing in the ninth house and the lord of the eighth house, Vrihaspati or Jupiter is conjugated with him. Both the ruling lords of eighth and tenth houses are together in the ninth house, which doesn't seem to be very good for your career. Along with this, Jupiter also considers Saturn as an enemy. However, Saturn is in conjunction with Jupiter. Therefore, this combination will not yield the expected results. This will make your career prone to ups and downs. There is a possibility of a transfer which can even take place against your wishes. Mercury and Venus have seated in the sixth house. The presence of two auspicious planets in the sixth house will reduce their auspiciousness. You need to be very careful with your opponents. Keep your plans to yourself. Do not reveal any plan to the people. Be discreet about everything. However, Venus will change its zodiac at the beginning of the month and will move into the seventh house. On October 17, the Sun will also enter the sixth house and after that on March 22, Mars will also move into the sixth house. In this way, your sixth sense will get activated. You can dominate your rivals because of the sixth house. Your opponents will not stand a chance in front of you. Employed people will also be appreciated for their work. Establish your dominance by performing well and win over your opponents. The first half of the month will be more favorable for business. Some problems may occur in the latter half. Transactions should be carried out cautiously and behave amicably, otherwise there is a possibility of disputes, which can even pave the way for legal wars .

Love/Marriage/Personal Relations: Talking about love relations, the beginning of the month may be full of bitter experiences for the ones in love. The transit of Sun and Mars in the fifth house will reduce tolerance and increase virility. You should not get in a hurry, otherwise a dispute started with trivial matters can turn into a serious fight. Confrontation can lead to a breakup. So if you want to preserve relationships, then you will need to be patient. Bring sweetness to speech, otherwise keep silent. Don't say a word unnecessarily. Your sweetheart will keep an eye on your words. Avoid reconciliation as much as possible in the first half of the month. For this, the latter will be better, when the sun will come out of the fifth house on October 17 and enter the sixth. This will provide partial happiness. Mars will also leave on October 22 from the fifth house. Thereafter, conditions will show a rapid improvement. It will be a chance to spend a good time with my sweetheart. You can get a lot of success in your efforts to solve problems by sitting together. The fallout will be removed. Love will be deep For those who are eager for a love affair and are thinking of expressing their love, time will be good only after 22 October. Speaking of married natives, time is going to be challenging for married people. Due to the position of Ketu in the seventh house, misunderstandings and doubts will arise in the mind of husband and wife. There can be a feeling of insecurity about mutual relationships. Your fears may also be unfounded, but Ketu has a tendency to confuse, so you will be confused. Doubt will also be removed, but doubt can again occur. At the beginning of the month, Venus will transit in the seventh house. This will increase love behavior between husband and wife. Marital happiness will also come from your spouse, just you have to control your tendency to doubt. The rest will be good.

Advice: You should wear the best quality Opal gemstone in a ring finger in a silver ring on Friday. On the day of Friday, feed wheat dough balls to the white cow with your hands. Offer a green dress or bangles to your sister or aunt. Chant the Beej mantra of Venus. On Saturday, offer flour to the ants.

General: For natives belonging to the zodiac sign Taurus, the month will begin on a good note. Most of your tasks will get accomplished on account of your luck and fortune. Some minor health related problems can crop up, and there are chances of students excelling in competitive exams. Long distance trips can also take place to fulfill educational requirements. Those of you who are preparing for government jobs will also be blessed with some fruitful reserves. With regards to business prospects, mixed results will be obtained. Transactions should be done very carefully and maintain secrecy. Health of your children should also remain a priority during this month. With regards to love relations, an extreme amount of patience is required on your part during the initial half of the month. Conjugal life will remain blissful.

Finance: From an economic perspective, this month will be considered mixed overall. The beginning of the month can be very encouraging. Due to the influence of Sun and Mars on the fifth house, economic activities will be good. There will be enthusiasm in work. You will be successful in completing your work with your efforts and making your source of income. The conjunction of Jupiter and Saturn in the ninth house will create strong economic benefits. It is possible to get funds from various projects. But this month there will be income, so will expenses. Mercury and Venus in the beginning of the month in the sixth house will be looking at the Dwadash i.e. the sense of expenditure. This can also lead to extravagance. There may be a tendency to spend on appearances and luxury, but if Venus changes the zodiac soon and moves to the seventh house, then the inclination towards luxury will be less. Time to trade will be moderate. Sources of income will remain. In the latter part, there may be laziness about work. Avoid this Do not steal hard work

Family & Friends: This month is going to be full of ups and downs in terms of family life. The Sun being in the fifth house, there will be some sort of stability in your family. Your influence will remain intact and you will be able to take everyone along and lead the way. Your words will also be taken seriously and have an effect, but on October 17, the Sun will exit the fifth house and enter the sixth house. This may lead to some sudden debates in the family. There is a possibility of any dispute with the family members regarding any property. A senior family member may also have health problems, which may cause some concern. You will get some relief from meeting younger siblings. A family member may meet you after a long time. Time is difficult for children, so one needs to be very careful about children. If the child already has any health problems, be a little cautious. You will need special caution especially in the first half of the month. The latter would be relatively better. Problems will start to decrease. Problems can begin to be seen in collaboration with friends and relatives. Self-confidence will increase with the cooperation of family members. Be patient all throughout this while.