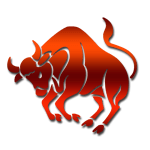 Health: There can be a possibility for some kind of unnecessary illness to occur. You can get physically ill due to some kind of infection and etc. Problems related to urinary functions can also occur. If any kind of problem arises, then taking the necessary treatment will be beneficial. You may also experience stomach related disorders.

Love/Marriage/Personal Relations: In this month, there can be good enthusiasm seen in you, pertaining to your love affair. The mutual harmony between you and your boyfriend/girlfriend will be mellow and there is a possibility for you to receive each other's cooperation in any work as you exhibit good feelings towards each other. If you are making some plans for the purpose of traveling somewhere, then it can be successful. In this month, you can share your feelings with your boyfriend/girlfriend by gifting them some good things or you can either enjoy your love relationship a lot. You can also have discussions regarding any kind of work related to your professional spheres so that you can get benefits. Your relationship can attain an even better state by as both of you exhibit a sense of faith towards each other. In this month, the conditions in your married life are going to be normal. You will get the help of your partner in general situations. You should try to improve the mutual accord between you and your partner only then, there can be an overall development of your home and also yourself. Your problems can increase if you always tend to stay in stressful situations.

Advice: Observe fasts and worship on Fridays and donate white goods on the same, as it will be beneficial for you. You can also donate items of decoration and etc. in the temple. Apart from this, you can also provide support and service to the elderly people residing in old age homes. Doing this can reduce your problems.

General: In the initial phase of this month, the situations can be a bit stressful. But in the latter half, there are chances of conditions remaining in your favour. If you have been trying to do some work from a very long time and you are not getting success in it, then you can make attempts to accomplish it this month, as you can achieve success in a good amount. In this month, there is a possibility for stress to arise with the relatives. Therefore, try to maintain a normal behavior with them. Do not try to maintain a lot of synergy with anybody. Be careful in money-related transactions. As the planet Rahu is transiting in the zodiac Gemini, it can create stressful conditions related to money, food, real estate etc. Therefore, it is important for you to be careful in such cases. If you are an employee, then there is a possibility for you to lay hands on a promotion. You can get an opportunity to get away with your domestic problems and seek progress in every walk of life. You can enjoy the comforts of home, vehicle etc. as such items will be purchased successfully. You can achieve success in any activity while having faith in yourself. If you are a politician or are in a higher state of position then you can get full benefits from your post. It will also be good for you to make progress in your job or in the field of politics. Conditions will be favorable in terms of your progeny and also your love relationship. In this month, love relations can move forth in a better direction and you can also get satisfaction from your children's side. You will be completely satisfied with your work, business and with your familial front. There is a possibility for you to receive the cooperation from your parents and share a good relationship with them. Both your health and enemies side will be in a normal condition. However, precautionary health measures should be observed. There are indications for you to achieve good profits from outside travels and etc. and if you are making efforts to undertake an overseas trip this month, then you may get success in it. On the other hand, the conditions pertaining to your married life can be a bit nerve-racking. But, hopefully you two will receive each other's cooperation. Commendable amount of returns can also be availed from a foreign based business. You can procure loss, if you try to do any of your work with just relying on fate and try to avoid unnecessary journeys. Otherwise, physical problems can increase and financial loss may also occur. In this month, the dates 9,10,18,19.27.28 can create stressful situations for you. Hence, you should avoid doing any important work during the time period mentioned above.

Finance: The efforts made on your part to gain economic profits are likely to get graced with success. If you are doing any work to gain financial returns this month, then it can be successful. If you are into business then there are good opportunities for you to earn profits from the business point of view. But if you are into a job or something and are trying to earn money by making any kind of investments then you should probably wait. Even business natives who are preparing to make some big investments from the business perspective, should also wait. Otherwise, there is a possibility for you to face economic losses. As the planet Saturn is transiting in the zodiac Sagittarius along with Ketu, the situations pertaining to your work and business will be normal. Therefore, indulging yourself in such types of risk-taking jobs can prove to be disadvantageous for you. Therefore, in the case of financial matters, you should be cautious while making money related transactions and also try not to avoid doing any new work. So, try to stay attached to your work and business, which can ultimately lead you to gain financial benefits.

Family & Friends: In this month, happiness and joy can be seen prevailing in the family. You can see a lot of alterations in the harmonious bond which exists between the members of the household. You will be able to see the family members exhibiting sympathy and good behavior towards each other. This can also make you feel good and you will also be successful in maintaining a better mutual understanding at home. There is a possibility for you to receive the support from your kinsmen at any work you undertake. Relationship with your parents in the family and their cooperation towards you can also remain stable. You can receive all kinds of happiness with their blessings and make good progress in life. Your relations with your siblings and friends will be good. There is a possibility of some auspicious work getting commemorated in your house, during the second half of this month. Do not fall prey to the tricks of some unnecessary people and consequently try to create tension at home. Otherwise, losses can be incurred. It can be very good for you to have faith in yourself and to have good feelings towards your kinsmen. You can be satisfied with your progeny and remain happy because of their achievements and activities. In this way, the family situations will generally be in your favor. Therefore, you should also try to maintain a warm relationship with everyone, so that you can get good benefits from them.