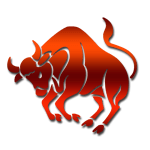 Health: Physical health will not be so much of a challenge during this time but your mental health needs to be taken care. You need to make big changes in your lifestyle in order to achieve optimal health. You may have depressive tendencies and consume liquor in excessive amounts to come out of it. However, make a note that anything in excess is alarming and your body starts firing back with any amount of excess food or drinks. The Venus, which is the lord of Taurus. will be in the eight house of mysteries and secrets, which can cause infections, eye problems and migraine. Try to relax and see a professional in case of emergencies.

Career: This month, you need to be persistent in order to grow and expand your business. You may face some uncertainties during this time, however your hard work will help you come out of this phase. Your tenth house lord Saturn is in ninth house with Jupiter, therefore your luck may favour you to rise. You will maintain contacts with the authoritative people. The natives who are running their family business will progress and get versatile projects to work upon. The only caution during this time is to be vigilant, focus and trust yourself when planning to start on a new project as things might appear challenging at the outset. The working professionals will aim to switch the job, therefore they will look for new jobs and their luck will favour them by last week of January. The government employees might get transferred during this time. Therefore, if your transfer was due from sometime, then expect this turn after the second week of January. The natives related to the field of Computers, Space Engineering, Event Management and Research Work will have a good time as their in-depth thoughts will help them work towards their betterment.

Love/Marriage/Personal Relations: The natives who are in a relationship will be extra possessive for their partners, too controlling and jealous which may drift the person away from them. There is a possibility that either of you will hook onto the grudges for some circumstances or situations faced in the past, due to which you may face confrontations. This time will force you to decide whether to continue with the toxic relationship or to come out of your comfort zone and move on in a better direction. Those of you who are single will hold yourself and keep reservations for not meeting new people or getting into any kind of relationship during this month. Married couples will enjoy some intimacy and passion in their relationship during this time since the planet of pleasure Venus will be in their 7th house of marriage during the beginning of this month and thereafter will move to the 8th house of depth. The bond of natives will grow intense with their spouse, they will enjoy each others' company and will have physical pleasure. The only caution is to respect each others' thoughts since you might face conflicts due to differences of opinion. Don't be too stubborn to leave your partner unheard.

Advice: Worship Goddess Saraswati and Parvati during this time. Offer uncooked rice and sugar to Maa Parvati on Fridays. Regularly recite Durga Stotram. Distribute food among building workers. Avoid wearing black and brown shades for a month. Feed mixed grains to birds every day. Feed chapati to street dogs. Observe fast on Fridays.

General: The most dependable and reliable Taurus is the second sign of the Zodiac ruled by Venus. They are methodical in their approach and well known for their logical thinking, which is why they are good at giving advice to people in tough situations. Taurus is an earth sign represented by the Bull and is very practical in their attitude. These Bulls are in love with their firmness and find utmost comfort in it. They love physical pleasure and are drawn to materialistic goods, also their taste buds are too profound, therefore enjoying versatile food and delicious meals is their interest. The committed and loyal partners in a relationship and generous with the people around them provides a charismatic personality trait to them. The dedicated and trustworthy Taurus natives are very stubborn and will stick to their understanding and choices, following their very own perspectives and interests. They will never get convinced or be flexible come what may. Further proceeding towards an insight into January 2021 for our comfort-driven Taurus. This month you will be in deep thoughts weighing the pros and cons of each situation and circumstances approaching you. You may feel lost in the dualities of your own thoughts, comparing and judging everything and trying to find out the best possible solution since Rahu, the node of delusion, is in your first house. You will be expected to put in more efforts in order to stand out and win the situation or competition. You may feel stagnant as you will be stuck up in two situations, possibilities or opportunities during this time. You will also feel difficulty in balancing your personal and professional life. You may face some conflicts at work and find yourself in some circumstances where you will undoubtedly feel anxious and stressed. You may also face some difference of opinion with your partner or spouse during the beginning of the month, however things will sort out by the third week of January. This time would be favourable for your personal growth as your deep thinking will bring you to a reflective and meditative state of mind, leading you towards peace and serenity.

Finance: The comforts, luxuries and materialistic pleasure are always appealing to Taurus. Their money matters and finances is their primary concern. They will make enough to spend on their leisure travels for this month, their earnings are interdependent on their hard work as easy earning will not work out during this time. You will reap the rewards of your hard work, if you had invested money in the past, then you will receive the profits or interest from the same during January's beginning. The Mercury will be transiting from Sagittarius to Capricorn this month and bringing in the change in your finances. You will be spending on travelling and exotic food, your will power will grow and you will be on toes to achieve what you desire for. You may earn from some property or with the help of a woman during the beginning of this month. You are advised to channelize your income and do not appreciate any remuneration from hidden sources or as bribery as this may put you under huge penalties. You may gain from some rent or income from your or your spouse's ancestral property. By end, all the finances will be undetermined initially, and eventually, you will be more stable and secure.

Family & Friends: Taurus are very caring and protective of their dear ones, they take a keen interest in the household works. On the onset, they cherish and enjoy all the moments spent with their family and friends. The month of January will be happening for you, as you will find an occasion to meet your extended family and have a family celebration time. You will rejoice some past memories with family and friends during this time. On some days, you will miss your family bond and togetherness due to your work commitments and packed-up travelling schedule. You will try to maintain a balance between your work and family time but will always feel occupied with your duties, responsibilities. Also, you may also feel that your dear ones are demanding too much attention from you. Your dear ones just want your happiness and time, so try to free yourself from your thoughts and understand their interests.