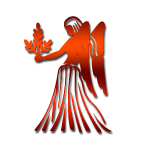 Health: In terms of your health, you will receive mixed outcomes, because the conjunction of retrograde Jupiter and Saturn in the fifth house can give birth to stomach related problems. Apart from this, problems like joint pain, arthritis pain, rheumatism or indigestion and acidity can also bother you during this time. Therefore, you should be especially aware of these problems. Some people may also suffer blood-related irregularities during this period, due to which their blood pressure may become imbalanced. In such a situation, you can gift yourself a good health by being aware of your well being. Your life is important, so protect your body and make yourself fit through regular eating habits and physical exercises.

Career: In terms of your career, you will remain at the receiving end of prosperous results. The initial phase of the month will prove to be generous for you, but the second half will be better. But you may have to save yourself from falling prey to a controversy during the latter part of June. someone may wrongly accuse you of something, which may throw some bad light on your existing image. The behavior of senior officials will be ordinary and they will solely focus on the quality of your work. If your work shines bright, they will come into the forefront to support you. If you happen to be a business professional, then amazing prospects of earning benefits will get created for you. Work conditions will improve but you are advised to maintain an amicable relationship wurth your business partner. If you avoid the occurrence of any fights, then you trade will flourish in the long run.

Love/Marriage/Personal Relations: For Virgo couples who are in love, the presence of retrograde Jupiter in your fifth house will make your love life more radiant. You will be seen making efforts to strengthen your relationship. Those natives who are single will acknowledge the need for a special someone in their lives. In such a situation, you may fall prey to some wrong decisions which should be avoided. On the contrary, if you are already in a relationship with someone then it would be absolutely necessary for you to remain faithful in your relationship as it is the prerequisite of any relationship, which is required for it to thrive. Due to the blessings of Saturn, some natives of this sign may also tie the knot. However, you may have to work hard to receive the profitable outcomes. If you are already married, then this month has mixed outcomes in store for you. The presence of Mars in the sixth house may generate hot tempered qualities in you after 18 June 2020. The planet Mars will remain posited in the seventh house because of which conflicts can arise in your conjugal life. Refrain from getting involved in unnecessary debates with each other and try to take some time out and spend it wonderfully with your life partner so that his /her state of mind remains pleasant and your conjugal life thrives.

Advice: As a remedy for this month, you should donate black sesame seeds mainly in the evening on Wednesday and worship your family goddess. In addition, you should wear opal and emerald gemstones. Both of these should be worn on your ring finger and little finger on Friday and Wednesday respectively during Shukla Paksha.

General: Because of maintaining a well behaved and pleasant nature, you will tend to accomplish your tasks in the most convenient manner. During this month, your intellectual abilities will get sharperbed due to the conjunction of Rahu and Mercury and you will be able to solve your problems very easily. Everyone will remain in awe of you at workplace. On the familial front, situations can remain stressful. You may have to maintain a careful attitude with regards to your children. Opponents will not stand any chance against you as the presence of Mars in the sixth house will favour you completely. However, it is advised to remain careful of them during the second half of this month. The support of luck will also be obtained. Maintain a healthy bond with your siblings and try to keep your maternal relatives on your side. Focus at work will be extraordinary and you will lay your hands on a good post. Follow the mantra of remaining busy with your own self during the entire month of June.

Finance: If we take a look at the economic life of Virgo natives, it can be stated that Venus, the ruling lord of the second and ninth house of your sign will remain posited in the ninth house for the whole month. At the same time, Shani or Saturn, the ruling lord of the fifth house, will also reside in the fifth house. Because of these two, your income will not decline and your financial side will be strong. Although you will have to spend on some essential tasks, you will still be able to raise a lot of money. Especially in the latter part of the month, some travel related expenses will come into the light and if you are involved in any judicial manner, some of your resources may get procured in it. If your spouse is a working professional, then his/her income may increase significantly or he/she can stumble upon multiple sources of earning money. In such a situation, the month of May will strengthen your economic status significantly.

Family & Friends: After taking a look at your familial life, it can be stated that the presence of Ketu in the fifth house will try to maintain the conditions of the household as they have been going on for so long. Kith and kin will stand by you and your fathers' words will also get validation. As a result, the unity of the family will increase. However, some great efforts are required on your part as you may lose interest while being at home. Over thinking may lead you to believe that you are a loner. Try to get over this thought so that you can make progress in life. The state of family members will be happy. Religious inclinations of your mother will increase. Relationships with younger siblings may deteriorate. Try to maintain a healthy bond with them.