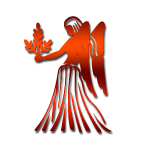 Health: Although, there are not many chances of falling ill during this month, you need to be careful as you might be hit by physical injuries. You are strongly recommended to follow traffic rules and guidelines. Keep your speed in check and avoid rash driving. Use safety gears like helmet, seat belts, kneecaps, etc., as and when necessary.

Love/Marriage/Personal Relations: According to the September Horoscope 2019, you might have to face some problems in your love life. The transit of the planet Saturn and the affliction of the planet Ketu in the Zodiac Sign Sagittarius will disrupt the peace of your love life. There might be some unnecessary arguments and a lack of trust that will have a negative impact on your relationship. You should not let these differences seep into your bond. If your partner gets angry with you, you should not adopt the vindictive approach. Instead, you should try to calm him/her down and bring his/her senses back. It will be better for you to trust each other if you do not want your relationship to fall apart. Your love relationship is likely to get stronger during the latter half of the month. Try to get a hold of yourself during the first half, if you want to strengthen your relationship. Wedded duos will find this month to be favourable for their married life. Your life partner will support you through thick and thin. The love and support provided by your spouse will keep you going, even in difficult times. Foreign journeys will be fruitful with the cooperation of your spouse. You should understand your partner and respect his/her feelings if you want to enjoy marital bliss.

Advice: You should try to help the needy students by donating useful stuff like pencils and books to them or by helping them to study well. Donate green colored objects on Wednesdays and venerate Lord Ganesha in order to appease him and obtain his blessings.

General: During the month of September, remarkable analytical skills will be possessed by you, which will help you to make the right decisions. However, overthinking might lead to stress and tension that will not only affect your health but also your work performance. Your married life, as well as love life, might be negatively influenced because of the lack of mental peace. It is predicted that if you perform your work diligently, you will be able to achieve your targets. You will advance towards your progress in the field of your career. Seriousness should be observed at work , if you wish to make money. You might have to physically exert yourself sometimes but the gains will be worth it. Foreign journeys and foreign connections will help you to get closer to your goal. Luck will favour you and it will be reflected in the benefits and growth which will usher in your professional front. The month looks good for your financial status as you are likely to get loaded with money if you make efforts for it. It is advised to act according to the prevailing situation. You will have the urge to investigate well before making a move. Married life will be happy and blessed. Your spouse will motivate you and will be the pillar of your strength. Both of you will understand each other and make it through difficult times together. However, love lives of Virgo natives might be a bit erratic. You should try to be calm and patient if you do not want to spoil your relationship with your loved one. Your enemies will try to supercede you but will not let them succeed in their vicious attempts. You should be careful about your health, especially while being on the road as there are chances of accidents and loss of blood taking place. Being alert and cautious will safeguard you. Students will be able to showcase their abilities and score well in their academics. You might acquire a new vehicle or a piece of land. There might be some tensions prevailing over the familial front. You should try to eliminate the misunderstandings that can disrupt the harmony of your home. Virgo folks will develop a good bonding with your parents. You should take care of their health, failing which it might degrade. You should realise that taking care of each other is one important element of a household, without which a family can disintegrate. You should not forget your duties towards your kinsmen. If you are involved in politics, you will get chances to gain the favour of the general public. You should not miss them if you want to do well in this particular sphere. If you are enrolled in a job, you will be able to get a promotion or a hike in salary during the latter half of the month. The 9th,10th,18th,19th,27th, and 28th of this month seem to be unfavorable for you. You must, therefore, be cautious on these dates to avoid the occurrence of any problem.

Finance: You will witness a good financial life during the course of this month. Performance at the professional front will be noteworthy. You will be rewarded for the same and as a result, happiness and satisfaction will usher in. You should be patient if you do not want to suffer from harsh consequences. Thoughts about investing money will cross your mind during this month and it is likely to yield positive results. However, you should not invest a huge amount, otherwise, you might end up burning a hole in your pocket. Luck will favour you and your career graph will rise steeply as a result. You should stay away from the real estate sector as it does not seem to be the right choice for you. You should not trust anyone blindly, otherwise, you might have to face problems. Be careful in monetary matters. Do not get involved in conflicts and arguments as they might pull money out of your pocket. Try to maintain a good relationship with your seniors at your workplace.

Family & Friends: It is predicted that you might have to face some tough situations at your familial front. Your parents will be affectionate towards you and will lend their support whenever you need it. You should respect them and take care of their health. Any deterioration in their well being status might create an atmosphere of tension and stress. You should seek medical advice at once if you find your parents develop any medical issue. You should try to maintain a harmonious relationship with the other members of your family as well. It should be realized that unity will help you to face adverse situations. Your siblings will support you and so will your friends. Heed should be paid to guidance and advice of the elders of home as they will guide you to set foot on the right path. You might be tensed because of your children and their future. Be their mentor and guiding star, while being their friend at the same time. Listen to their problems and make sure to find a solution to them. The organisation of an auspicious activity in your home will bring the family members together. You will spend time with your kith and kin and your relationship with them will get stronger. You will speculate the importance of your family and friends in your life.