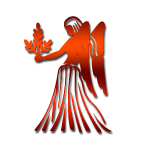 Health: The month of January is not very favourable for your mental health, you will feel depressed and anxious. The Mercury is with sixth lord Saturn which will cause insecurities and discontentment. You should consult a counsellor or psychologist to help you come out of the depressive tendencies. Those who have an asthmatic history need to be very careful as their situation may worsen up by the end of this month. The oldies need to be particular as they may face some issues related to joint pains and acute constipation. You should avoid consumption of liquor during this time as it may worsen your health. Try to keep yourself calm and frequently drink water to keep yourself relaxed.

Career: The month of January will be good for those who own a partnership firm or have a joint family business however you may feel some insecurities in terms of your share in profits and overall earnings from the business. You may feel some stagnancy in your business and will look forward to making some steps for improvising and bringing a dynamic approach. You may feel overboard with responsibilities at work and will be under immense pressure and stress, you are advised to delegate the work and relax your mind else you will exhaust yourself and will not be able to focus on any of the assigned tasks. The working professional will be in a dilemma and will be unsure about their work, they will feel discontent with their job and will look forward to a change during this time. Your tenth lord Mercury will be in 5th house during the January beginning which is a favourable time to work on your hobbies and earn from them. Initial days of January will be good for Chartered Accountants, Company Secretaries and people working in the field of marketing and management.

Love/Marriage/Personal Relations: The love life of Virgo will be through thick and thin in this month, you will face some conflicts with your partner. You will get a clarity of the situation you are in and will get to know some hidden facts about your lover, this will uplift the clouds of doubt and insecurity from your bond and you will be able to make your decision. The fifth lord Saturn is in its own house with Jupiter which will give you the way out in your current challenging situation and whether to stick to the relationship or move on for betterment in life. The married couple will feel the strength of their bond and will develop better trust and understanding during this time. The seventh house lord Jupiter is in the fifth house of love and emotions therefore you will enjoy the warmth and cosiness in your relationship with your spouse. Those who were having differences with their other half previously will now come to a common point and you will share a smooth connection bearing the fruit of your patience in the relationship and achieving a point of stability and compassion. You will plan to go on an intimate trip with your partner to have some great moments together, also you will frequently go on special dinners and lunches during this month.

Advice: Offer milk and sugar to Maa Parvati on Fridays. Light an oil lamp in front of Shani Dev on Saturday post-sunset. Recite Shani Stotram. Donate green bangles or cloth to a young married girl. Take a glass of water and add a spoonful of salt in it. Keep this water near your forehead while sleeping and change this water every night prior to sleep.

General: The analytical thinkers seeping into the minute details of everything are Virgos, ruled by the intellectual planet, the Mercury. They have good communication and writing skills, their speech is well developed and have creativity in their writing. Their critical thinking and hardworking attitudes make them one of the finest authors and writers. Thoughtful and observant they are good at critically analysing a person or situation around them. They are sensitive people and aim to achieve the best in everything they do which makes them a perfectionist. They are reliable and trustworthy as they understand their duties and take their responsibilities seriously despite having sharp eyes and rational thinking. They still know how to keep themself calm and have good patience to tackle any challenging situations. They are lovable and have aspirations towards beauty in whatever they perceive, their humble attitude and kind-hearted nature make them good friends. You are moving forward to look into the month of Jan 2021 for our cheerful Virgos. You will be fearful and anxious during this month. You may feel stressful and burdensome in your professional life. The students will have a better concentration, which will bring fruitful results. Your personal life will be rocking and you will spend a relaxing time with your dear ones.

Finance: The Virgos should take heart as this month will be good for financial stability. You will invest money on some policies for your children and spouse. If planning to buy a new vehicle for personal use then this time is favourable as Venus the planet of luxury will be in your fourth house by the second week of January. You can receive some rental income from your heritage property or you may make money from some part-time work with the help of a person close to you. You should get into budgeting and saving for the long term during this time. Avoid investing in the share market, Mars in the eighth house of uncertainties is looking at your income house which can cause losses in uncertain investments. Do not think of earning money from gambling or any other unethical sources as they may cause losses in the long run. Your income flow will be comfortable however you will have some insecurities in the sustainability of your profession due to which you may get into anxiety, you just need to use your remuneration with good planning as the insecurities are just on your mind things are smooth on the actual grounds.

Family & Friends: This month you will get an ample amount of time to spend with your children, you will be living your inner childhood by playing with them and going on outings. If planning for a family vacation then time is favourable as the Sun will be transiting from your fourth house during the beginning of this month making a chance for an overseas family trip. You will be surrounded by kids during this month, could be just having a fun time with your children or at some small get together or at birthday parties. You will also have invitations to participate in some fun clubs and small ceremonies, expect some good news pertaining to pregnancy or birth of a child. You will have an emotional inclination during this month and will like to spend most of your time with your loved ones, your feelings and warmth will be well supported by your family which will keep you optimum satisfaction and happiness.