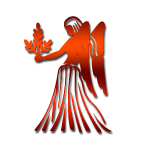 Health: As per Virgo Health Horoscope 2021, the year seems favourable for you. There will be a subsequent rise in your courage and might because Ketu will be present in the third house of your zodiac sign throughout this year and help to keep you away from minor diseases. Along with this, when Jupiter will also be in the fifth house of your zodiac sign from April 6 to September 15 during midyear, you will be required to take care of your health in this duration, otherwise problems such as diabetes, urinary infection, nerves related disorders etc. may arise. Along with this, Virgo Health and Fitness Horoscope 2021 indicates the possibility of stomach ache, indigestion and acidity bothering you throughout the year. April, August and September are the most worrisome months for you in regards to your health. Focus on yourself as much as possible at this time.

Career: According to the Virgo Career Horoscope 2021 based on the concept of Vedic Astrology, Virgo natives may incur mixed results. Saturn will be in the fifth house of your zodiac sign throughout the year, which will make you distracted and think about changing your job. Especially between April and September, you can make important changes in your professional life. Virgo Jobs Predictions 2021 indicate that the natives who are employed will be respected and honoured by their superiors and boss between September to November. From November 20 onwards till the end of the year, you will come across multiple opportunities in your career, and taking advantage of those is a must. The months of January, March and May are said to be the best for your career. During this time, you are most likely to get the desired job transfer due to the planetary movements being your favour as per Virgo Yearly Predictions 2021, which will also benefit you. However, in April, you are also advised to take precautions as there are chances of you getting into a dispute with your female colleague at work, which can damage your image. The period from the beginning of the year till 6th April as per Virgo Career 2021 Horoscope will be favourable for businessmen and traders. However, time till September 15 will not prove to be good from a business point of view. As a result, you must refrain from making any major investment at this time in case you do business in partnership since the loss is on the cards. See the advice of your associate or senior officer when taking any major decision in your business. According to the Virgo Career Horoscope 2021, there can be a big investment in the business between September 15 to November 30, which will highly benefit you. However, managing business alone after November 30 will prove to be beneficial.

Love/Marriage/Personal Relations: According to Virgo Love Horoscope 2021, natives in love will attain better results this year. However, you may go through several ups and downs in your love life throughout this year. The beginning of this year and December will prove to be challenging for you. Apart from this, you will be seen drowned in the ocean of love with your beloved. According to the Virgo Love & Relationships Yearly Predictions, you are advised not to get into an argument with your lover at this time, otherwise negative effects can be seen in your love life. For you, the time from the end of January to February and then from June to July will be majorly favourable as indicated by love horoscope 2021 for Virgo zodiac natives. With this, closeness in your relationship will increase between October to December, and you both will form a beautiful connection between January, May and October. This will strengthen your relationship further. Overall, your love life will remain lucky this year, and you will be successful in strengthening your relationship.

Advice: On any Wednesday, wear high-quality Emerald or Panna in a gold ring in your little finger to attain desired results. To pacify the planets Mars and Mercury, soak Sabut Moong Daal in the water on Tuesday and feed it the very next day to a cow or Gow Mata. If possible, recite the Shri Durga Chalisa either every day or on Friday to end the financial crisis. On Friday, offer red flowers and red fruits to the Goddess by visiting a Mata Temple. Always keep a solid square piece of silver in your purse or pocket. You will get success in your field of work.

General: Virgo Horoscope 2021 by AstroSage predicts favourable outcomes due to the placement of Saturn present in the fifth house. With this, several significant changes will be seen in your life. There will be ups and downs in your career, because the aspect of Saturn can make you feel distracted. Also because of this, you will be unable to complete any work on time. Virgo Yearly Horoscope ‌2021 predicts that there will be strong chances of relocation. In such a case, you need to take proper advantage of small or big opportunities. Time will be slightly unfavorable for businessmen. Be careful when investing, otherwise losses may occur. Along with this, the months of January, May, September and December are going to be the most favorable in terms of your finances as per 2021 Yearly Horoscope for Virgo natives based on Vedic Astrology, because you will be able to earn well through multiple sources during this period. Apart from this phase, financial constraints will prevail. As per Virgo Yearly Predictions 2021, students must remain careful, as time doesn't seem to be that favourable for students other than those pursuing studies in the field of Politics, Social Services or Information Technology. You will attain success only after working harder than before, which is why you must go on and not let your efforts fail. Coming to your family life, planetary transits will offer you mixed results as revealed in the 2021 Virgo Horoscope. For this reason, the beginning of the year will be good for you, however, the end of the year is going to be unfavorable for your family life. Virgo 2021 Horoscope predictions reveal that married couples will encounter several problems in their lives. Bad health of your spouse will weaken your financial situation this year. Also, disputes may arise between you two because of familial reasons. At the same time, newly married couples may get blessed with a child. With Jupiter in the fifth house, children will do well at their workplace, which will make you happy. You will attain favourable results in case you love someone, because the position of Venus in your zodiac sign will help you attain immense success in love life. With its impact, your love will grow and some of you can even decide to get married to the love of your life. The year will be good in terms of your health as mentioned in the Virgo Yearly Horoscope ‌2021. You will feel energetic from within, which will increase your speed. Although you are going to have minor problems, treating them from time to time will prove to be the best option for you.

Finance: According to Virgo Finance Horoscope 2021 based on Vedic Astrology, you may have to go through several ups and downs this year. Beginning of the year will be financially weak, but luck will gradually be on your side, due to which an improvement in your conditions will be seen. Virgo Financial Horoscope 2021 indicates that the transit of Mars at the beginning of the year in the eighth house of your sign will ensure an increase in your income. Because of this, you will be able to secretly attain monetary benefits. Also, Rahu will be in the ninth house from your sign this year, due to which you will suddenly attain financial gains and your conditions will also strengthen. Money Horoscope For Virgo 2021 predicts that although a sudden increase in your expenses will be recorded from April to September, you will not feel financially strained due to the constant inflow of money and profits. Despite this, you have to pay more attention to accumulating your wealth. The time after September will be very good because luck will favour you this time. The months of January and December will be very favourable for you as per Virgo Finance Horoscope 2021. Apart from this, you will get ample opportunities to earn money from many foreign sources.

Family & Friends: Looking at the Virgo Family Horoscope 2021, the year 2021 is going to be less good for them. At the beginning of the year, your family will not be seen lending their support to you, but however during midyear, your siblings will come forward to encourage and support you. The end of the year will turn out to be good for you as well. As indicated by Virgo 2021 Family Predictions, you may get into a fight with a family member between April and September due to the unfavourable placement of planets, which is why keeping a check on your anger is necessary in order to improve your image. Property-related disputes may arise in the family at this time, which is why it is better to stay away from such scenarios, as you can land up in court. You will get good fruits in the beginning and at the end of the year. According to Family Horoscope 2021 Predictions for Virgo zodiac natives, an auspicious event can get organized at your home, which will improve the atmosphere of the house. The months of January, February, May, June and July will be particularly good this year. Apart from this, you may have to face problems in family life.