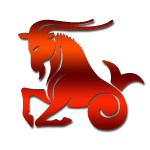 Health: In this month any kind of injury or any kind of joint pain , knee pain or any other kind of pain can arise. Unnecessarily, some other serious problems can also be experienced . Therefore, in this month, you should be careful physically.

Love/Marriage/Personal Relations: Your love relationships can get unpleasant as your partner can come into terms or generate conflicting situations. Due to an unnecessary rise in stress, disputes can increase and ultimately the distances between each other can also increase. Therefore, while keeping an eye on all of these aspects, you should try to take special care of the mutual harmony between you two to get better. There are more possibilities for these situations to occur in the first half of this month but in the second half, the circumstances can get better. Therefore, you should try to keep a good sense of feeling towards each other and along with trying to give a better direction to your work, you should also try to take care of your love relationships. You should also try to take out your time for your boyfriend/ girlfriend. This makes the conditions can get better with regards to your love relationships and the intensity of your love relationship can also increase. In this month, the situations will be normal in terms of your married life. There is a possibility for you to get the support from your life partner. Having a warm relationship with your spouse can also benefit you in the field of work along with the family and also according to time you can get the cooperation. You are also likely to receive the bonding and support from your in-laws. Therefore, it will be better for you to take care of your marital life to be sweet.

Advice: You should donate black things on Saturdays, and should light a lamp filled with sesame oil under the Peepal tree on Saturday evenings. Recite Hanuman Chalisa everyday. Visit the temple of Shani Maharaj or perform a Chhaya daan.

General: In this month, you can come into contact with a lot of mental disturbance and stressful situations. Problems associated with finance can bother you, and according to time there are also less possibilities for you to receive assistance from your close relatives. Therefore, in this month, you may feel somewhat tensed. You can see your problems to increase continuously as much as you try to get yourself out of it. In such situations, you have to try to make your efforts with stability and conviction. Before doing any work you should have its complete knowledge and you have to take full responsibility towards your work only then you can reap good benefits. You should not try to do any work without proper thinking. The situations can be stressful from the real estate acquisition point of view. If you are an employee and are diligent to achieve a post and a position, then it may definitely take time but there is a possibility for you to get success. As the planet Jupiter is transiting in Scorpio, it can create better situations in terms of acquiring any post and position and you can obtain the support of your favored friends. Problems can arise while purchasing any land, vehicle and etc. You can also have problems from the point of view of obtaining political gains. You may have to face opposition from your own people, but you can achieve good success with courage and enthusiasm. The conditions can be stressful regarding the children's side and problems can also increase in terms of your love relationships. Your fortune in this month will also be in a normal condition. Strenuous and stressful situations can become a part of your professional life. Problems can arise in any new work that you laying your hands on. Therefore, starting any kind of a new work in this month in terms of work or business may prove to be a loss for you. Hence, you should try to do any work under a well thought out and understood strategy. In this month, overseas travel expedients can prove to be good and the conditions in terms of your married life can get better. There is a possibility for you to get the cooperation from your in-laws side. Stress can also arise in case of acquiring economic benefits. You should try to avoid any money related transactions. If you want to get your money back from someone, then do not try to be in haste. The days of this month will remain average during this month. The dates 8,9, 17, 18 and 26, 27 of this month can be unfavorable for you. In this duration, doing any auspicious work or taking up any new work can be stressful or harmful for you. Therefore, during this period you should try to refrain yourself from undertaking nay crucial task.

Finance: In this month, the economic difficulties can be somewhat more. No one will be on your side while you are stuck in problems but they might, in fact, bring their other kinds of problems to you. Therefore, you should try to solve your own difficulties. You should never try to lend money to anybody. Or else you might end up in more problems and you should avoid giving into any temptations. You should try to stay away from anyone suggesting you invest. Otherwise, your financial problems may increase some more. Be confident towards your work, whatever work you do, only try to expand it further. And due to which you can get financial benefits and you can come back to your previous conditions. There is a better possibility for you to have better situations in the second half of this month. Along with work you can get opportunities to gain profits. You can feel better from a financial point of view but the atmosphere can be stressful. You can face turbulent situations and suffer from mental stress. Therefore, you should try to stay away from nervousness and you should try to do any of your work with stability and seriousness. Due to which your conditions can get better.

Family & Friends: In this month, confusing situations in terms of your family can come into the light. Unnecessarily, there can be an increase in the problems regarding your home and family. You might have to face opposition from your own people and your relationships with your relatives can also get spoilt. The bond shared with your parents can get improved but there can be a rise in concerns related to their health, due to which economic problems may be encountered. In such situations, it would be better for you to stay together with your family and appeal for support from your family members and to take care of each other. You should try your best to avoid spoiling the balance of the family, only then you can get good benefits. In this month, you may also be unhappy in terms of your children. Worries about their education and health can keep you up at night. Due to this, the problems in the household can increase but you can achieve better results by doing any work with perseverance. It would also be better for you to handle yourself and try to move forward by keeping your home and family united even in extreme conditions. With this, the conditions will get better for you, as well as it can also get better for your family members.