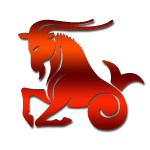 Health: Even though your financial situation will not be quite favorable this month, in terms of health, you will remain stable. You may have minor health problems, such as cold and cough. This may be primarily due to change in weather conditions. Fortunately, no major health problem is likely to befall you. Keep taking the aid of Yoga and exercise regularly and maintain a healthy routine too. Avoid eating excessively fried food. Stop eating outside excessively. Include nutritious elements in your diet.

Career: With regards to your career the month of October has some great reserve in store. The planetary positions and movements state that you will be gifted all kinds of success with regards to your professional life. Mercury and Venus are present in your 10th House because of which your relations with your colleagues as well as your senior officials will remain great. Along with this the planet Saturn is aspecting your 10th House because of which you will keep working hard. After the 17th of October the royal planet Sun will transit in your tenth house because of which your career will get strength and the planet Saturn is expecting your 10th house, due to which you will keep working hard. Those who are enrolled in a government job will avail special benefits. On 22nd October the planet Mars will move into your 10th House which is indicating that you may be eligible to bag a promotion. If we talk about business professionals and they will remain at the receiving end of some favourable result. Trade is likely to get expanded and new relations will get established with other business professionals. Along with this Saturn and Jupiter is affecting your 7th house which is the first to be great with regards to your professional life.

Love/Marriage/Personal Relations: With regards to love related matters the month of October will turn out to be quite favourable. The position of planets and nakshatras will work in your favour because of love and romance will be all over the air. Along with you may also decide to take a trip together with your partner. You may Go Away on a romantic getaway with your partner. Also a movie or dinner date is quite a possibility. Married native belonging to this sign I will also come across a favourable time. there will be the perfect balance in your relationship. You will acquire the love and support of a life partner and carry out your responsibilities together.

Advice: On Saturday, recite the Neel Shani Stotra by Maharaj Dasaratha. It will be very auspicious for you to wear the Sapphire gemstone of the best quality in an Ashtadhatu ring on your middle finger on Saturday. On Friday, visit the temple of Maa Durga and offer them red Hibiscus flowers. Touch the feet of young girls and seek their blessings. Do not take anything for free from anyone.

General: You may face some problems during this month with regards to your financial life but the other aspects of your life will perform really well during October 20 21. We will make great progress in terms of your career and you will keep working well. Your relations with your colleagues and senior officials will improve at your workplace. You will take Grave interest in your studies and success will be acquired in higher education. in family life will be blissful. You will require the support of family members . Property related matters can work out properly. If we talk about love relations, some great results in store for this aspect as well. Those who wish to get married may hear their wedding Bells ringing soon. The conjugal life of a married native will be blissful and satisfactory. Husband and wife will develop great compatibility. Health will remain stable and there are no chances of you falling prey to any major ailments. However it is advised to spend monetary resources very carefully.

Finance: For Capricorn natives in particular the month of October will not turn out to be quite great. Jupiter which is considered to be the significance of prosperity will remain in a weak state all throughout this year. The planetary positions also do not seem to be quite favourable because of which your income levels will remain stagnant. Your hard work will not be able to reap the desired fruits. Consequently you may have to face some economic problems. Try to keep a tab on your expenses as it will be the better option for you. Also so do not take any loans during this period as it will be quite difficult for you to pay it back. However situations will improve in the next month and you will be economically prosperous once again.

Family & Friends: The planets Mercury and Venus are aspecting your fourth house, which can be considered quite good for your family life. Because of these positions acquired by Mercury and Venus, there will be a good atmosphere prevailing in the family. There will be a feeling of cooperation and harmony amongst the family members. You can get enough chances to spend quality time with your family members. Although the influence of Mars on your fourth house may cause some mild turmoil in family life, no serious problems will come into the forefront. Overall, the family's environment will be hunky dory. There can also be a small event hosted by your family. The month's time would be good for property related matters. If you want to invest in any property, then you can go ahead. If there is any prevalent property dispute, then you can expect it to get resolved. Your younger siblings may suffer a little in the first half of the month, but there is nothing to worry about. Conditions will improve in the latter half and they will get rid of the troubles eventually.