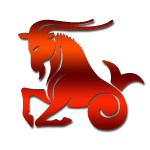 Health: Your your zodiac sign is under the Occupancy of Saturn along with retrograde Jupiter, which also happens to be the ruling Lord of your third and twelfth house. In such a situation, you may come into terms with various diseases. In particular, you may face problems because of exceeding the limit of the consumption of excessively fatty foods. Some of you may also suffer from Diabetes. Other than this, the conjunction of Mercury and Rahu in your sixth house may generate skin disorders. Considering the gravity of the situation, you are advised to seek the guidance of not one, but two medical practitioners to remain on the safer side. However, since the ruling Lord of your sign is present in your ascendant house only, the state of your wellbeing will depend on your lifestyle. Hence it is high time to make some changes to it, which will help you to keep all health problems at bay.

Career: In terms of your career, the ruling Lord of your tenth house, Venus will take nest in the fifth house along with the royal planet, Sun. If you have not changed your existing job, then you should go for it in the current time. There is no need to worry as the new job will prove to be more fruitful than the previous one. You will witness satisfaction taking house in your heart after switching jobs. Other than this, the transit of the Sun will take place in your sixth house, which will enable you to face your rivals courageously and outshine them successfully. If you run any business, then you will receive mixed outcomes. Some good amount of profit will be received because of your business partner. You will also scheme some long term investment plans which will prove to be quite beneficial for you. Try to keep your focus intact on your business and keep undertaking new projects with your partner to set foot on the path of flourishment.

Love/Marriage/Personal Relations: If we talk about the love lives of Capricorn natives, then it can be said that presence of Venus in its own house will make you fall head over heels in love with your partner. When it comes to love, you will not acknowledge any boundaries. You will make unending efforts to appease your partner and make him/her feel special. Other than this, you will also feel attracted to your partner and also spend some intimate moments with him/her. However, it would be a necessity to behave in a restrained manner. Some of you may also tie the knot with your respective love partners, during which the full fledged support of your luck will be obtained. If you happen to be married, then you will experience some bittersweet moments. On one hand, your marital life will move forward gently, while on the other, you may encounter some problems due to the affliction of Saturn. However, such difficulties will be temporary. In such a situation, make the best use of your prudence to run your conjugal life efficiently. Life partner will remain devoted towards you and your causes and help you to take your marriage forward. Together, you will draw some schemes for your future and pave the way for conjugal bliss.

Advice: Natives belonging to the zodiac sign of Capricorn should offer water to a Peepal tree and worship it on Thursdays and Saturdays without touching it. Additionally, your Isht Devta is Shani Dev, as he is the ruling lord of your zodiac sign. Therefore, you should wear the Sapphire gem, which should be worn in a Panchdhatu or Ashtadhatu ring on the middle finger during Shukla Paksha on Saturday.

General: Natives belonging to the zodiac sign of Capricorn may get an opportunity to embark on a journey during the first half of this month. Some of you may also take part in adventure tourism during the trips. On the other hand, your mind may remain preoccupied with various thoughts with regards to your life. The positive side of this is that you will be able to understand your life in a more efficient manner. Your peers will seek your advice for the accomplishment of their important tasks. You will be surrounded by your rivals but they will dare to flinch an eye before you during this time. Those who are associated with the field of law may obtain propitious results. If you happen to run an NGO, then it will be seen making progress and performing well on the national and international level. You will remain cautious about your work. Situations at the workplace will remain in your favour and help you move forward in life.

Finance: During the month of June, the ruling Lord of eleventh house, Mars will remain posited in your second house, which will provide you with propitious results in terms of your finances. Other than this, the ruling Lord of fifth house, Venus will take residence in the same house and aspect the eleventh house, which will also enable the ushering of good results in money related matters. It is quite possible that the money which slipped out of your hands may become back to you. You may also gain access to a paternal or ancestral property during the stretch of this month. Those of you are married will witness some grand economic achievements of your respective life partners, which will strengthen your financial condition. However, the presence and conjunction of Mercury and Rahu in your sixth house will somehow increase your expenses to some extent. There is no need to worry as the inflow of your income will be sufficient to take care of them. Hence, you will be able to spend the month of June in a better manner. Some natives affiliated to this sign may also gain some profits from the Share Market, Betting or Lottery.

Family & Friends: June 2020 will prove to be excellent for your domestic front. The members of the household will nurture feelings of respect and affection towards each other. However, when the planet Mars remains posited in your second house during the initial half of the month, some concussions may remain a part of your family. Afterwards, situations will improve. During this time, you may also take the decision to buy a new property or construct a new house, because of which family members will remain elected. There are also chances of your family procuring a new property. Try to behave amicably with your maternal family members as your relationship with them may remain low in simmer during this time. You will also obtain the support of your siblings and they will stand by you in times of need. Meanwhile, the time period is favourable with regards to your children too.