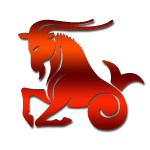 Health: Health being the true asset, Capricorns are advised to be easy on themselves as their mental burden may cause physical ailments to them during this month. You should relax by frequent chanting of 'Om' during the day. Your sixth house lord, Mercury will be transiting from your sign Capricorn by the second week of January which may bring some skin allergies, seasonal cold, cough & throat ache, take good care of yourself during this time. Do not expose yourself to extreme temperatures and eat homemade made. Your eight lord, Sun will also be transiting from your sign by the fourth week of January which may cause stomach concerns and make you prone to incidents, therefore, be careful around the staircase and on roads. Those who are suffering from a prolonged illness will get some support and fighting spirit to beat the diseases during this period.

Career: The things will go well at the work front during this time, you will be energetic, motivated and action oriented. You will work with full force on a targeted plan and accomplish the same with favourable results. You will be high in spirits and will use all your wisdom, confidence and techniques for better productivity and profitability. Your leadership skills and experience will give your work a new dimension and people will know you for your fine approach. Your tenth lord Venus is in eleventh house of gains during the beginning of the month which will give you good remuneration during this week. Eventually, it will move to Sagittarius, entering into your twelfth house of expenditure. This time is favourable for people who are into import/export, people working in MNCs with overseas clients, entertainment and Journalism. The business professionals will get some help from an older male whose sage counsel and intelligence will bestow a different angle to their working with promising outputs. In general, business professionals will be highly innovative and enterprising during this month. The working professionals who are planning to switch their jobs should wait for a while as for now you will achieve success and recognition in your current organisation.

Love/Marriage/Personal Relations: The love life will be rocking for Capricorn natives, they will be too concerned and possessive for their partners during this time. Rahu is positioned in Taurus which is your fifth house, during this period you will have intermediating feelings for your lover and your bond will be strong. However, you will also be a bit judgemental during this month. You will go on short trips and date with your partner and will cherish good moments of togetherness, also your understanding will be growing. The fifth house lord Venus is in your eleventh house at the beginning of the month and eventually will move to your 12th house by the second week, during this time you might face some distance or temporary separation from your lover as you or your partner might have to travel somewhere or are tied up with their work commitments. However, it will not fade the warmth of your connection. Married couples will face some stagnancy in their relationship, you will be so occupied with your work and family commitments that you will not be able to spend quality time with your spouse so you both will miss that affection and intimacy during this month. The sixth house lord Mercury will be aspecting your seventh house of marriage by the second week of this month which may cause some communication lapses with your better half. You are advised to draw out some time for each other in order to get back smoothness in your relationship.

Advice: Chant ''Gayatri Mantra" 108 times in a day. Take water in a copper vessel, add some sugar and red flowers to it and offer Arghya to the Sun every morning. Observe fast on Wednesdays and Sundays Feed jaggery to cows on Sunday. Donate green leafy vegetables to working class people like maids, gardeners or rickshaw hawkers on Wednesday.

General: This fixed hard-working sign of Zodiac, Capricorn, is ruled by the planet of Karma Saturn. The natives born under this sign are very responsible, practical and grounded. They are sincere and take life very seriously, traditional in their thoughts and approach internally. They believe in having a state of independence in both their work as well as family life. They strongly follow their beliefs and do not change them for anybody which makes them stubborn at times. They are highly disciplined and like keeping everything around rather than in an organised manner. They value time and evaluate all their tasks in terms of time and money. Also, they believe in commitments and delivering their words into actions. They are committed souls, they do not fall in love easily, but once they do, they reserve themselves completely for their loved ones. They aim to receive perfection therefore always learn from their mistakes and try to improve them to achieve excellence. The new year comes with new resolutions, and after evaluating the horoscope of hard worker Capricorns, let's find out their new resolutions and commitments. This month will unfold lots of new opportunities for you, you will get more chances to prove your metal by opening new realms for yourself and gaining heights. You will get recognition for your good work- be it office or at home, amongst your family and acquaintances, your laborious work will pay off in every possible way. You will win the support of your loved ones for your acts of responsibility and diligent working. You will get that stability and strength in your relationship, which you always aim for, and your partner will understand you better. Your confidence will be on the next level, you will get success in all your endeavours during this time. You will be with the winning attitude and will feel pride in completing your assignments with finesse and perfection. You will be too thoughtful and overthinking during this month, you will take the responsibility to deliver things at their best which will put a strain on your mind and you will face some health concerns as the repercussions of the same. The overall month is upbringing numerous moments to celebrate your achievements.

Finance: The economic life will be moderate for you, the income and expenditure will be at balance, but you feel some insecurities of getting into a deficit during this month. Ketu is positioned in your eleventh house, which will cause some disturbances to the inflow of your earnings, your payments might get stuck up due to unavailability of customer or deficiency of client to make payment during this period. You will get some gift in terms of cash or kind from your father or grandparents. You may get some quick earnings from a part-time job or your hobby at this time. You will not be able to do the correct calculation of your remuneration and will underestimate your finances. You are advised not to make any kind of short or long term investment during this time, also do not purchase gold or precious jewellery as you might lose them. You will be unsure about the income from work done in the past since the flow of income will not be very smooth. The good thing is that you will have enough grace and blessings to run your household smoothly.

Family & Friends: The family life will be smooth during this month, your second house lord Saturn is in the lagna which indicates that your immediate family will be on your mind during this time and you will sneak out time each day to sit and relax with the members. You will stay at home whenever possible and listen to your parents' concerns and will try to resolve them. Your mother's health might concern you however you will try your best to keep her happy and comfortable. There is a possibility of addition in your family could be with a child's birth or marriage/engagement of a member. You have to be cautious about getting into heated discussions with either of your family or close friends as you will get overpowering and controlling them which may lead to bitterness or fight. There may be some unfavourable news from the distant family which may upset you and all the other members but it will be a temporary phase and you will be able to cope up with it.