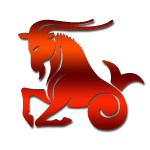 Health: As per Capricorn Health Horoscope 2021, the health of Capricorn natives in the year 2021 will remain good due to the positive influence of their sign lord Saturn. Also, Yearly Health Predictions 2021 indicate that the planet Saturn in the first house of your sign impacts your health positively, you will be seen spending your life in a healthy manner this year. Also, you will be able to get rid of any old or chronic disease this year. The beginning of the year can give rise to several problems, but you will get rid of such small issues with time due to Saturn's impact. In such a situation, health predictions based on Capricorn Health Astrology 2021 reveal that it would be better for you to do yoga or exercises every day. Also, consume healthy foods and keep yourself as relaxed as possible.

Career: According to Capricorn Career Horoscope 2021, this year is good for you. You will reap fruitful outcomes since Saturn remains posited in your sign throughout the year. Speed up your efforts and finish all your pending tasks before hopping on to a new project. Along with this, Guru Jupiter will also remain posited with Shani Dev in your zodiac sign and create conjunction. With this, you will be able to attain beneficial fruits of your hard work, a jump in your career graph leading to significant progress and the favour of luck. Although this whole year will be good for you, you will have to work harder during the time period starting from April and lasting till September. Divert your focus completely on your work. As per Capricorn Astrology Forecast 2021, you will get an opportunity to go on a long-distance journey, most probably in the month of January. However, you will be able to earn good profits during this time. This year, planetary transits are indicating that you will find yourself more inclined towards illegal activities such as gambling, tax evasion etc. Therefore, you are advised to remain careful and stay away from acts, as it can cause you a lot of troubles. Career Predictions 2021 for Capricorn natives reveal that the tax evaders will have to remain especially careful, as chances of them getting embroiled in court affairs are high. Businessmen and traders will get lucky this year. Students doing business in partnership will come across several interesting offers at the beginning of the year, which must be taken advantage of.

Love/Marriage/Personal Relations: Capricorn Love Horoscope 2021 indicates that the year 2021 is going to be good for the love life of Capricorn natives, Rahu in the fifth house from your sign will help you succeed in love throughout the year and gain unexpected happiness. Due to the auspicious position of Rahu as per Capricorn 2021 Love Horoscope, the relationship between you and your beloved will flourish, and you both will be seen spending good moments with each other. This year, you too will be seen making a lot of efforts to win the heart of your beloved. Capricorn Love Life 2021 Predictions reveal that it will be this year when your lover will be seen the happiest and developing the desire to do anything in order to maintain this beautiful relationship of love. In the month of May, Venus will transit in your fifth house, where Rahu is already placed. This time will prove to be auspicious for your love relationship. With this situation, you can decide to get married to them. The time from the beginning of this year until May seems to be special for you. This is the time when you will grow closer to your beloved. According to Capricorn Love & Relationships Yearly Predictions for 2021, both of you can also plan to go on a trip. However, you have to avoid any kind of disputes arising in your relationship in the month of March and between July and August, otherwise, your lover may become upset with you. This situation won't help you in any way and can be a bit distracting. At the end of this year due to planetary transits, several clashes may arise between both of you due to your ego. In such a case, it would be better for you to communicate with your beloved and resolve every matter. Apart from this, this year is going to seem like a very beautiful dream for you.

Advice: You are advised to wear the best quality Blue Sapphire or Neelam gemstone in a Panchadhatu or Ashtadhatu Ring in your middle finger on any Saturday to strengthen the placement of Saturn and gain good results. According to Capricorn Horoscope‌ ‌2021‌ based on Vedic Astrology, would be beneficial for you to wear Opal gemstone in the ring finger as well. You can wear it in a silver ring on Friday. Offer white sweets to younger girls aged less than 10 every Friday and seek their blessings. Donate blood to the needy on any Tuesday to pacify Mars. Donating a pomegranate tree will be favourable for you. Every Wednesday, feed Sabut Moong Dal to the cow with your own hands.

General: With Capricorn Horoscope 2021 via AstroSage, we will know what the New Year 2021 brings for the Capricorn natives. In terms of career, Capricorn natives will gain favourable results. Capricorn Yearly Horoscope ‌2021 predicts that due to the conjunction of Saturn and Jupiter in your sign, luck will be on your side and you will move forward in your career without any delay. One thing you have to keep in your mind is not to become overconfident or put in less effort. Looking at your financial life, you will face several money-related problems. The beginning of the year will prove to be difficult as indicated by Capricorn Yearly Predictions 2021, but the end will be equally rewarding financially. With Rahu's impact, you will come across several opportunities to earn monetary benefits. In such a situation, you will need to rein in your expenses this year. In regards to Capricorn ‌Life Predictions 2021‌, the year 2021 looks good in terms of education for Capricorn natives. At this time, students will reap the fruits of their hard work done previously due to the influence of Rahu and succeed in understanding every topic and clearing every doubt properly. Natives who want to go overseas will get good news this year, but for this, they have to completely focus on their goals and make continuous efforts. 2021 ‌Capricorn Horoscope reveals that you will incur mixed results in your family life in accordance with planetary movements. While there can be a decline in the familial happiness in the initial months of the year due to the presence of the planet Mars in the fourth house, conditions will improve slowly with time and become better. You will face troubles in family life due to the impact of Mars but can acquire auspicious outcomes due to the transit of Jupiter in Aquarius. For married natives, ‌Capricorn 2021 Horoscope predicts that this year proves to be average. The aspect of Saturn will give rise to several challenges in the lives of married natives. With this, you can get into a dispute with your partner due to the influence of Mars' transit. However, time will be favourable for children as per Capricorn Yearly Horoscope ‌2021. This year seems favourable for love life because the presence of Rahu in your fifth house will help you succeed in love matters. With this there are chances of deciding to get married to the love of your life. The months of January, February, April and May will be the best for you according to Capricorn Horoscope‌ ‌2021‌, but some petty disputes with the lover in March, July and August may possibly arise. The auspicious placement of Saturn is going to majorly impact your health in a positive manner. You will get rid of any of the chronic diseases and be seen performing every task effectively.

Finance: Capricorn Finance Horoscope 2021 is based on Vedic Astrology and reveals that the natives of Capricorn will receive less favourable results in their economic life in the year 2021. This year will not be good for you, because your expenses will significantly increase during this time. If not curbed, a financial crisis may occur. In such a case, plan accordingly and spend your money. According to Capricorn Financial Horoscope 2021, the position of planets will majorly affect your financial life the most this year, due to which the months of January and August will prove to be highly unfavourable for you. Your personal life will also get affected at this time due to weak economic conditions. So avoid lending money on borrowing from anyone this year. However, situations may change after August as per 2021 Money Horoscope For Capricorn natives, because Rahu present in the fifth house from your sign will affect your levels of intelligence, which will open several doors and opportunities for you to earn money. In such a situation, you will have to take maximum advantage of these opportunities in order to normalize the situation. Try and accumulate your wealth properly. As per Capricorn Finance Horoscope 2021, the time between 6 April to 15 September and then from 20 November to the end of the year will be most beneficial for you. Because during this time, you will get financial benefits from many sources, as Guru Jupiter will enter your second house from the Ascendant, which will eliminate financial constraints and make you capable of earning well.

Family & Friends: According to Capricorn Family Horoscope 2021, Capricorn natives will have to undergo several changes in their familial life this year. Planet Mars will remain present in the fourth house from your zodiac sign, which can give rise to health troubles for your mother, thereby making you mentally stressed. Her poor health can negatively impact the atmosphere of your house. As per Capricorn 2021 Family Predictions based on Vedic Astrology, your money will be spent on your family members. Along with that, several obstacles will come in your way throughout the year in your family life. With Saturn present in your first house, you are likely to invest in a property or land. Seek the advice of an elder of the family for making any big decisions. You are most likely to attain wealth due to the impact of Saturn this year, which can make your situations better. Capricorn Family Horoscope 2021 reveals that any auspicious event can be organised at your place. Conditions will improve significantly from March and positively impact the atmosphere of the house. Love and unity between the family members will grow, and you will be able to balance your personal and professional life well. Jupiter will get placed in Aquarius in April and enter your second house, which denotes family. With this, Capricorn 2021 Family Predictions reveal that you will get support from your family and your relationship with your parents will also improve. You will get the opportunity to taste new delicacies at home. The arrival of a new member at home is possible. If a family member is of marriageable age, then there are chances of him/her getting married by the end of this year. As per Capricorn Family Horoscope 2021, there will be an environment of merriment within the family due to childbirth.