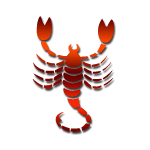 Health: According to the Scorpio Health Horoscope 2021, this year will give you mixed results in terms of health. This year, your health will remain normal but due to the impact of Ketu's presence in your sign, you will frequently face physical pain and discomfort. In this case, predictions based on Scorpio Health And Fitness Horoscope 2021 advises you to take care of your eating habits and avoid consuming fried or oily foods as any disease or illness, if contracted, can stay with you for a longer period. Hence, do not ignore the circumstances and consult a doctor as soon as possible. Yearly Health Predictions 2021 for Scorpio zodiac natives reveal that the months of January, February, March, April and May will especially prove to be unfavourable for you. Apart from this time, you will get good results throughout the year.

Career: In accordance with Scorpio Career Horoscope 2021, the Scorpio natives may face some problems in their career in the year 2021. According to the Kaal Purush Kundli this year, Saturn will be sitting in your third house, which will require you to work harder than before. During this time, you will be seen lazing around and procrastinating your tasks. In such a case, you are required to get rid of this bad habit and move ahead, otherwise results can go against you. The movement of the planets indicates that your lazy attitude will give rise to multiple challenges in the workplace. Scorpio Astrology Forecast 2021 predicts that especially this year, the time period between January to mid-February, mid-March, mid-April, June and July are going to be very difficult for you. That is, you will need to pay more attention to your work at your workplace in the first six months of this year. Before taking any new project or task in hand, you have to prepare a planned strategy for better execution. During this time, avoid doing anything that can most likely leave you jobless. However after July, things will look better for you, and Month of August will prove to be especially favourable for you. During this period, you will be seen taking initiatives and working with a fresh approach, which will help you succeed in your career. As per Scorpio Jobs Prediction 2021, the month of July will be good for those who are employed and thinking of a job transfer. You can get a chance to go abroad at the end of the year, through which you will succeed in accumulating wealth. Talking about businessmen and traders, the beginning of the year 2021 will be very good for them in accordance with Career Predictions 2021 for Scorpio zodiac natives. The duration from the month of March till October is going to prove lucky for them. At this time, you will meet several new investors which will prove to be beneficial for you in the future.

Love/Marriage/Personal Relations: Scorpio Love Horoscope 2021 reveals ups and downs in their love life this year. Scorpio natives may face some problems due to the aspect of Saturn in the fifth house this year. However, those in love will fall deeper for their beloved. Single natives may have to wait longer. There is a possibility that your faith towards your partner can decline, which is why it would be best to clear misunderstandings between you two and keep things transparent. Meanwhile, do not let any third person interfere. The months of April and September look a bit unfavorable for you as indicated by Scorpio 2021 Love Horoscope. Chances are that both of you may have to go away from each other due to some reason. In such a time, try to maintain smooth communication with each other, and keep sharing your thoughts and feelings with each other. With the planet Venus entering the fifth house in a transitory state in the month of March, the period from March till April will be good for those in love and incur good results. However, according to the Scorpio Love & Relationships Yearly Predictions, conflicts may arise from April-end. The time period after September seems favourable for tying the knot with your beloved, and your family members will be seen supporting your decision with an open heart.

Advice: Wearing the best quality Coral or Moonga gemstone will be favourable for you. Wear a Pearl gemstone carved with a silver crescent moon around your neck to attain good results in professional life. An important remedy as per Scorpio Yearly Horoscope ‌2021 is that before leaving home every day, apply a tilak of pure saffron or turmeric on your forehead. This will help you reap auspicious fruits. If possible, organize Rudrabhishek Puja at your place of residence with the family. Mix some sugar with water in a copper vessel and offer it to the rising Sun every morning. Doing this will help to get rid of every problem in your career.

General: Scorpio Horoscope 2021 predicts that this year is going to bring lots of changes and opportunities for Scorpio natives. Currently, your career is going through a rough phase. You will have to work harder this year at your workplace due to the influence of Saturn as indicated by Scorpio Yearly Horoscope ‌2021, as only then will you be able to attain the fruits and enjoy them well. With its aspect on you, you will become lazy and feel distracted all the time. In such a situation, you will need to understand the value of time, take advantage of it and concentrate only on your work in order to avoid problems. Talking about your financial life in accordance with ‌‌Scorpio Yearly Predictions 2021, time will be good for you. You will gain monetary benefits this year, but at the same time, your expenses will also increase. You will have to learn to save your money this year and invest it properly, otherwise, you may have to go through a financial crisis later. Astrology Predictions 2021 as per Vedic Astrology for Scorpio natives reveal that the students will get favourable results this year in academics until they work harder than before. You won't be able to focus properly on your studies, and your bad company will be the main reason behind it. In such a case, concentrate on your goals and study well. In this duration, if you feel troubled, then share it with your parents or teachers rather than hiding or going through it alone. In terms of family life, Scorpio natives will face problems. The health of your parents can decline, and this will impact you negatively. However, you will continue to get full support from your siblings, and with this positivity, you will be able to do well in the workplace. 2021 ‌‌Scorpio Horoscope indicates that married natives have to face some difficulties in their married life this year. You and your spouse will keep fighting over useless things, which will negatively affect your physical health. Happiness will be attained through kids and they will be able to win the hearts of the family members by performing well. At the same time, love life will remain blissful as per Scorpio Horoscope 2021, but you may have to frequently face the anger of your beloved. At this time it would be better to prioritize your relationship rather than putting your needs on the front line. As indicated by Scorpio Life Predictions 2021, you will succeed in marrying your loved one. If you look at your health, the impact of cruel planets can give you physical discomfort, especially in the initial months of the year. You are advised to protect yourself from all types of diseases, otherwise, this will continue to bother you for a long time.

Finance: Talking about the Scorpio Finance Horoscope 2021, Scorpio natives will attain favourable results in the year 2021. However, your expenses may increase at the beginning of the year. As per Scorpio Money Horoscope 2021, some property or money-related issues may arise during this time. However, time after this seems on your side. If there was a pending court case related to money, then there are chances that the decision is made in your favour. Along with financial benefits, an increase in your expenses will also be witnessed according to Scorpio Financial Horoscope 2021. Those who have been trying to accumulate wealth for a long time are going to face several difficulties this year. However, with planetary transits in your favour, your financial position will remain strong, and it won't majorly affect your life. According to Scorpio Finance Horoscope 2021, time from April to September will prove to be troublesome for you. At this time, you will also be seen spending money to fulfil your and your family's desires. Any religious or auspicious program can be organized at home. Apart from this, the time during July and August will prove to be especially beneficial for you.

Family & Friends: Scorpio Family Horoscope 2021 reveals that the Scorpio natives may have to face some challenges in the year 2021 since the aspect of planets is majorly impacting your family life. Health-related troubles faced by your parents will stress you out. Especially from January till February, a decline in the health of your father will be witnessed. This can make him aggressive in terms of behaviour. However, the time from the first week of April to September and then from November 20 till the end of this year is going to be very favorable for you. During this time, your siblings will support you wholeheartedly and you will get the support of your family members in your professional life. Peace will prevail in the family as suggested by Scorpio 2021 Family Predictions due to any auspicious event being organised. With guests and relatives arriving at the house, the ambience will remain cheerful. You can plan a trip with your family. However, between 15 September and 20 November, the father's health may again deteriorate, and the reason behind this decline would be immense mental stress. In such a situation, it will be your duty to take care of him. As per Scorpio Family Horoscope 2021, you will need to exhibit a positive attitude and behavior towards your family members this year.